H

ello pretty!
Its great to be back on Inspirasi SA. We hope it has been a fab week for you!!
Today's Stunning frocks we'd like to bring you these loveliest classics from
Papilio's
exquisite 2014 bridal collection, Sole Mio.
These absolutely stunning pieces takes on forms beyond the classic strapless A-line gown in fine laces artfully draped to create unstructured bodices.
We simply adore these gorgeous intricate beadings with perfection of soft silhouettes enhanced with sinuous flounces or asymmetrical peplums. A dress for a retro princess, these fitted forms are absolutely mesmerizing with an unexpected cutout here or plunging back there. So dreamy & romantic.. we could feel magic all over us in an instant!
Above and below, Ornella gown with beaded lace bodice.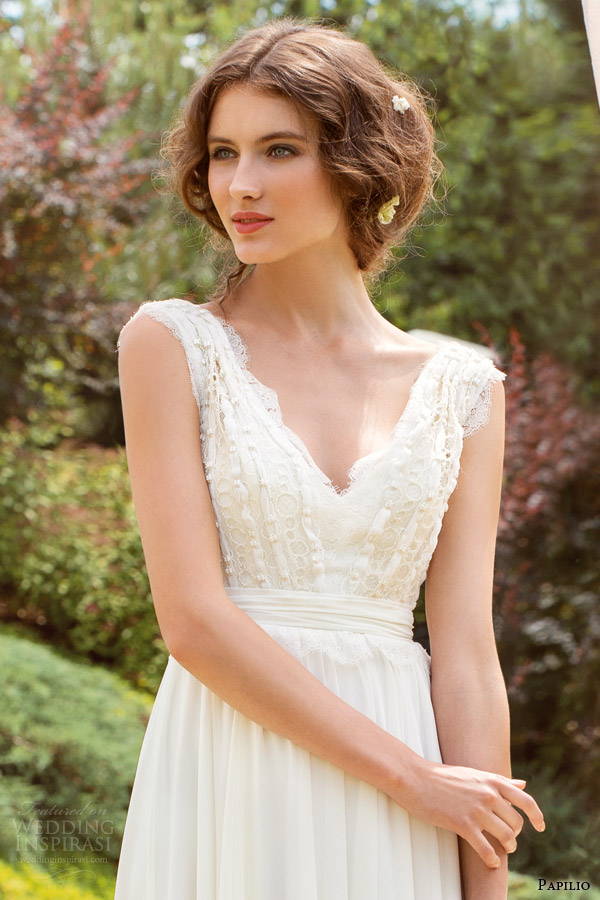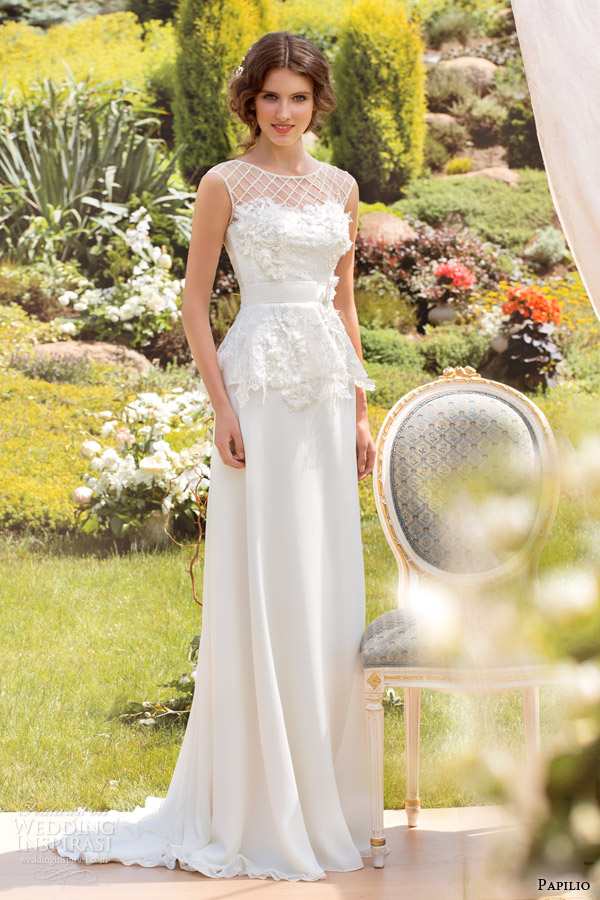 Above, gorgeous Filomena cap sleeve peplum gown with lace bodice and latticed beadwork on the illusion neckline. Below: the closeup.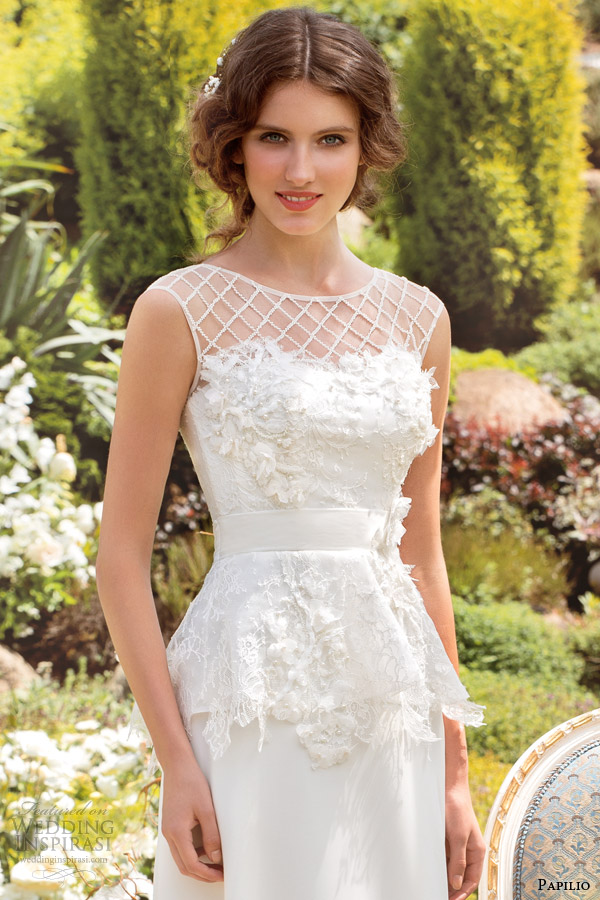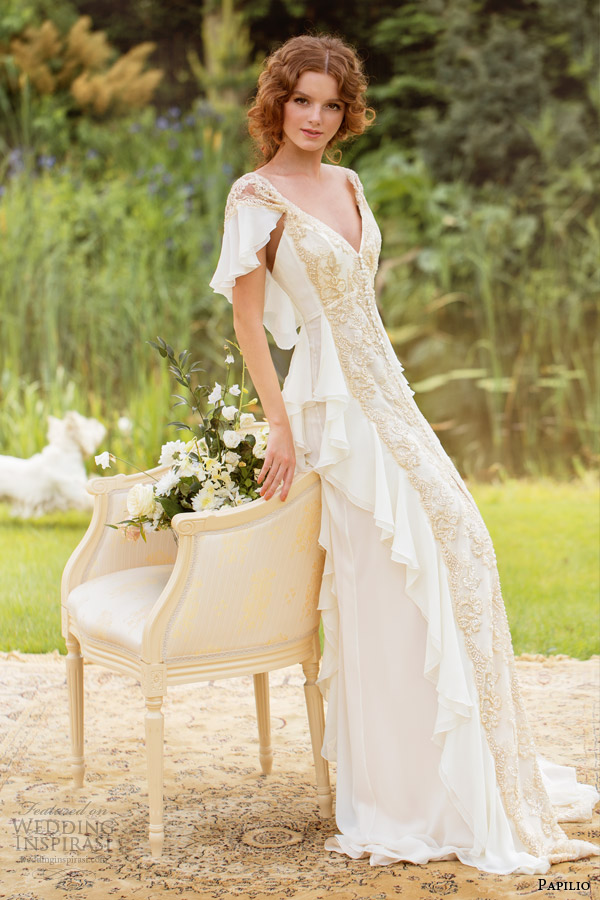 Egyption princess bride turn heads; Carmina beaded gown with flutter sleeves. Closeup below.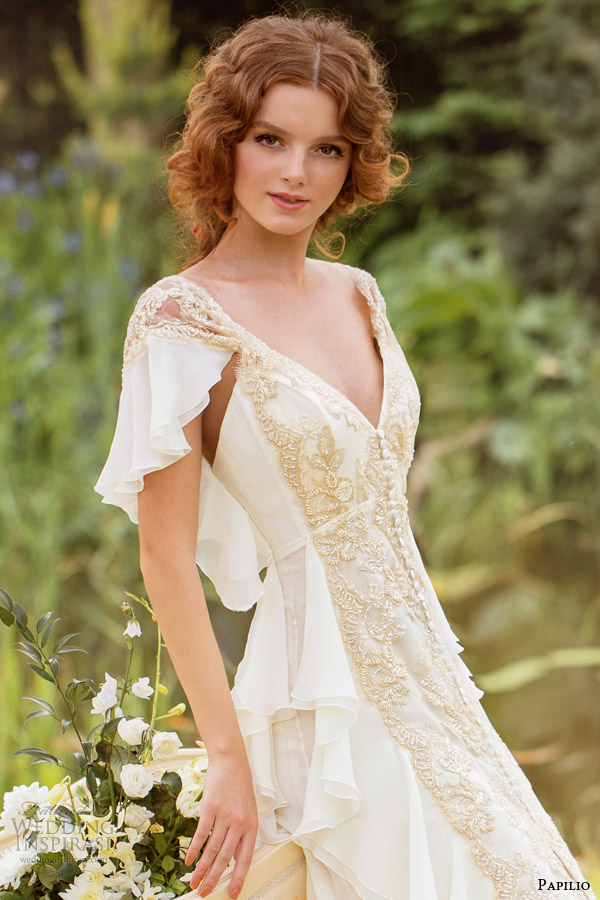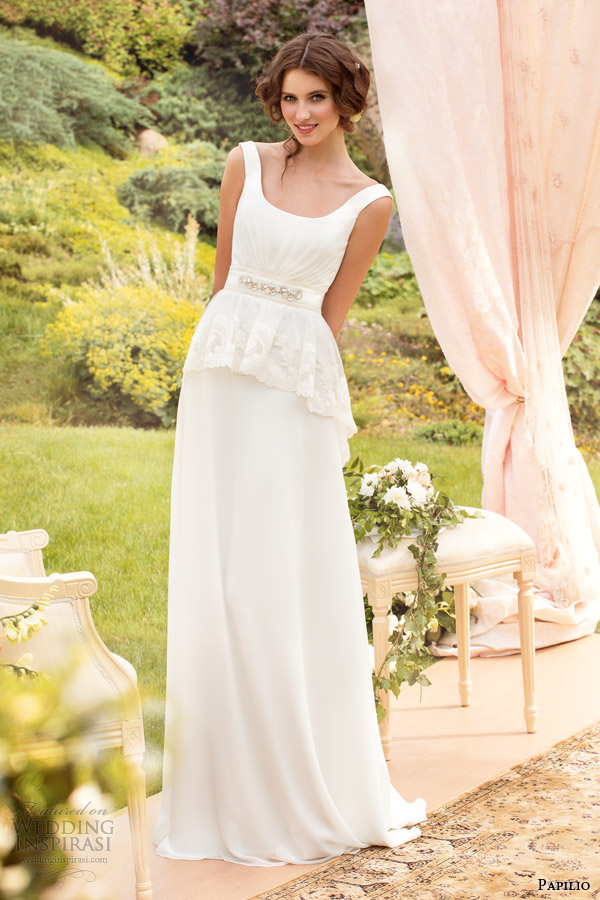 Above, lovely Tina gown with straps and cascading lace peplum.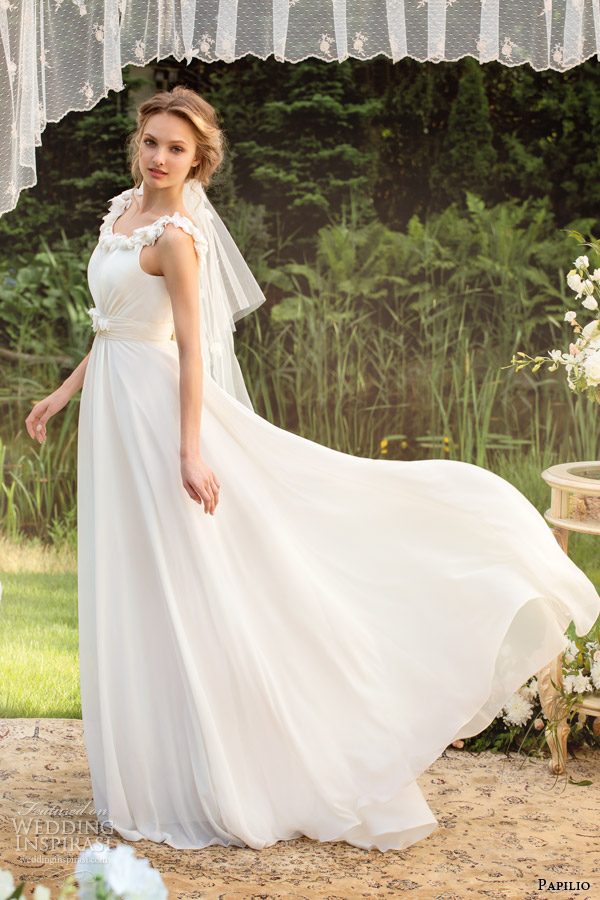 Above beauty with flair, draped front gown with petal adorned neckline and straps; below, modern gown Enrica halter neck gown with racer back.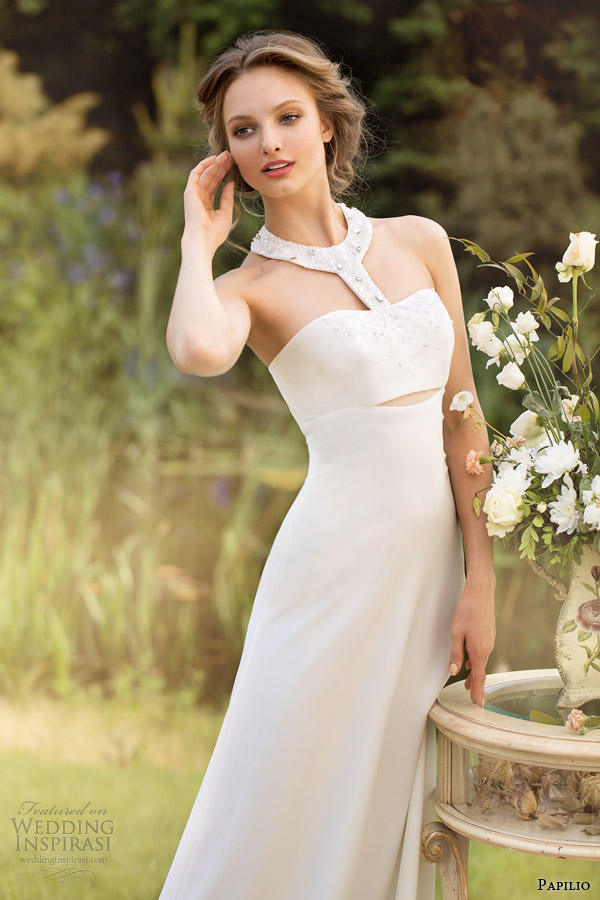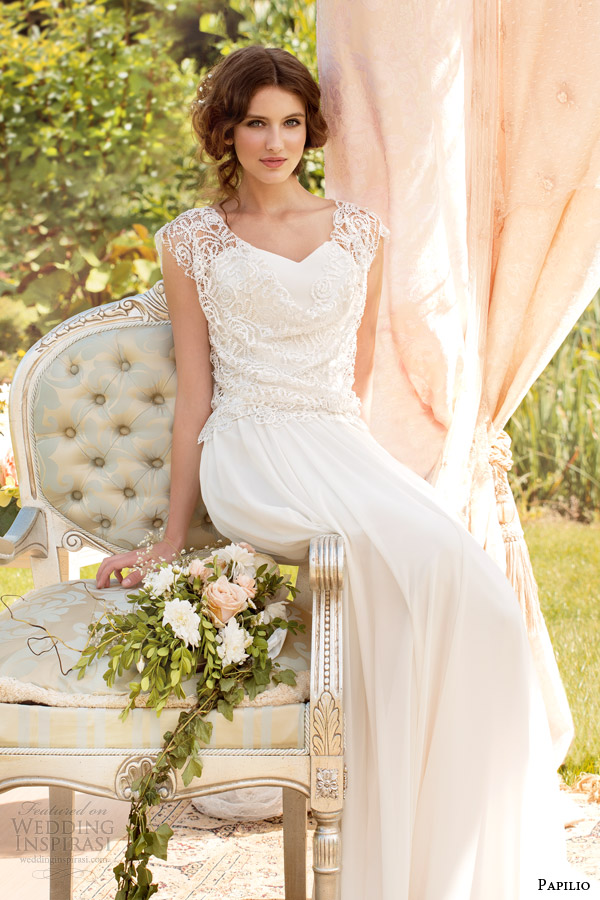 More retro looks, Noelia gown with draped lace top. (above and below)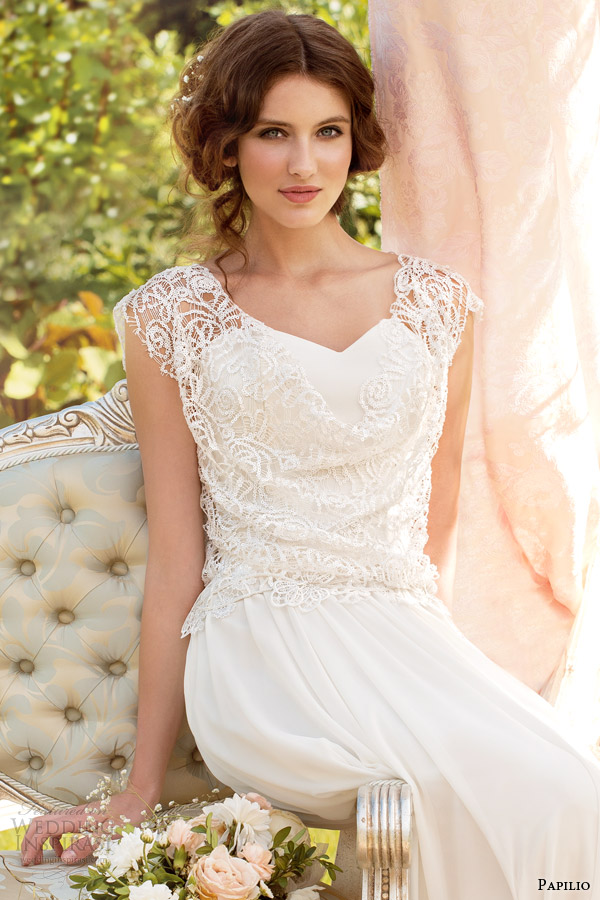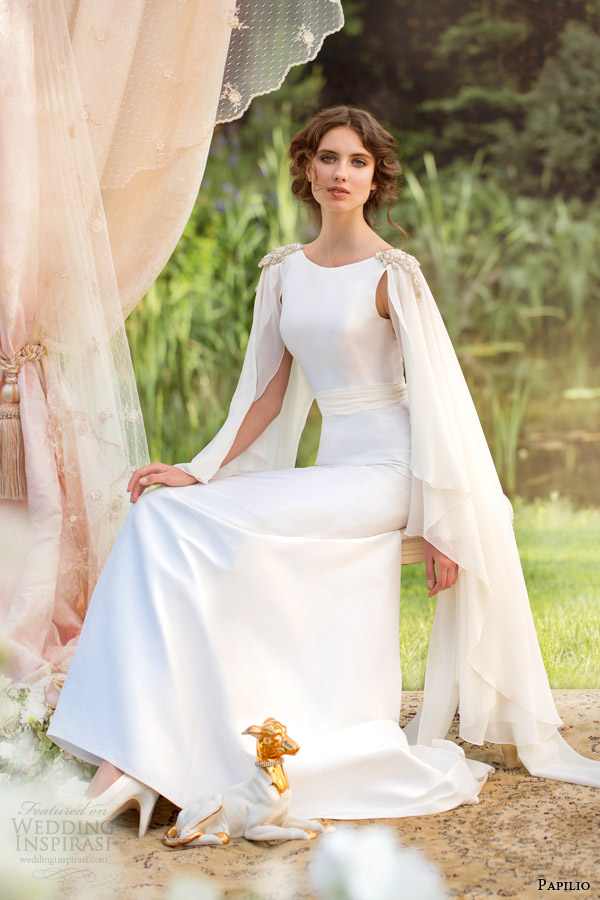 Above we see the incoming trend of 2014, Fiorenza gown featuring embellished shoulders with long cascading sleeves.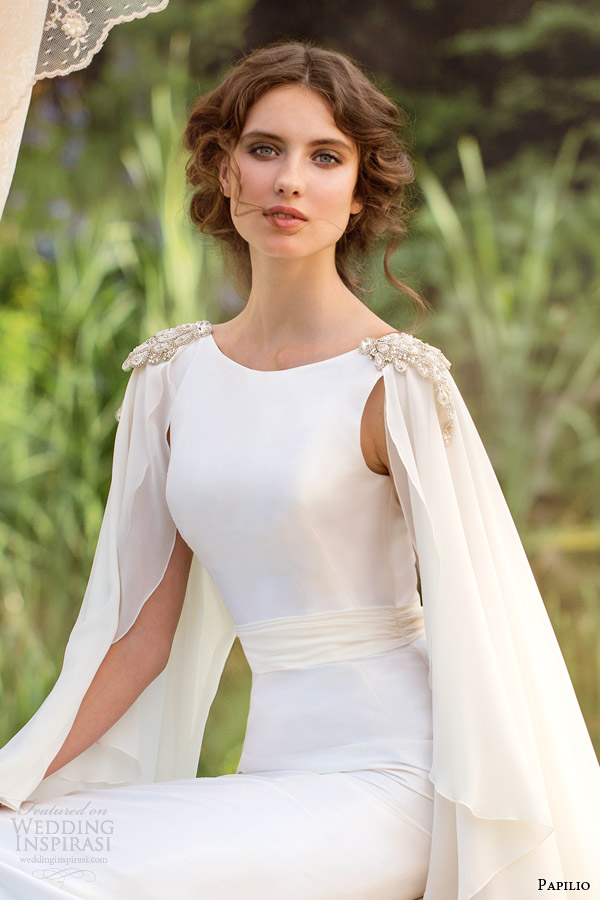 Laces still amazes us; above Eleonora gown with V-neck lace top. Below
Ferdinanda sleevless gown with collar and tie-back sash.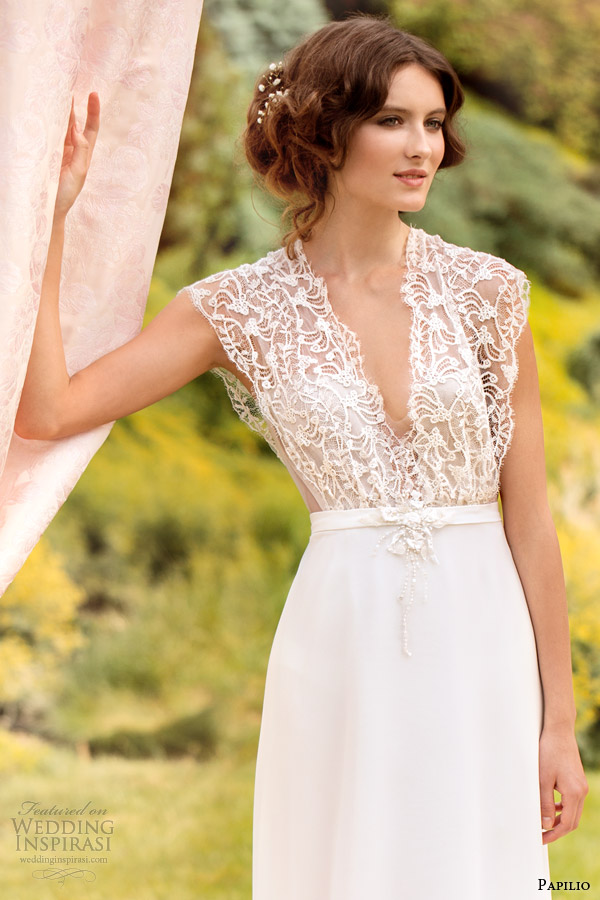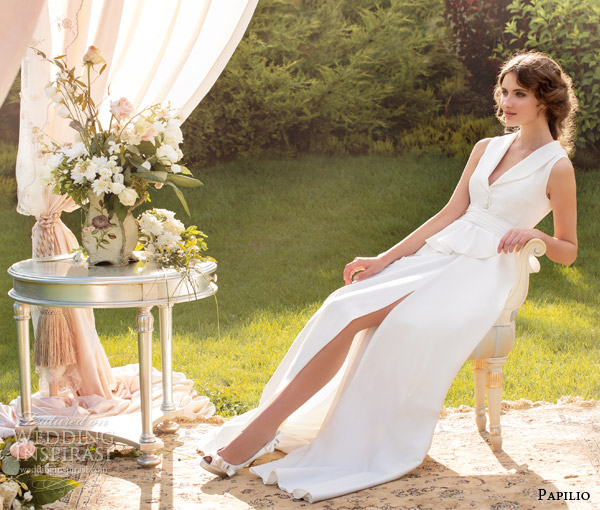 For sexyback brides, here's Donatella long sleeve gown with open back.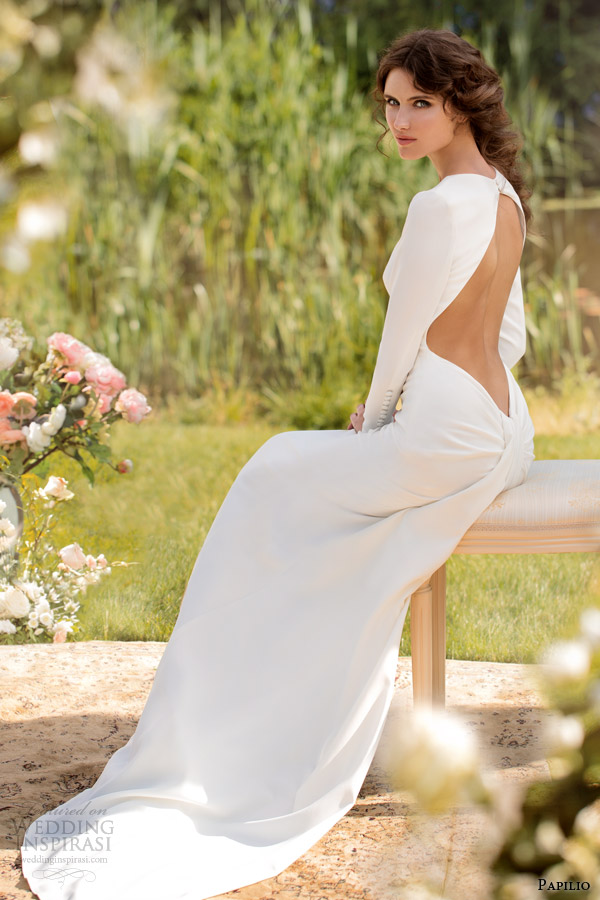 Credits: Photos courtesy of Papilio.
Moderated by Inspirasi SA via Wedding Inspirasi