T

imeless beauty is what most people described Pallas Couture latest collection is! We call it a lil inspiration of Grace Kelly's endless perfection complimenting her contemporary sense of style. Yes these are true enough..
Pallas Couture
2014 collection is as fabulous as ever! This week Vintage weekend we're gona showcase Pallas' Spring/Summer 2014 Fleur Blanche collection which is all about whimsical designs mixed vintage & dreamy… Everything goes feminine and elegant that we just cant stop drooling over! One particular detail we love is the use of lace paneling to accent curves, imbuing traditional silhouettes with a sexy couture elegance. Sigh... gorgeous as ever!!
Above, Colesha short sleeve gown with delicate imported lace; below, Caressa the long sleeve lace gown. Didnt we just said they were

breathtaking?!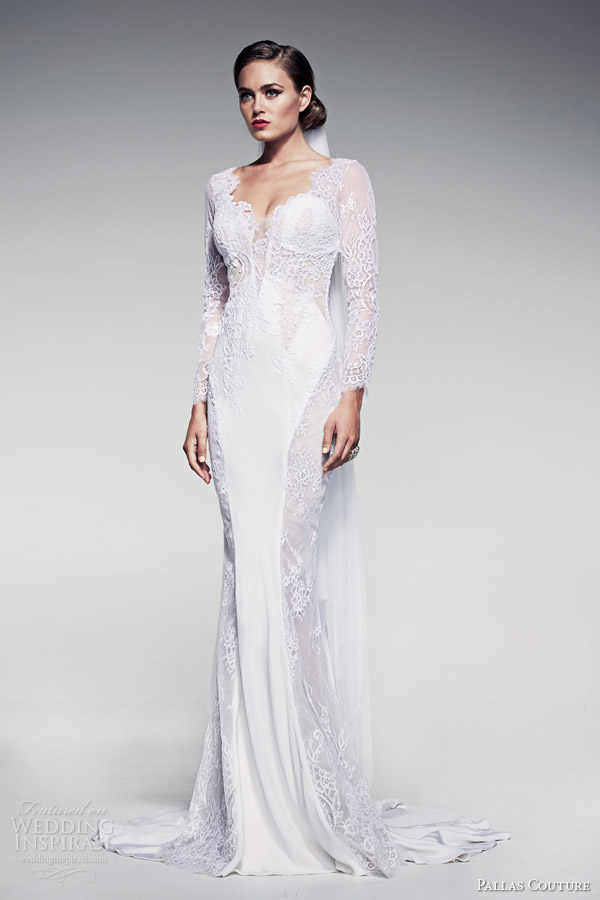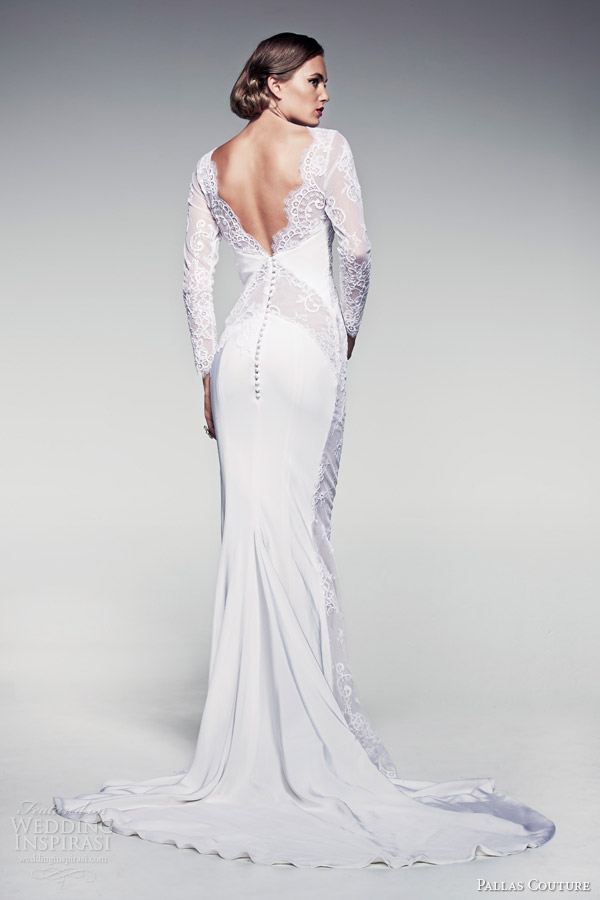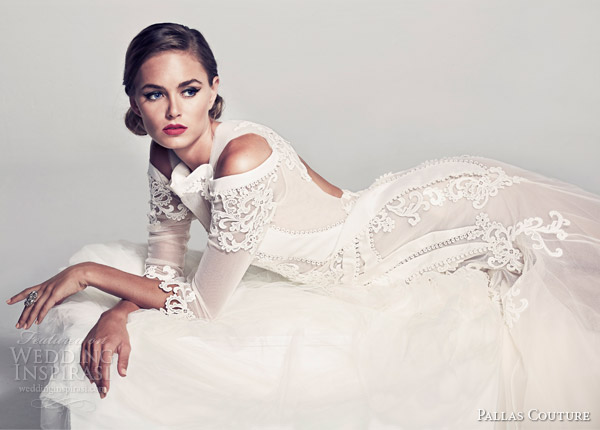 Another, Voelle gown with 3/4 sleeves. We just cant stop adoring the exquisite appliqued detailing on this one... beautiful!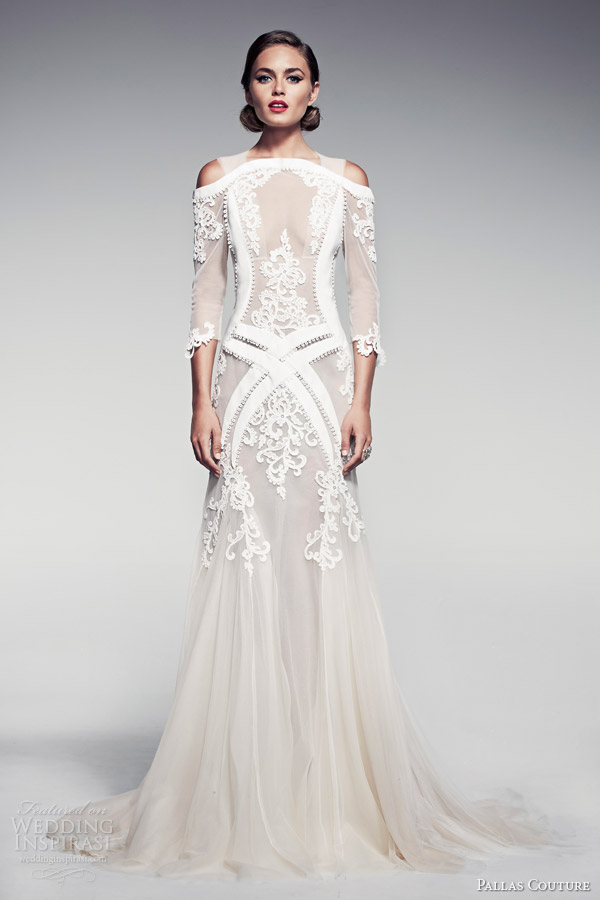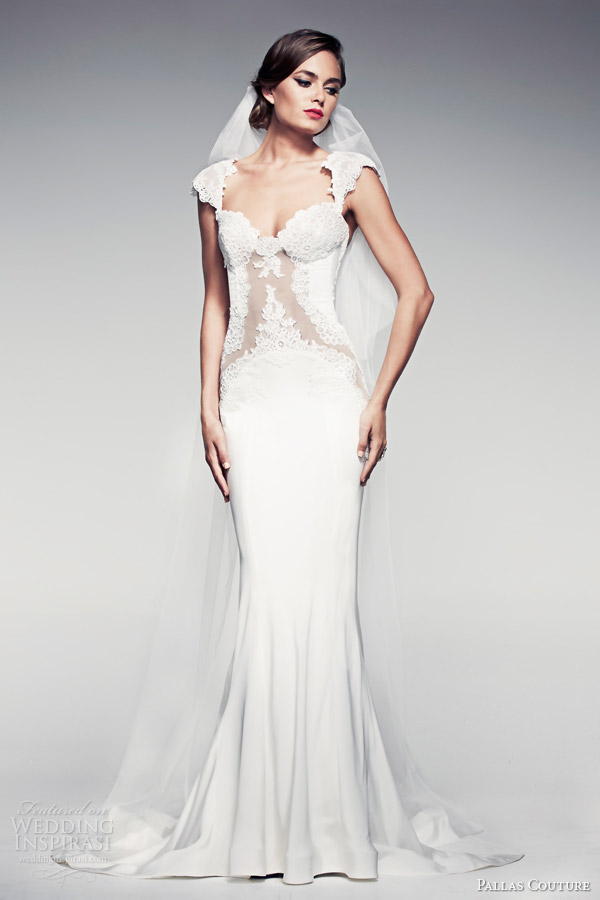 More gorgeous wedding gowns from Pallas Couture 2014 collection, Fleur Blanche. Above and below, Angelika sheath gown with sheer inserts and sculpted lace cap sleeves. OMG its so divine!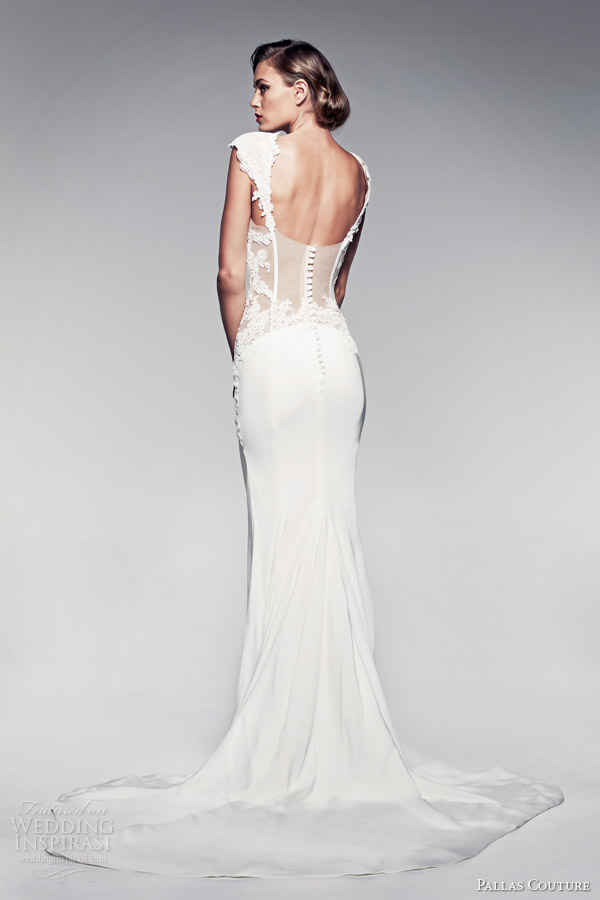 Below, Cappucina strapless gown. Next,
Corette strapless gown with sweetheart neckline and thigh-high slit.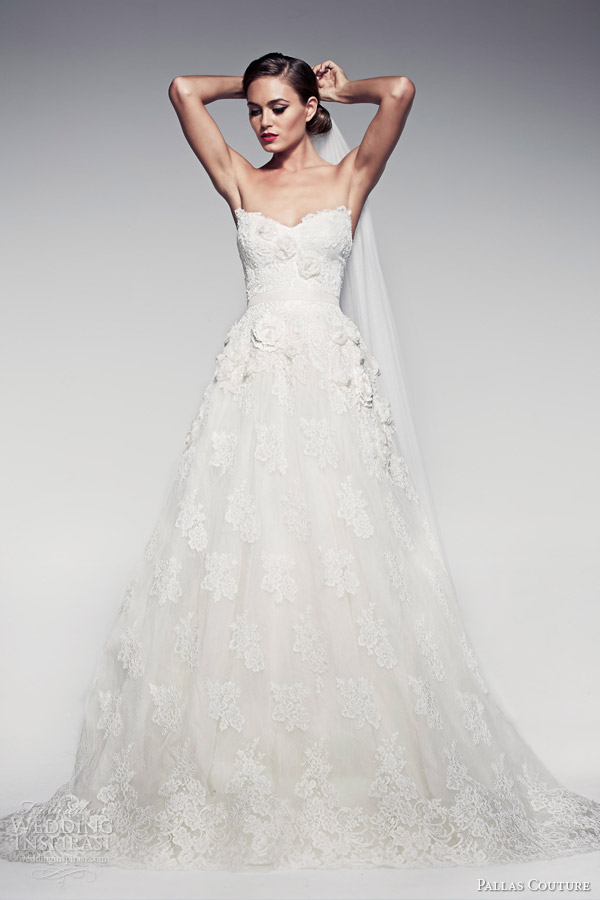 More strapless number, Minette with sweetheart neckline and tiered skirt. Next gown,
Vivianne strapless gown with tiered skirt.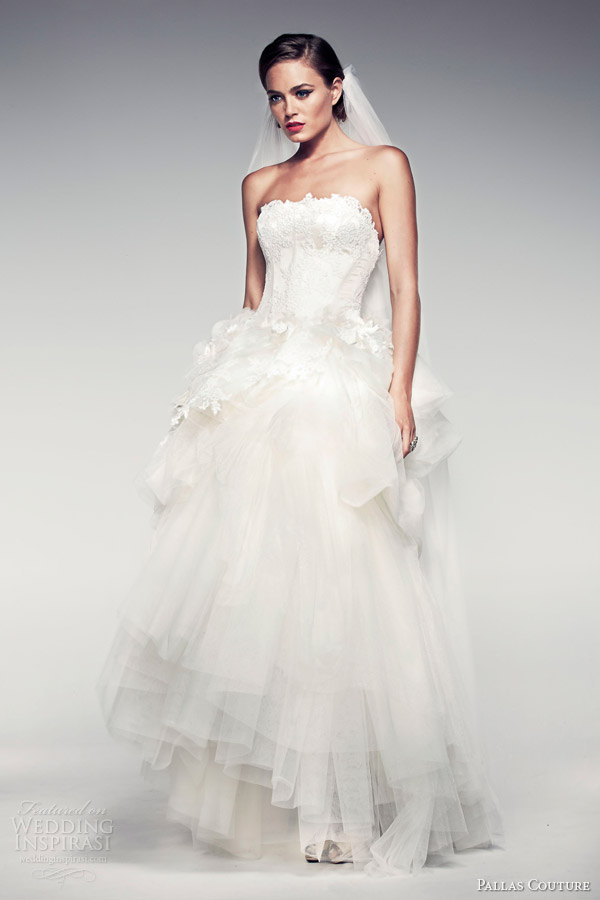 For those who love lace bodice, Amabelle sleeveless gown with scalloped lace bodice.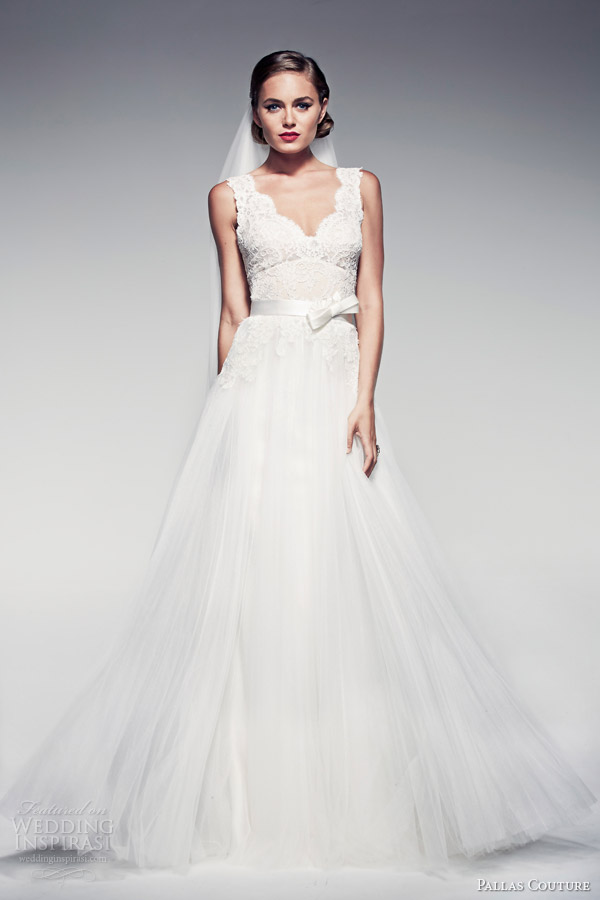 Below, Fleurette strapless gown with beaded bodice accented with peplum. Next,
Edeline satin gown with lace bodice.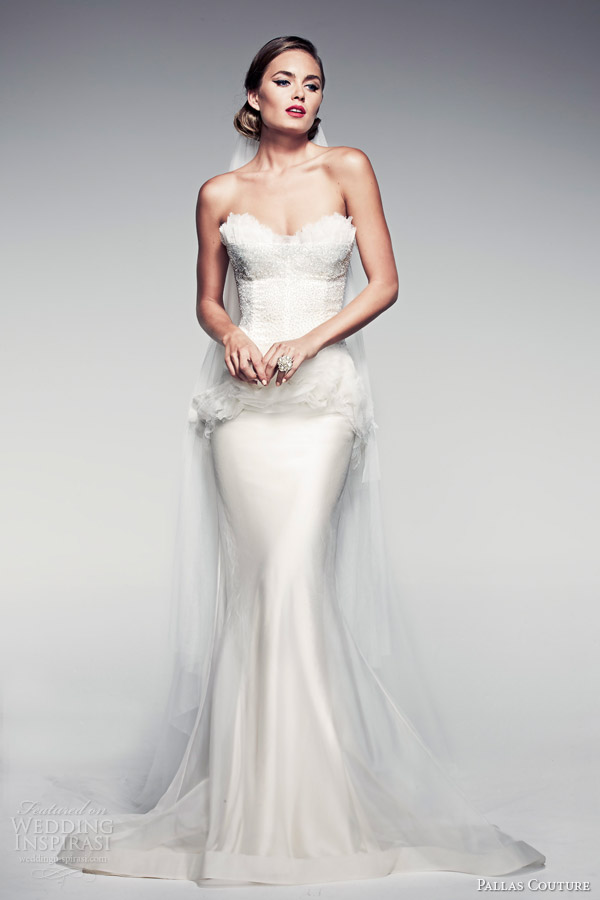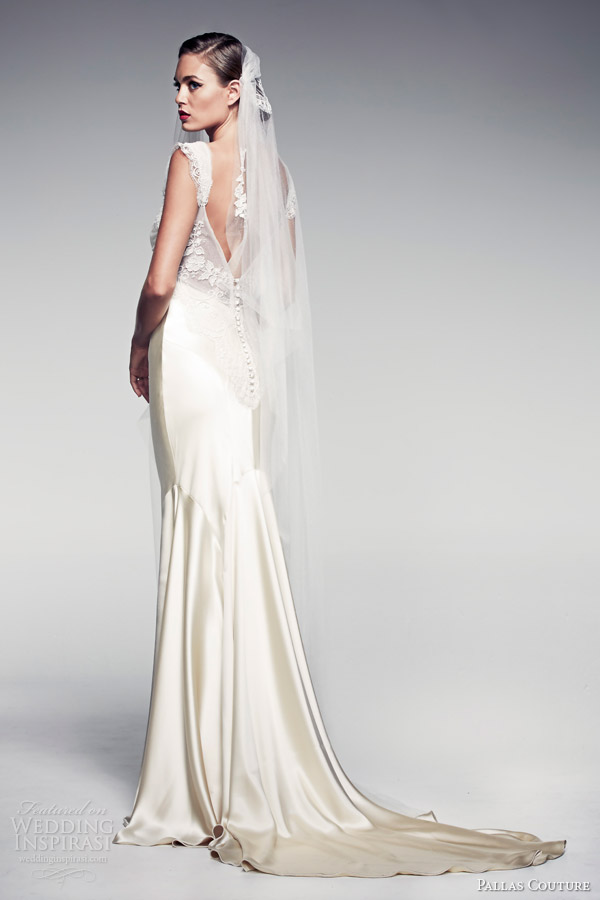 Adore slits? here's more.. Sleeveless V-neck gown with sequined bodice and slit.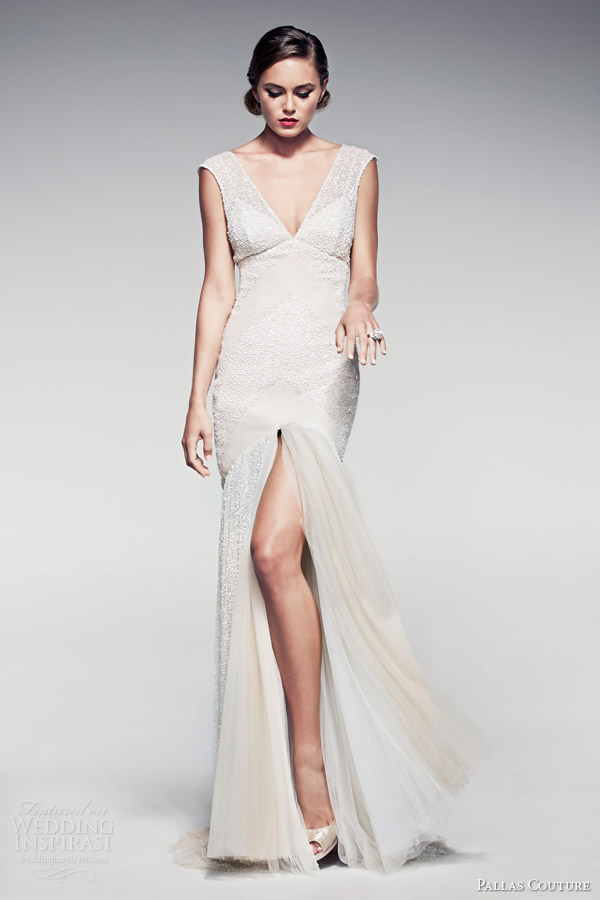 The next frock, Marietta lace gown with lace straps and open back. Followed by
Temperance gown with straps.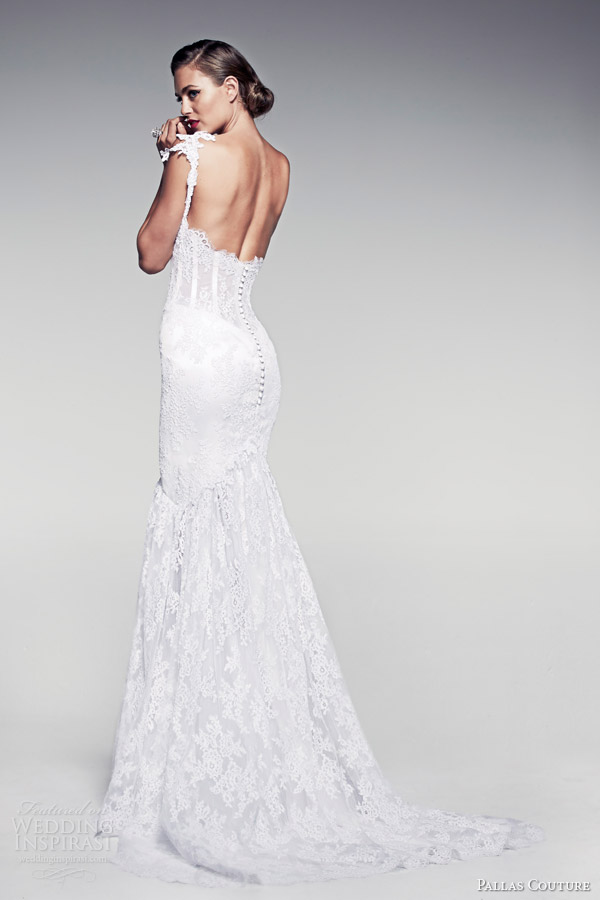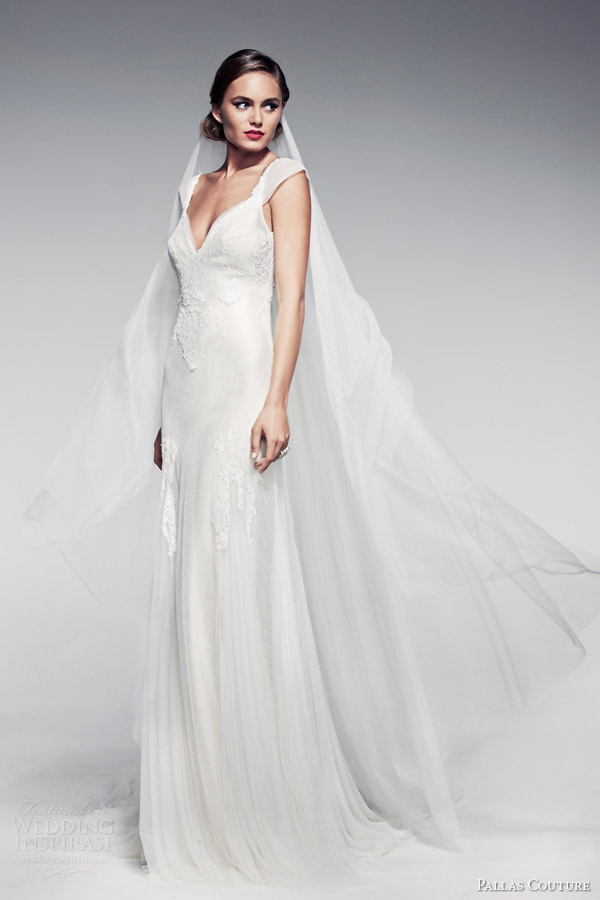 Here's for tulle lovers 2 in 1 gown, here's Maiya sheath gown with beaded Parisien spider lace back and short sleeves, shown with full tulle skirt. Also another option with
a slimline silhouette, without the detachable Maiya ball gown skirt. Arent they stunning both ways?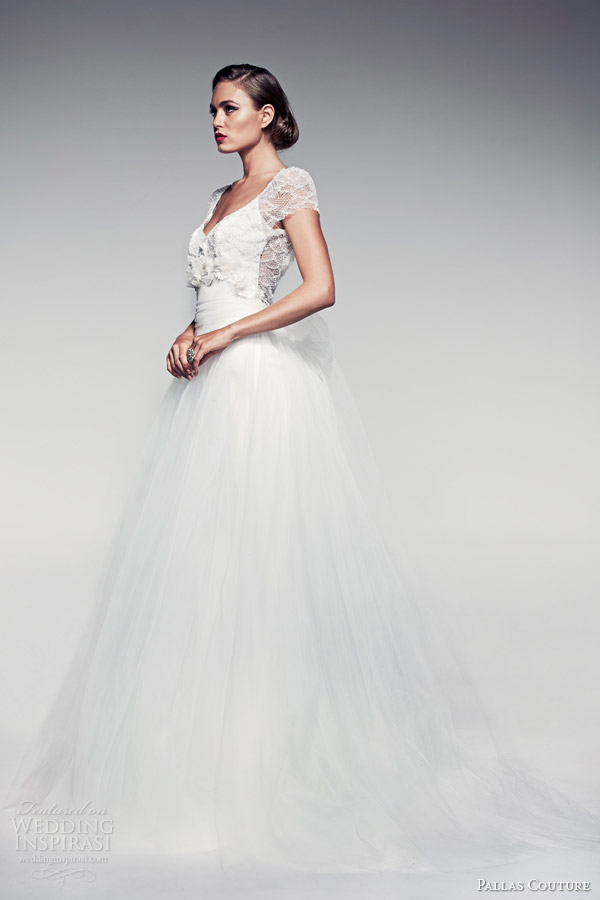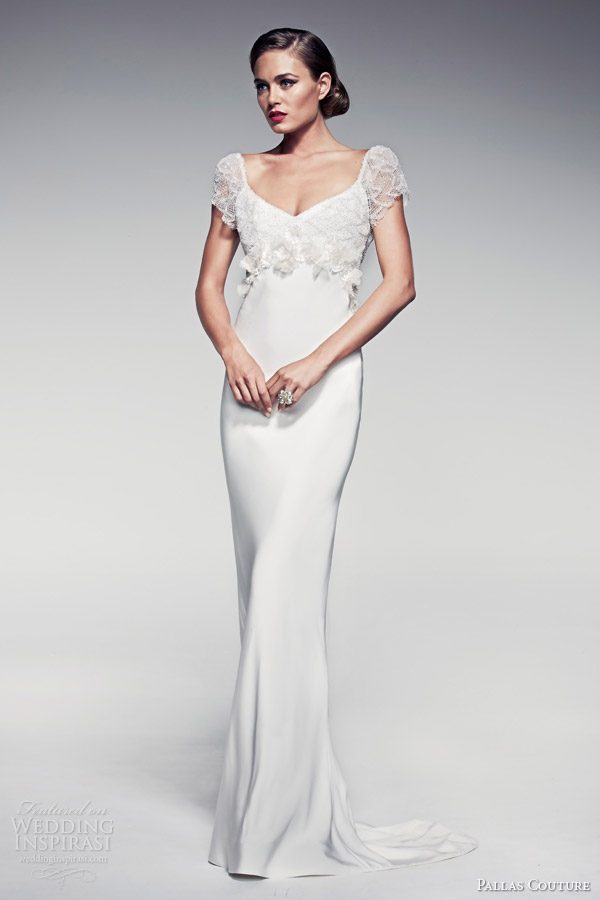 Moderated by Inspirasi SA via source Wedding Inspirasi. Photos courtesy of Pallas. The Fleur Blanche collection is available by appointment at Pallas' studios in Sydney's Paddington and Perth's Subiaco. Pallas Couture.