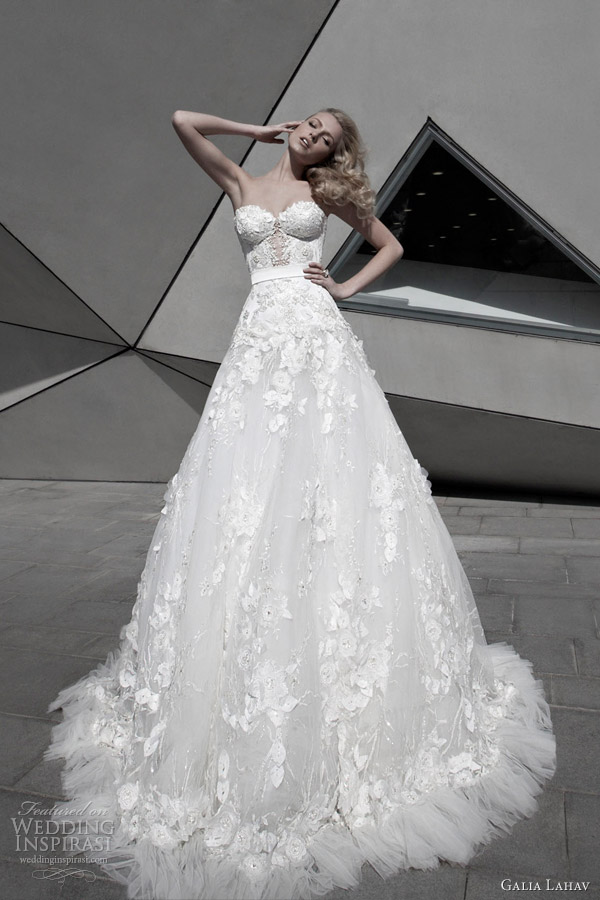 H
i sweeties! Yay its a weekend & we looove loove vintage weddingss!!
Whats not to love, cos this weekend we'd like to feature Stunning frocks fabulous collection from ever fabulous Galia Lahav!! Super gorgeous, these Galia Lahav 2012 couture bridal collection brings us back to the vintage era Hollywood glamour where off-white palette and sleek, bias-cut silhouettes potrayed 1920s-1930s vintage. We so love how each of these frocks detailing gives us unique, modern touch!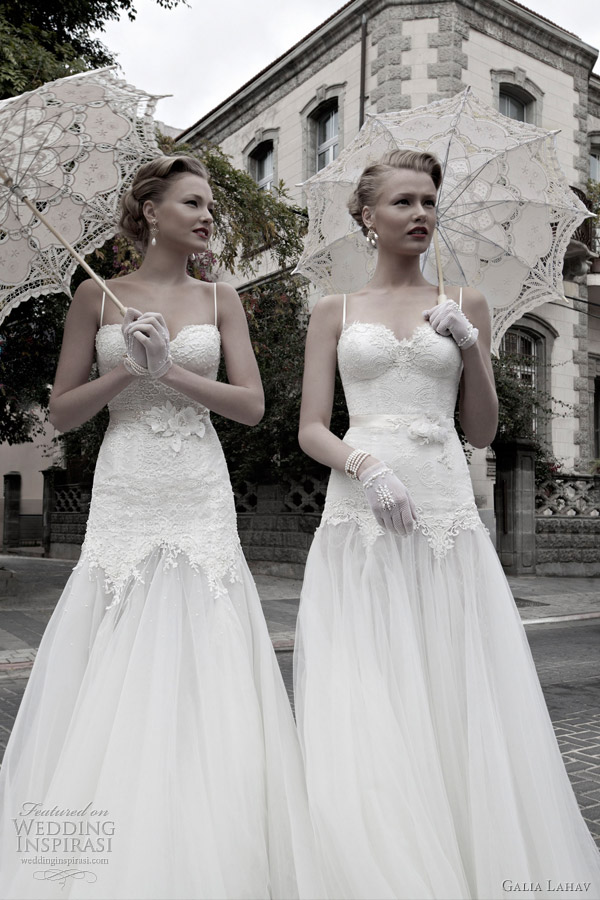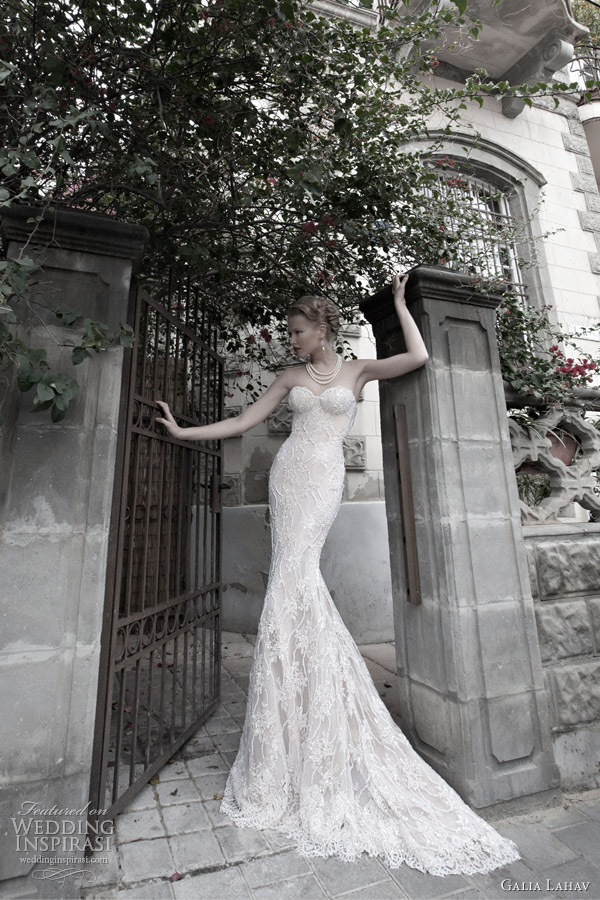 The designer Galia Lahav, was born in Russia was involved in art and teaching for fifteen years before going into designing haute couture bridal and evening dresses. We can see how talented they are with all their gorgeous strapless A-line gowns.. featuring fitted embellished bodice and ruffled puddle hem. Below dress, a fairytale princess worthy gown featuring flower adorned off-shoulder straps.
Anyone fancy for a V neck? Below, long sleeve V-neck gown with lace accents on the sleeves, bodice and split of the skirt.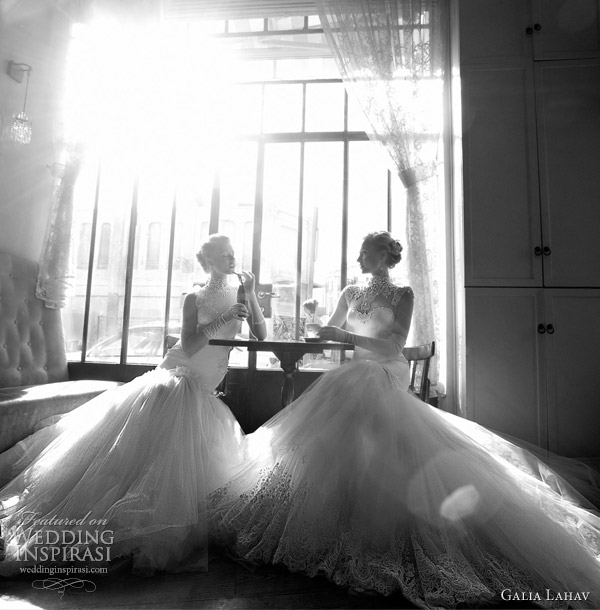 More gorgeous frocks here... Above, sleeveless gowns with embellished high necklines; below, full view of the dress on the right. Below another ethereal gown, Sleeveless sheath gown with illusion high neckline.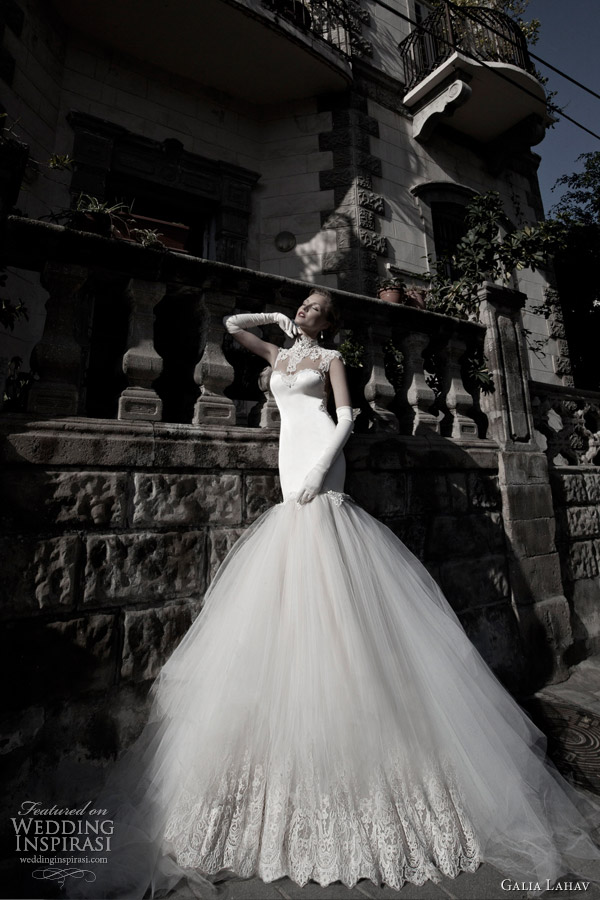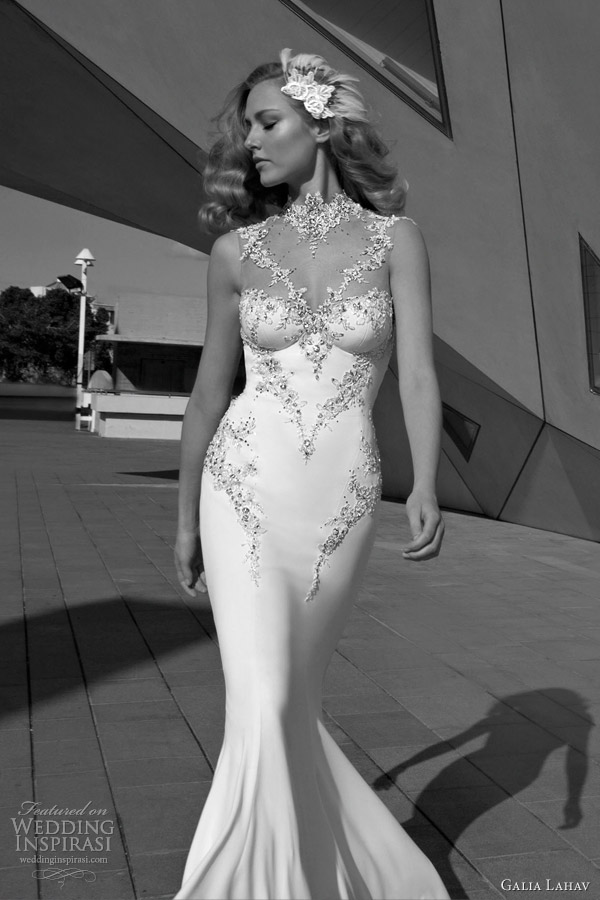 Cant get enough of more bodice! Galia bring out the best of inners.. above; a Strapless gown with structured lace bodice. And the following, a Divine beaded sheath gown.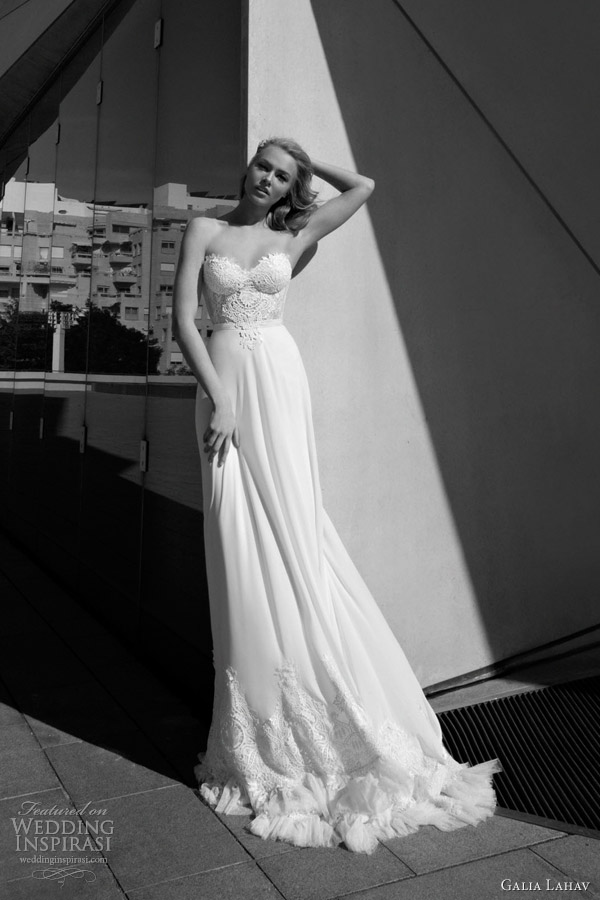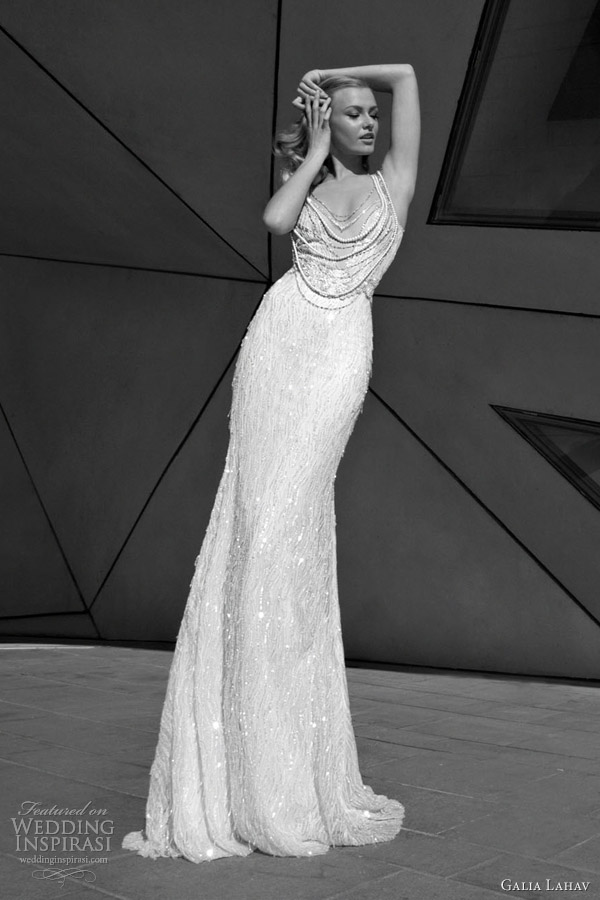 One of our faves.. a totally Screen siren sexy — V-neck gowns with straps. More below: Long sleeve gowns with stunning keyhole back.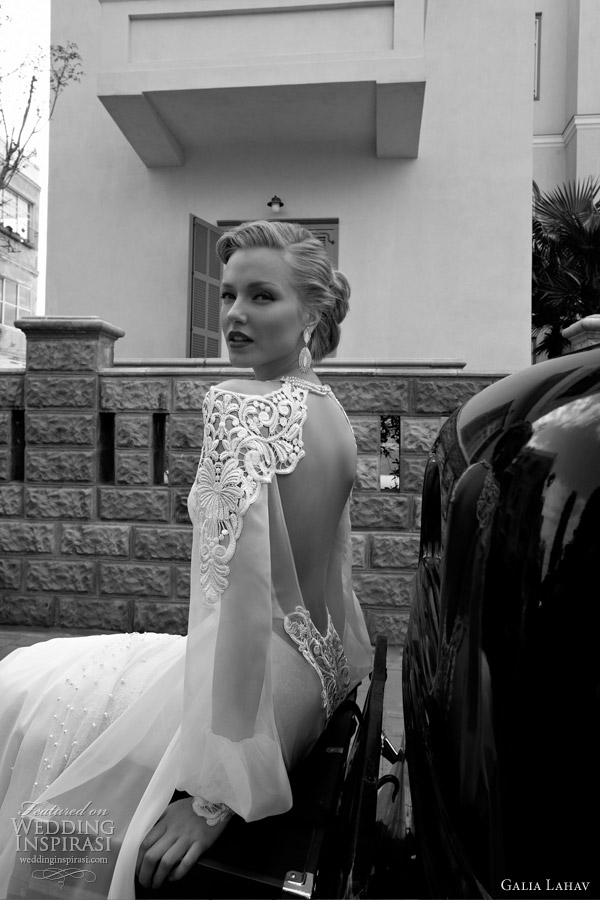 Fancy back? Cant wait to share this -- gorgeous back — a sleeveless fit and flare with beautiful gore skirt.
And below, Spaghetti strap gown with beaded detail on the bodice.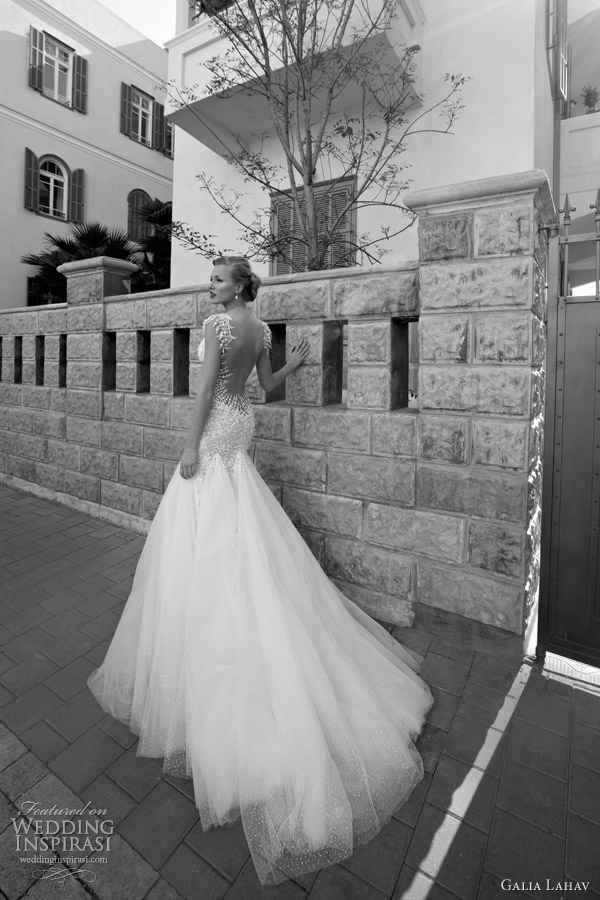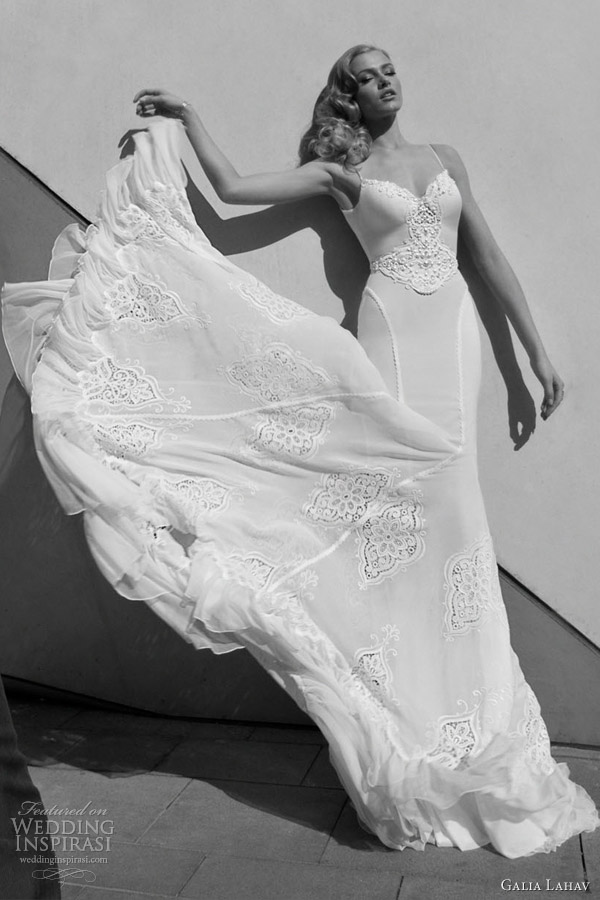 Moderated by Inspirasi SA, source Wedding Inspirasi via Galia Lahav.