H
ello sweethearts!! We hoped you guys are having an awesome weekend!! We're in the mood for romance this time... We know picking wedding party outfits.. more specifically the bridesmaids can be quite a headache!! Truth is brides don't want these lovelies to overshadow em' but looking for dresses that would be best to compliment the bride as well.. So, for this we'd like to bring you these lovely, casual chic wedding dresses collaboration with awesome designers to create these stunning BHLDN bridal & bridesmaids collection -
These dreamy frocks creation are inspired by the retro gold times ...Totally adorable..
Above, Inspired by the 60s era, Daisy Doll long sleeve dress with square neckline and bow at the back, designed by Anna Sui. Below, Marchioness pink one-shoulder pleated dress by Quillaree.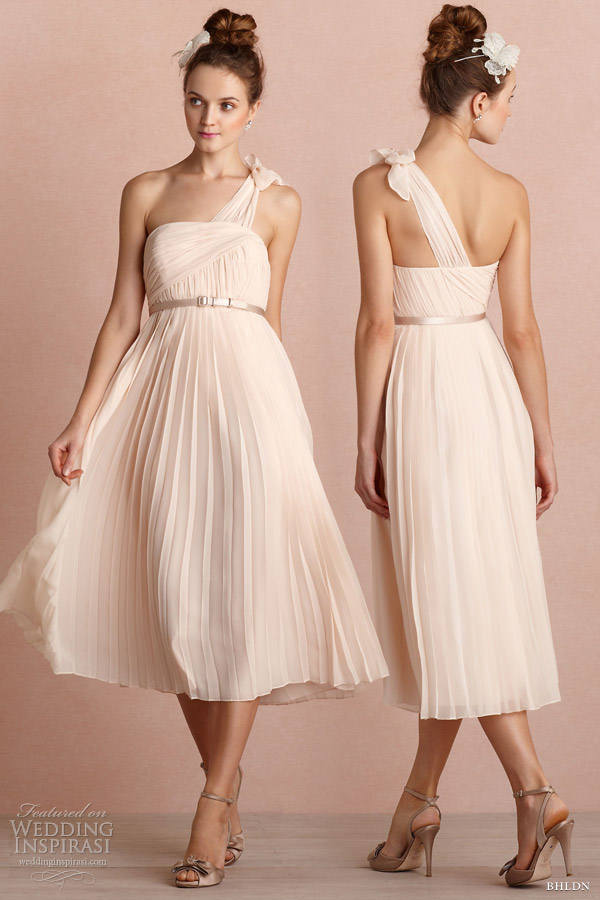 Pretty in pleats arent they?? The following, Niceties pleated sheer pink tulle strapless gown by Va Et Vien. Below, tea Rose blush above-the-knee lace dress with 3/4 sleeves by Quillaree.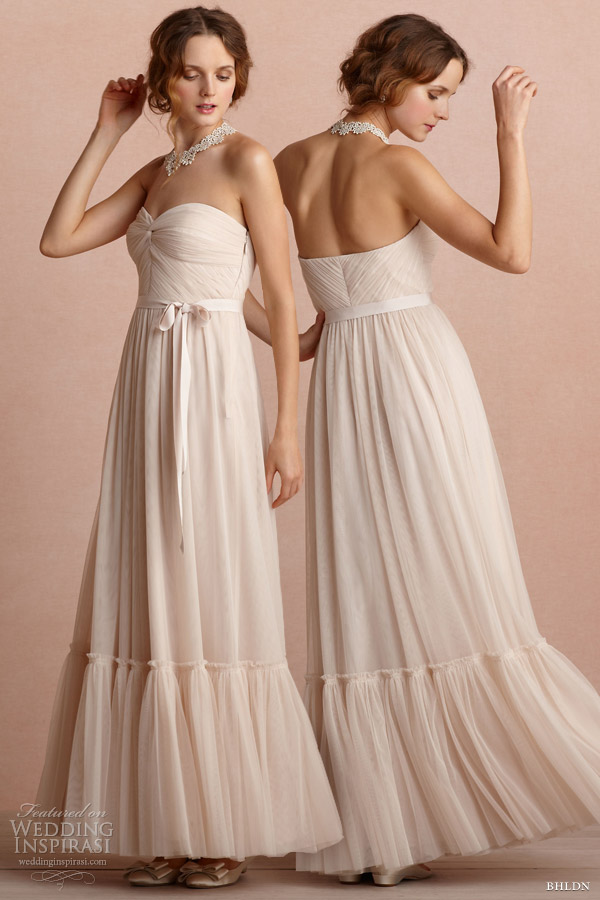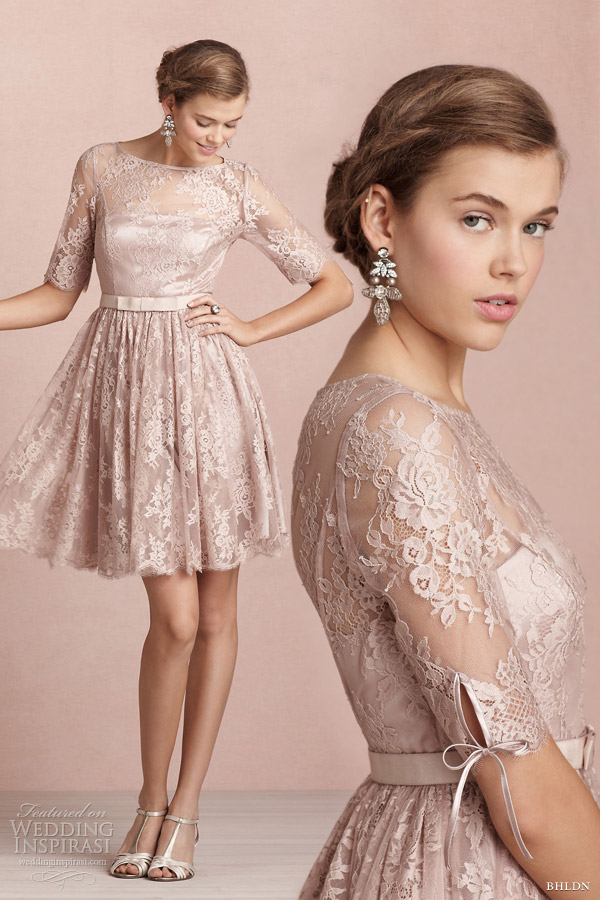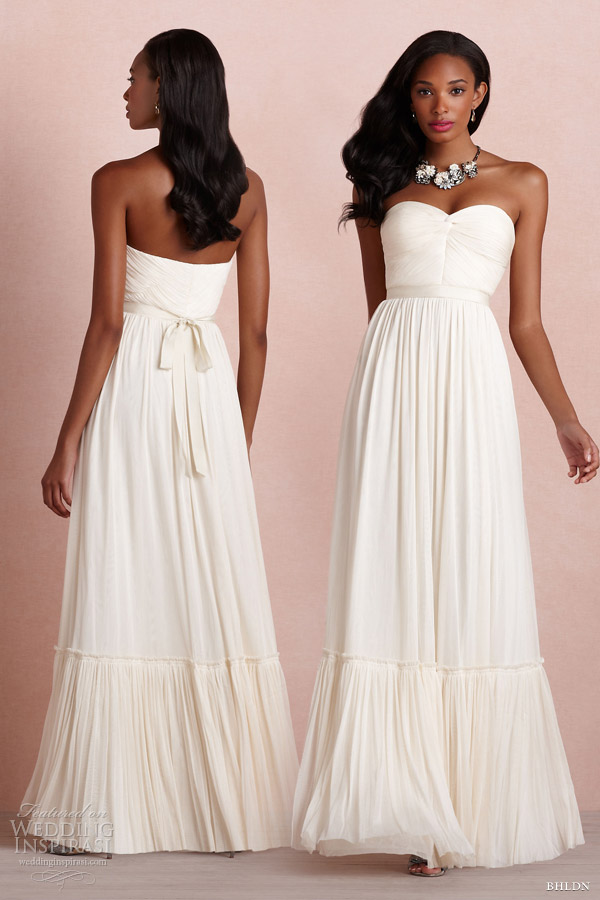 More of our favorite looks... Above, De Rigueur strapless silk tulle pleated dress from Va Et Vien; below, Cascata strapless satin gown with folded silk ruffles by There Is Only You and Me.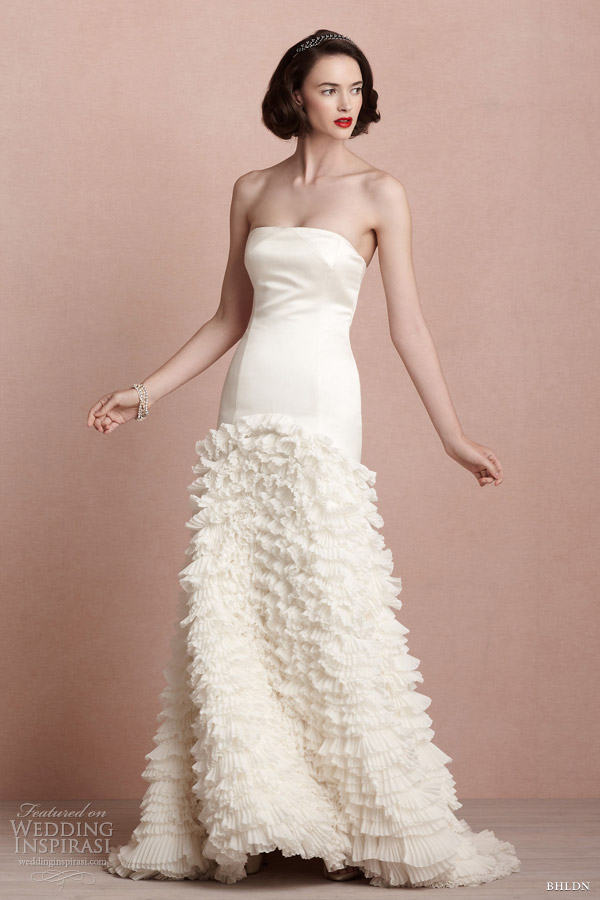 Totally gorgeous & whimsey... Luella strapless ruched tulle gown by Catherine Deane.
The following frock; Horizon scallop-trimmed dress with layered tulle neckline by Hitherto.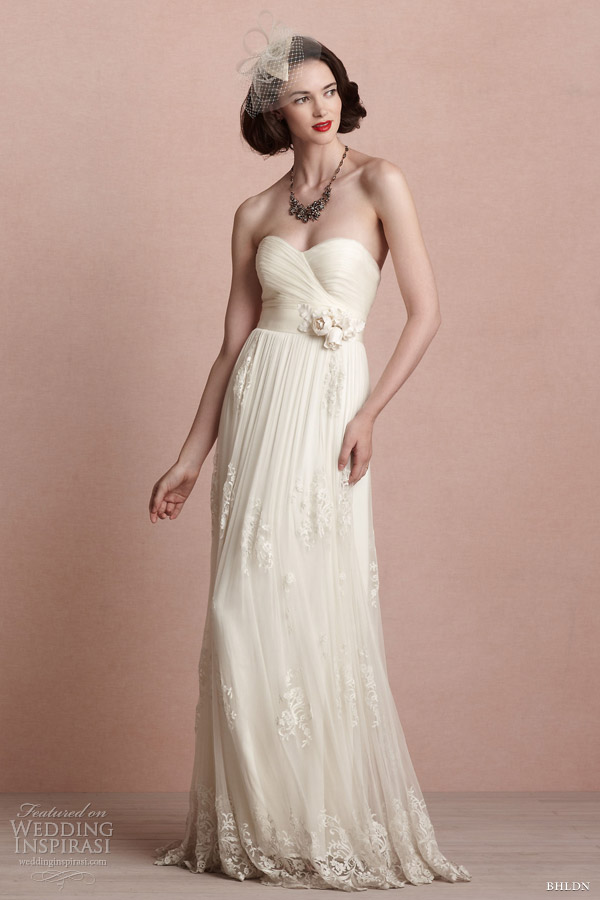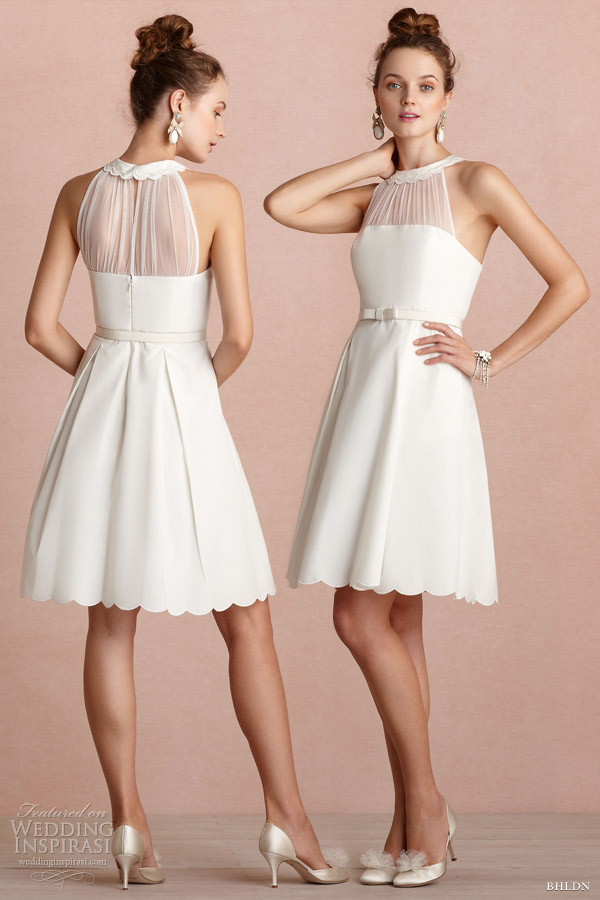 More touches of gold retro.. These ones from the eras of 40s - a Whirlwind knee-length silk-cotton dress with intricate floral beading, short puff sleeves, removable grosgrain belt and open back, by Hitherto.
Then there's this Twinkle gold sequin dress by Lauren Moffatt; Sequin Stash silk organza sleeveless dress over pink sequin underslip designed by There Is Only You and Me.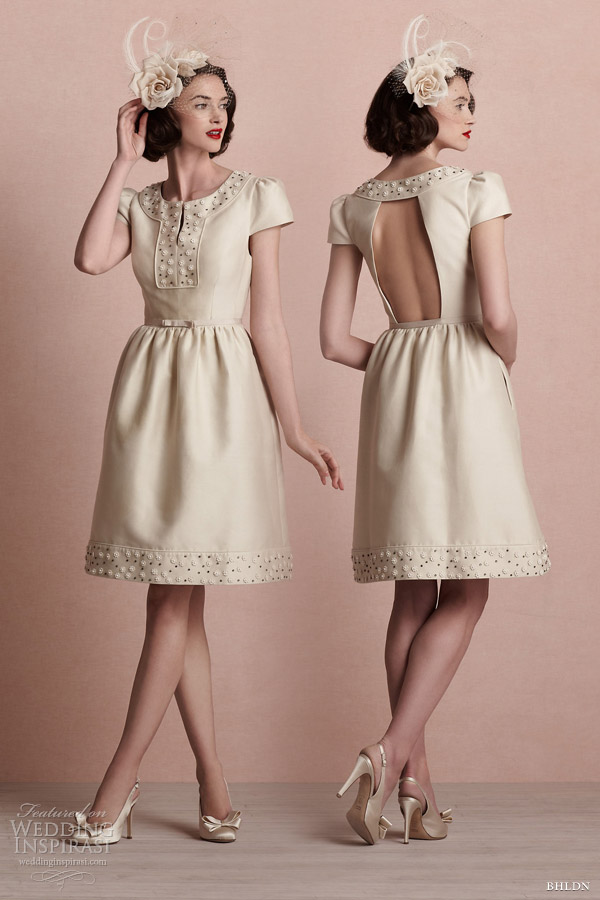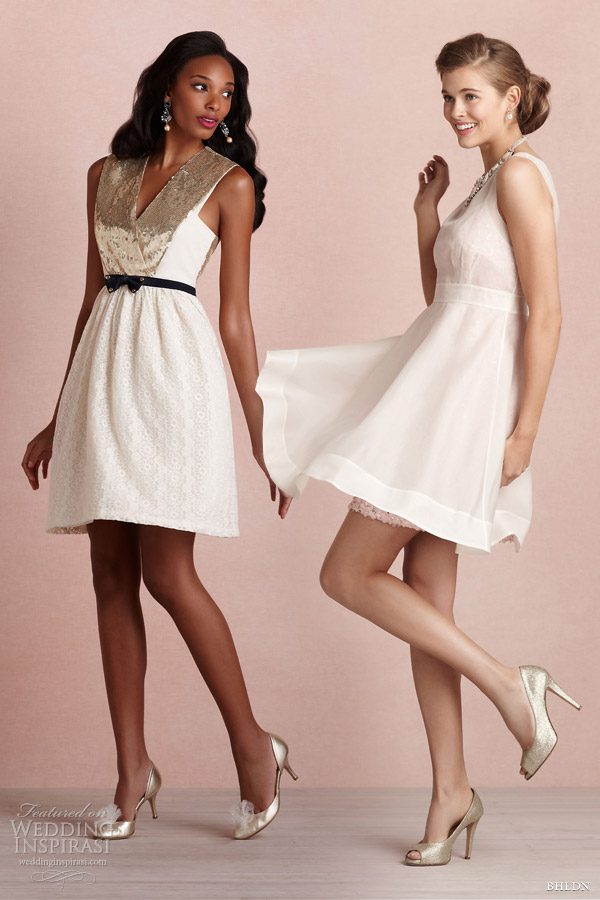 Cotton also makes perfect! Kauai cotton tulle dress with asymmetrical hem; Garçonne sleeveless dress with Roaring 20s inspired silhouette, both by Va Et Vein. Below, Frost Flower sleeveless brocade dress by Erin Fetherston, shown with Frost Flower jacket.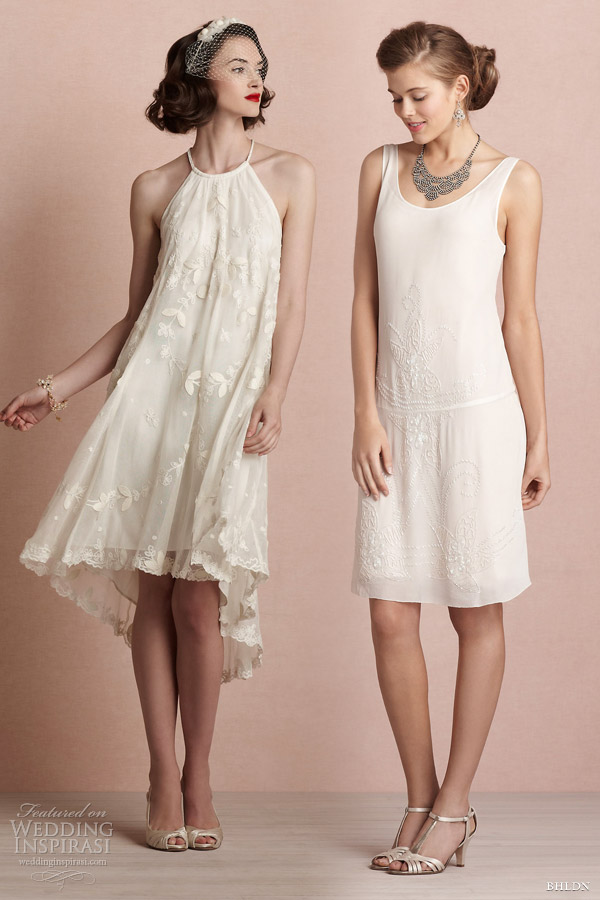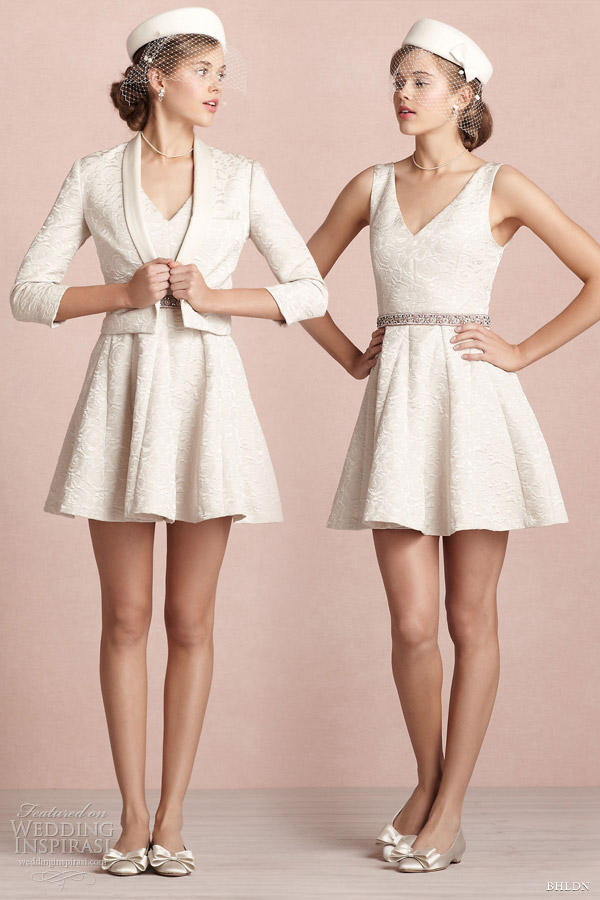 More simplest lovelies... Ruffles and tiers — Flamenca lace cap sleeve gown by Va Et Vien, Banderole surplice silk chiffon gown with 3/4 sleeves.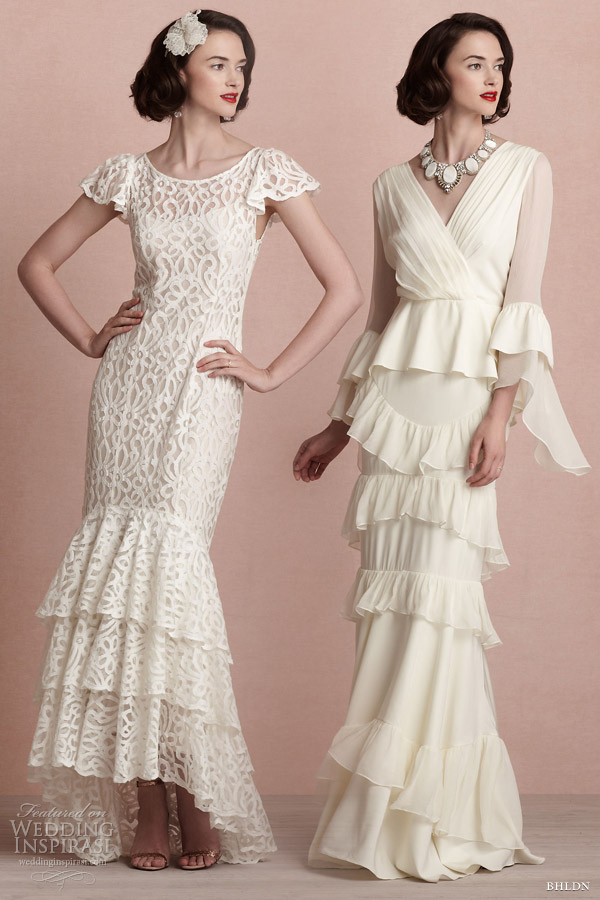 Moderated by Inspirasi SA; credits Wedding Inspirasi via BHLDN.