O

la sweeties!! We're back!! Yes DIY Team is back on the usuals!! woot woot!!
Thank you your patience .. Cant wait to bring you more DIY stuffs..
Today's Creative team would like to feature the lights of love!! We know how DIY lights decor has emerged so much for the past few years and we know how romantic mood they can bring! Especially in weddings !
So for today, let's get creative in the art of lantern making!!
Thanks to Linda Albrecht for showing us this awesome tutorial! Are you ready ladies?
First, we picked up a set of 3 round paper lanterns from a craft store. Do get plain colored ones cos the result will look much nicer compared to printed ones. This embellishment project was inspired by the Glue Arts Raisen's Adhesive Squares ...which they made perfect layered flowers on the paper lantern due to their dimension.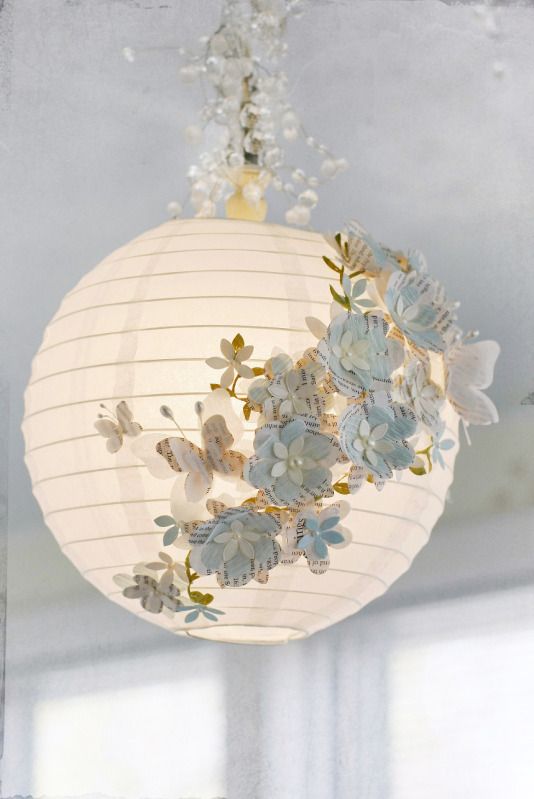 "Embellished Paper Lantern"
GlueArts Designer:
Linda Albrecht
Glue Arts Raisen's 3/8" Adhesive Squares
Glue Arts Micro Extreme Adhesive Squares
Glue Arts Hot Glue Gun and sticks
Other Supplies:
Pearl Flower Stamins (for butterfly antennae)
Die Cut flowers and butterflies- AccuCut
Small Paper daisy flowers- Martha Stewart Wedding
Pearls for flower centers- Melissa Frances
Blue Crepe paper- Melissa Frances
Green leaves trim- May Arts
Light Cord set for hanging- Ikea
Step 1: First, open paper lantern and insert wire base provided. Cut desired flower and butterfly shapes.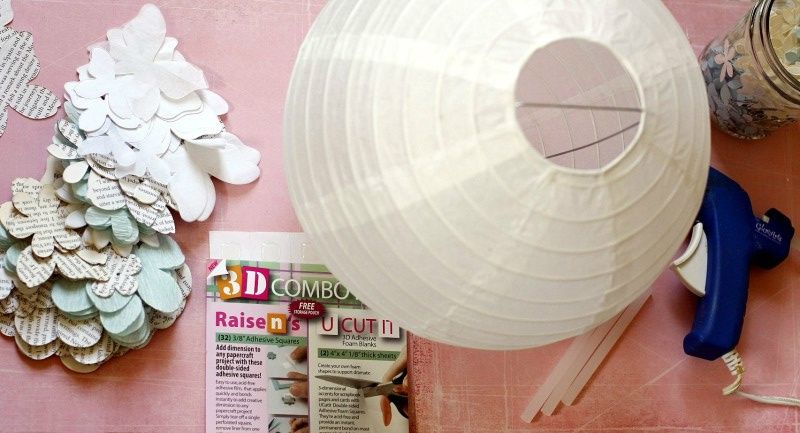 Step 2:
Apply Raisen Adhesive Square to the bottom book paper flower. Cut a slit through another flower and use a Micro Extreme Adhesive Square to overlap a couple of the petals to make it 3 dimensional.
(Note: If your 3D flower diecut does not have a hole in the center, punch a large hole so that you can add 3 flower layers to the Raisen.)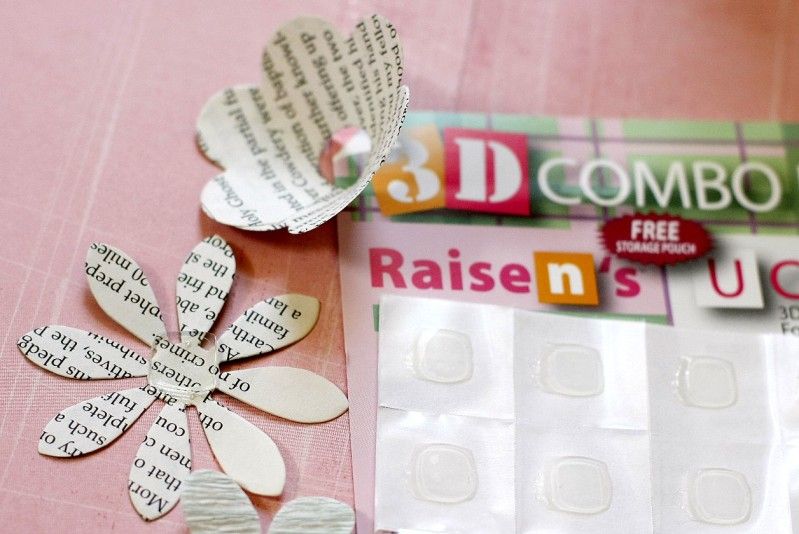 Step 3:
Stick the 3D flower to the center of the Raisen Adhesive Square that is in the center of the bottom flower.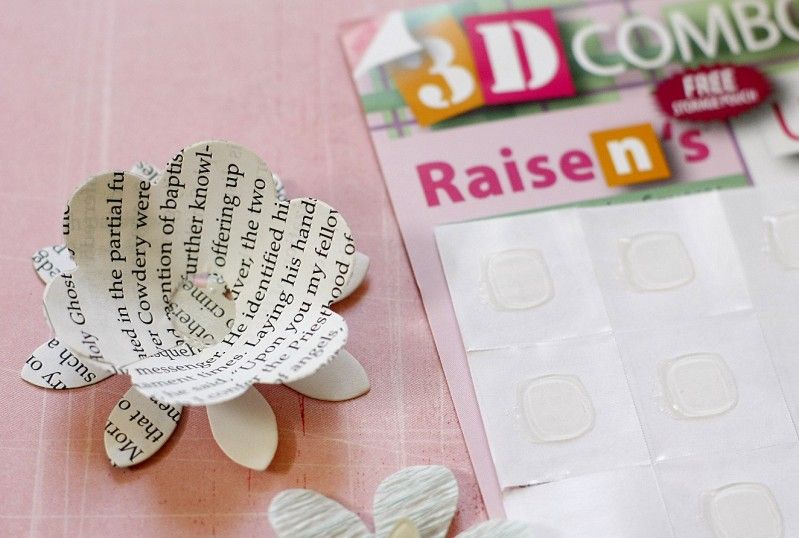 Step 4: Stick the blue crepe paper flower to the center of the Raisen then add small daisy like flower to the center of the crepe paper flower with a Micro Extreme Adhesive Square.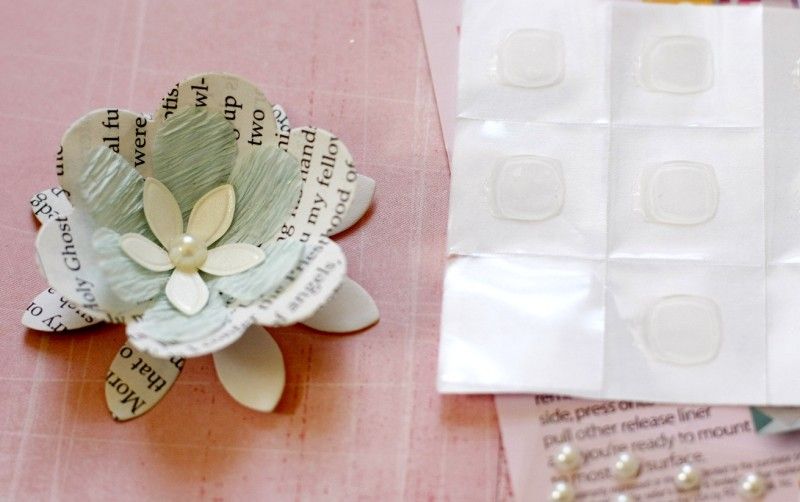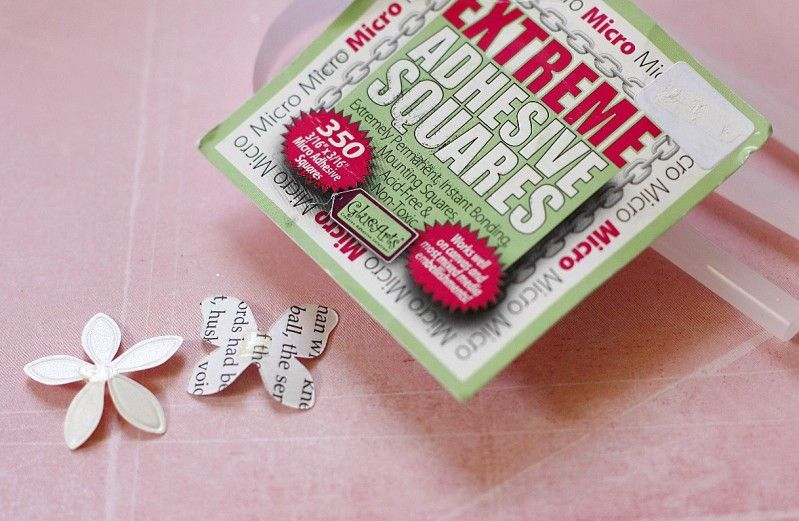 Step 5: Using the Micro Extreme Adhesive Squares to layer the tissue paper and book paper for the butterflies.
Next, add white tissue paper flowers and butterflies to the paper lantern using Micro Extreme Adhesive Squares before adding the 3D flowers that were put together with the Raisen's.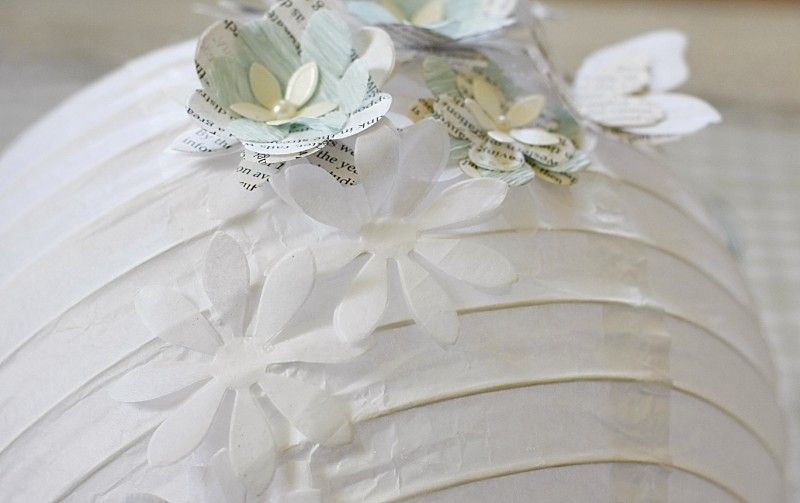 Step 6:
Using hot glue to adhere the pearl antennae to the butterflies.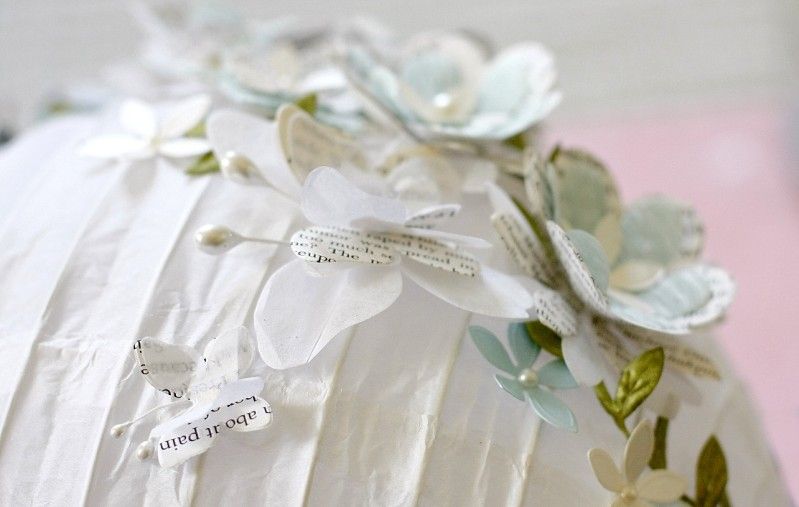 Step 7:
Then, u
se hot glue to adhere the 3D flowers onto the white tissue paper flowers on lantern.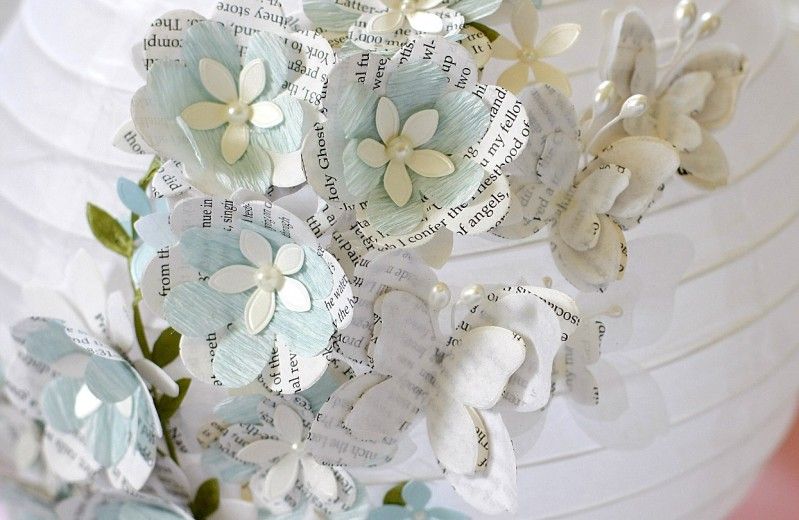 Step 8
: The final step,
apply the flowers and butterflies at a diagonal onto the paper lantern then just wound the green leaf trim through them, adding a Micro Extreme Adhesive Square at random to the back of a leaf.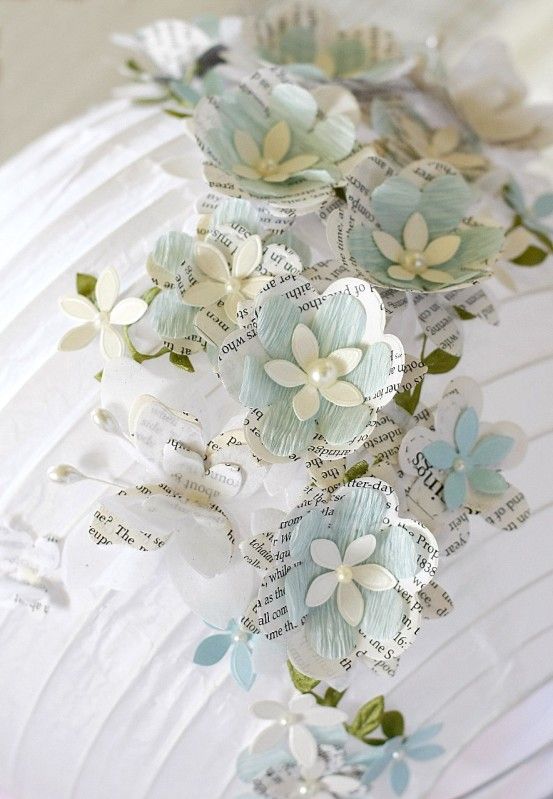 Step 9:
When done, h
ang up your pretty paper lantern and enjoy!
You may also want to add some more white tissue paper butterfly layers to the lantern because it looks so soft and serene looking with more layers :).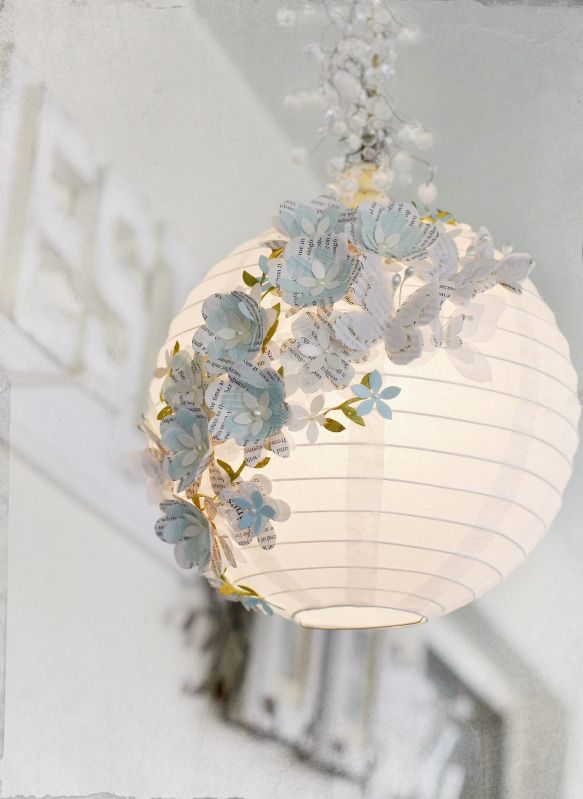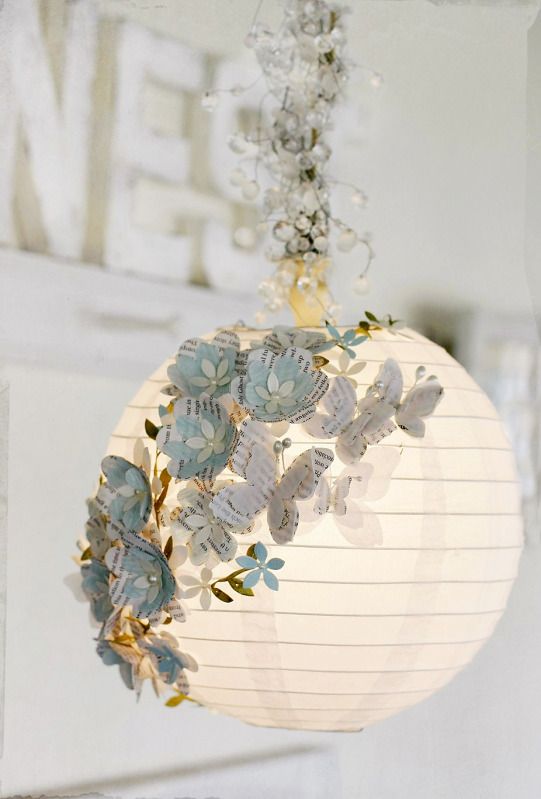 Awesome isnt it? Your wedding event or bridal shower is gona be incredibly beautiful with these lovelies!
Moderated by Inspirasi SA source Glue arts