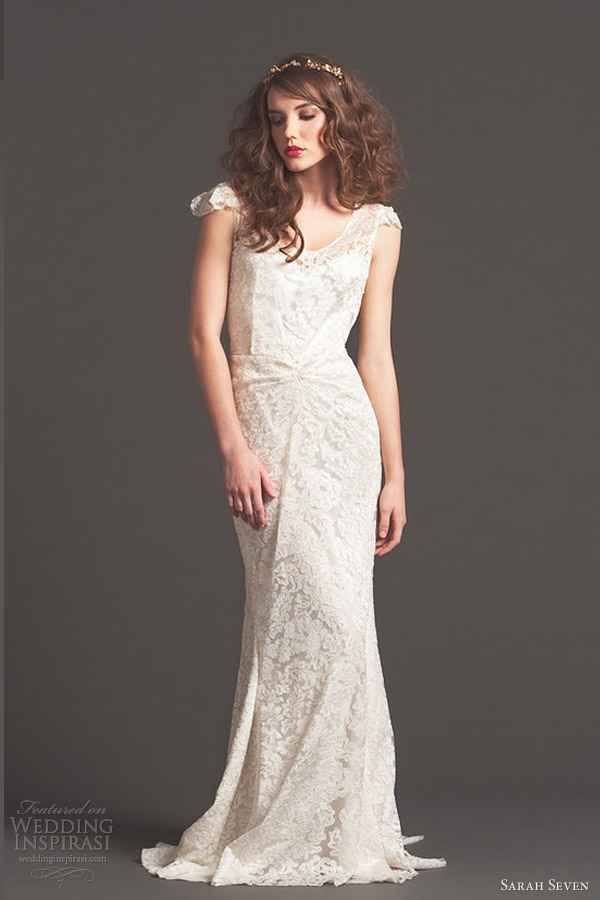 H
ello beautiful! We hoped you having an awesome week! Its been awhile as we took a long weekend break to East coast!! "Cuti cuti Malaysia.... whats not to love...the beach, the palm trees, the gorgeous resort..
Back to work --- This week's Vintage dresses we'd like to feature these whimsy frocks from Sarah Seven Fall 2013 bridal collection. If you're a bride looking for simple gowns.. minimal embellishments, these are the ones should able to make your heart pound! We love how feminine & elegant this collection is. Also for the glitzy lovers, Sarah designs also give a bit more of sparkle, scroll below to see more of high glamour gowns in gold or silver. The above dress, our pick of the day; Graceful wedding dress with embellished cap sleeves. Below, a straplesss gown and following a Cascade strapless gown.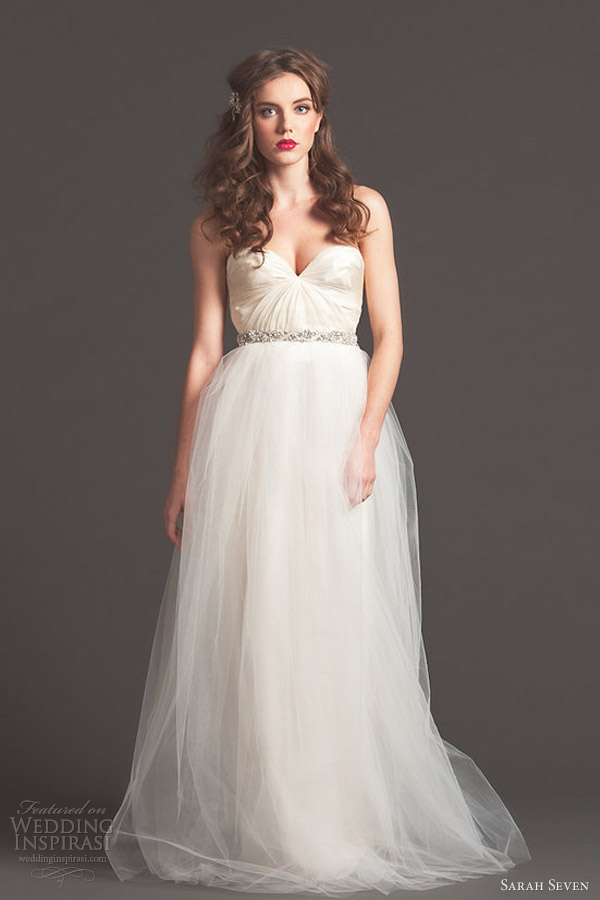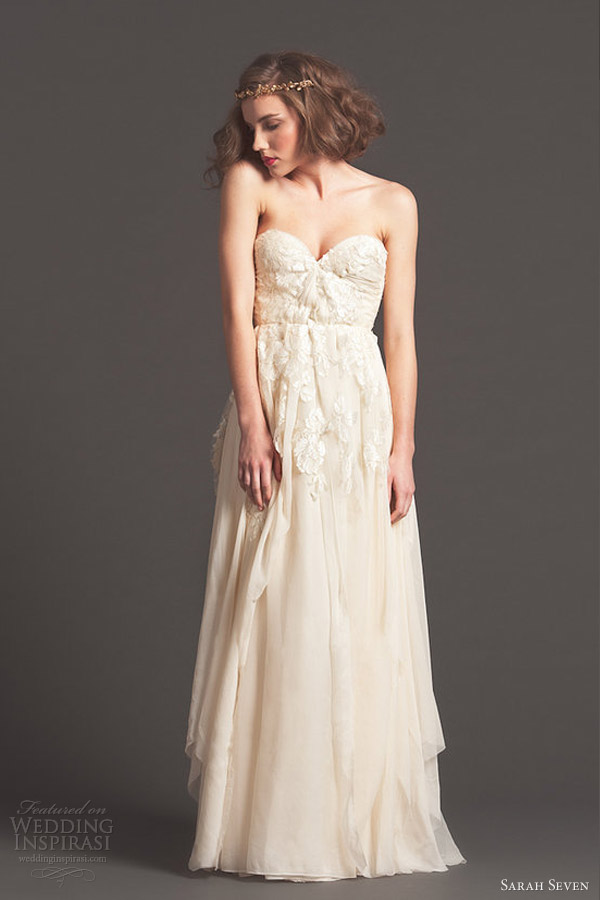 More frocks inspired by the Golden era: a golden Lace cap sleeve sheath gown.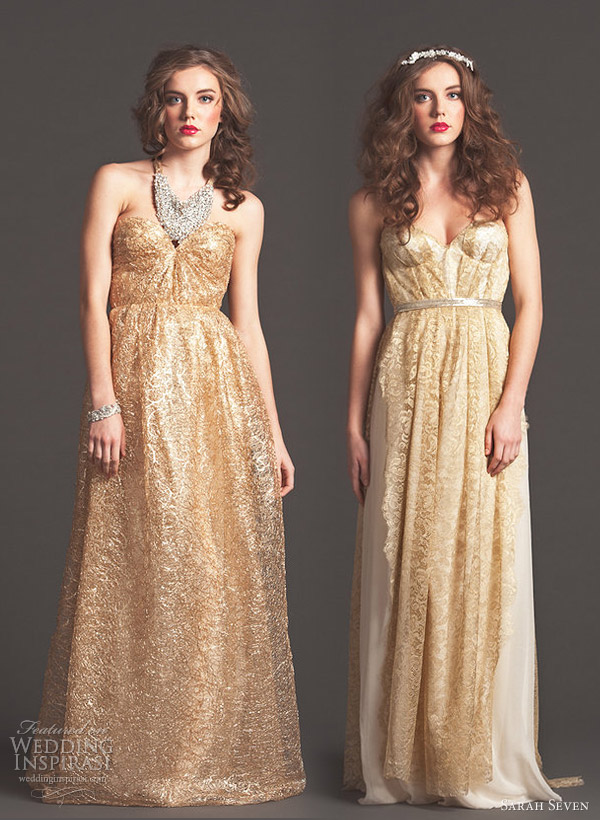 We love glamour frocks for the glitzy ever brides! Here's more of our favorite looks from Sarah Seven Fall 2013 bridal collection. Above, After these gold forcks Midnight dress, matched with Rhinestone Bib necklace and Enchanted.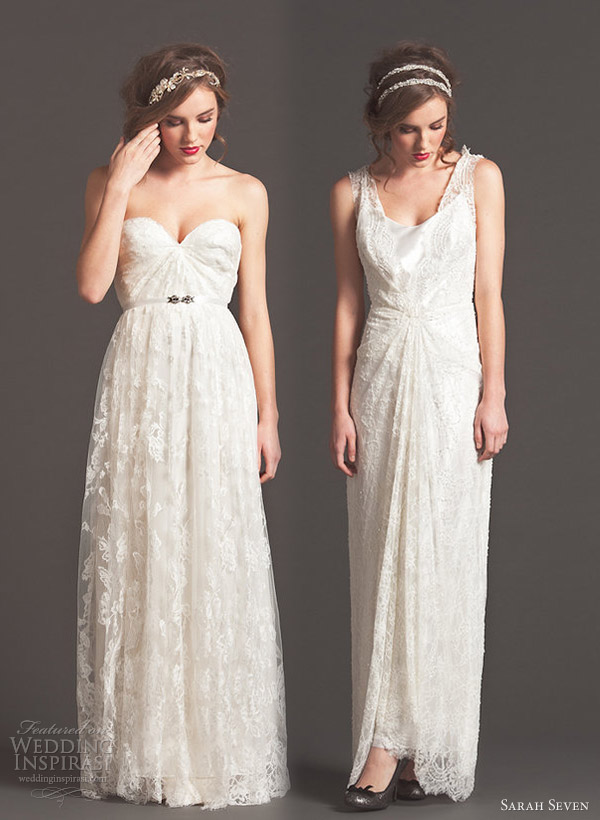 Yours Truly. A smitten gown featuring a gathered sweetheart bodice and lace skirt.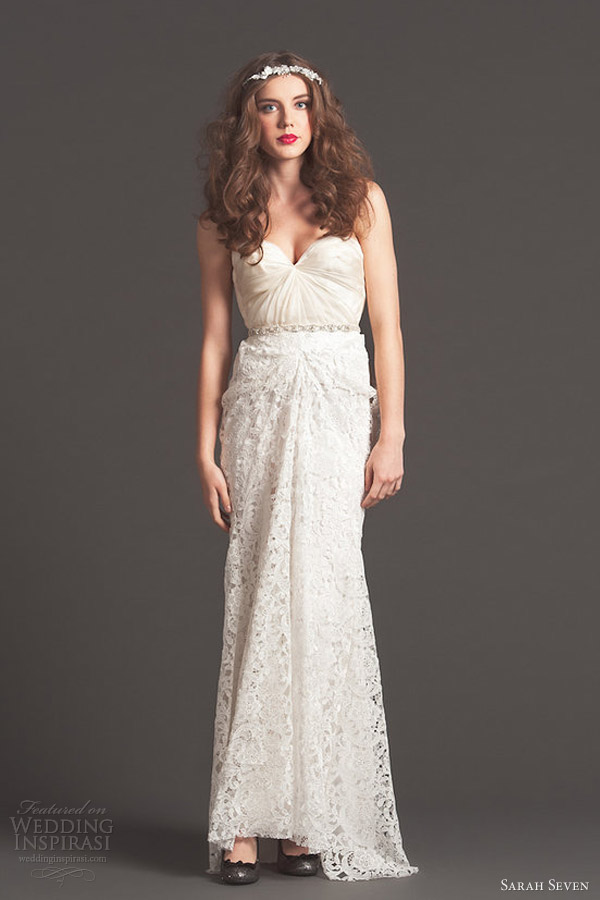 Below is my personal fave! A moonlight 3/4 sleeve gown in colored lace. More classic look below - a Sincere wedding dress with straps and layered skirt. And for brides who loves minis - Le Petit short wedding dress with cap sleeves.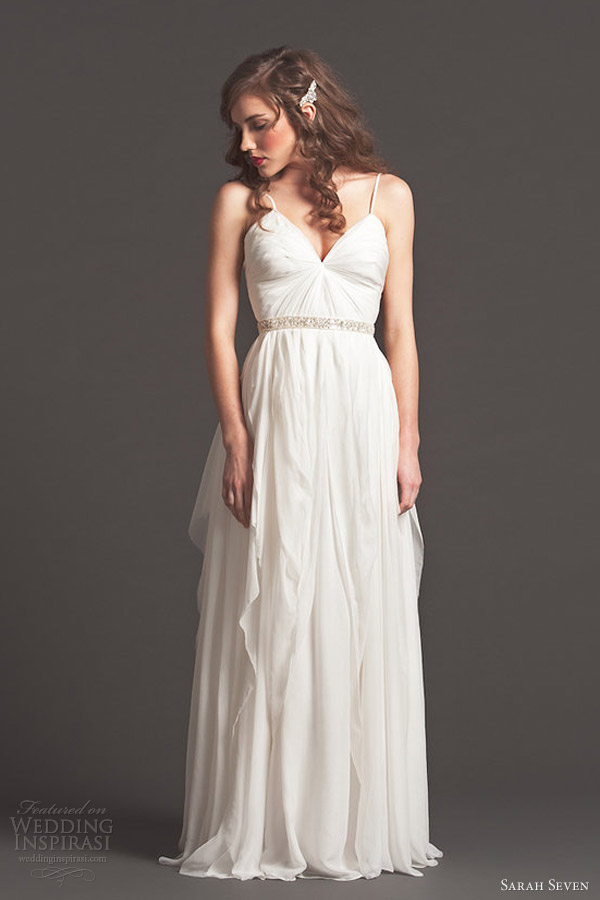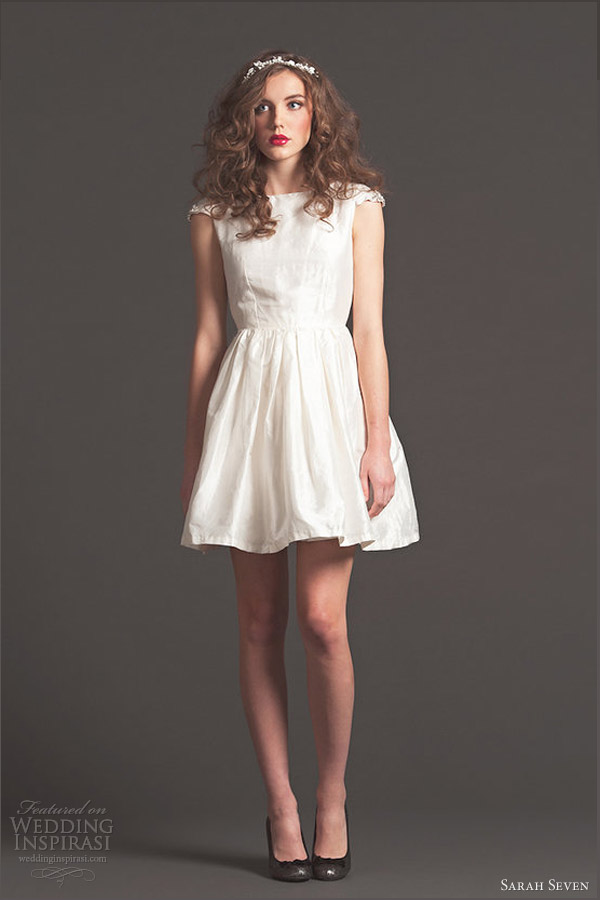 Lace bodies awesomeness...Even So and Mademoiselle gowns with sleeveless lace bodice.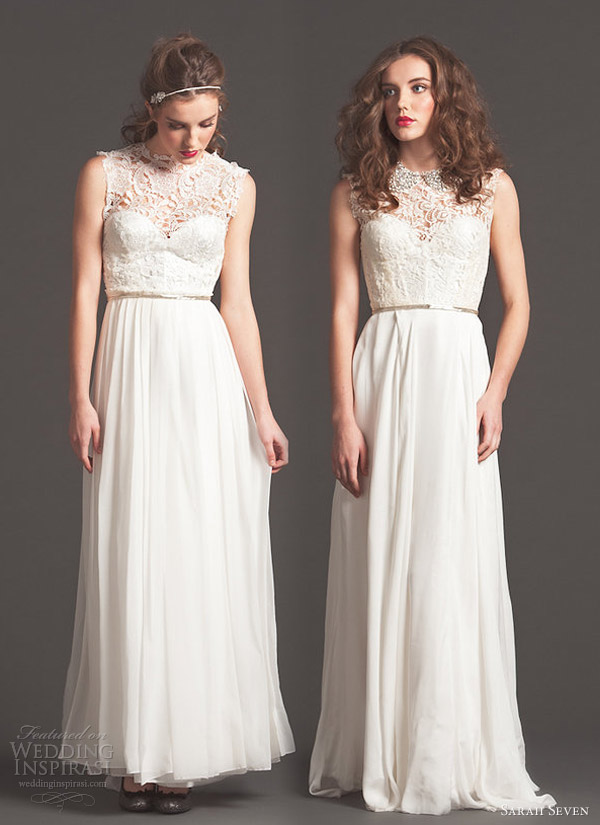 Brides lovin' the Glitzy glam look— Shimmering cown neck dress, Enlightened sleeveless gown with deep V-neckline and Golden Lights.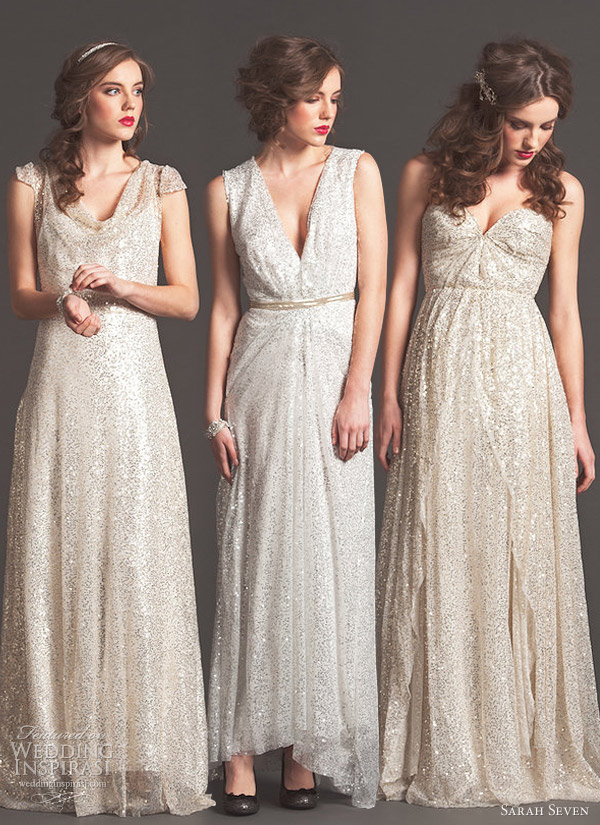 Credits: Moderated by Inspirasi SA via Wedding Inspirasi via Sarah Seven.