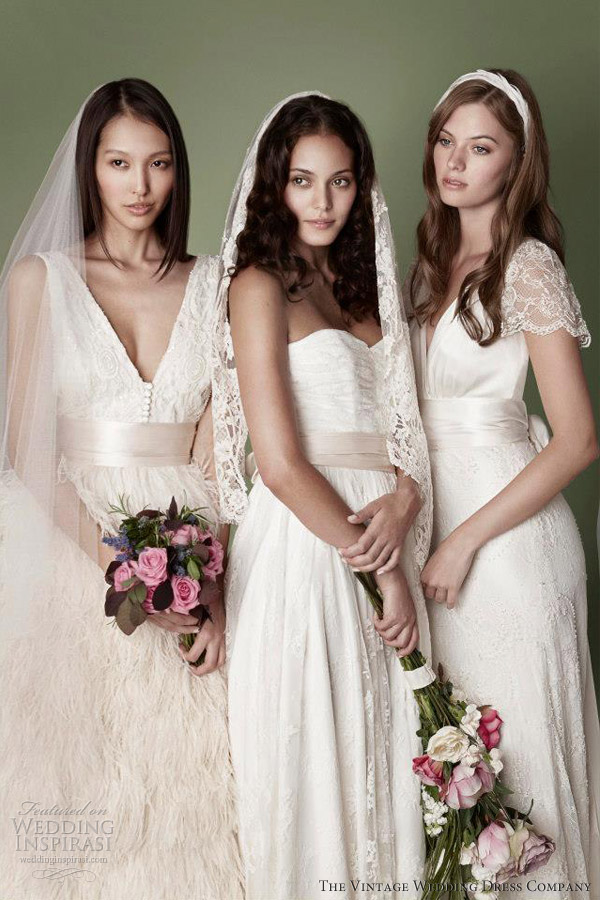 T

hey're Classy, lovely & fabulous!! Whats not to looooove.. these beautiful vintage-style wedding dresses from The Vintage Wedding Dress Company 2013 collection called "Decades".Their designs beyond stunning, a full collection in silhouettes which combine lace, feathers, embrodeiry & satin silk inspired by fashion from 1900s-1960s. Such a demure looking dress isnt it?? These beauties are specially made retro lovers brides... Below, 1940s style bias cut V-neck sleeveless gown with button detail; shown with additional feather overskirt. The following dress is a sleeveless 1920s style dropped waist Catroux beaded lace gown with satin cowl back.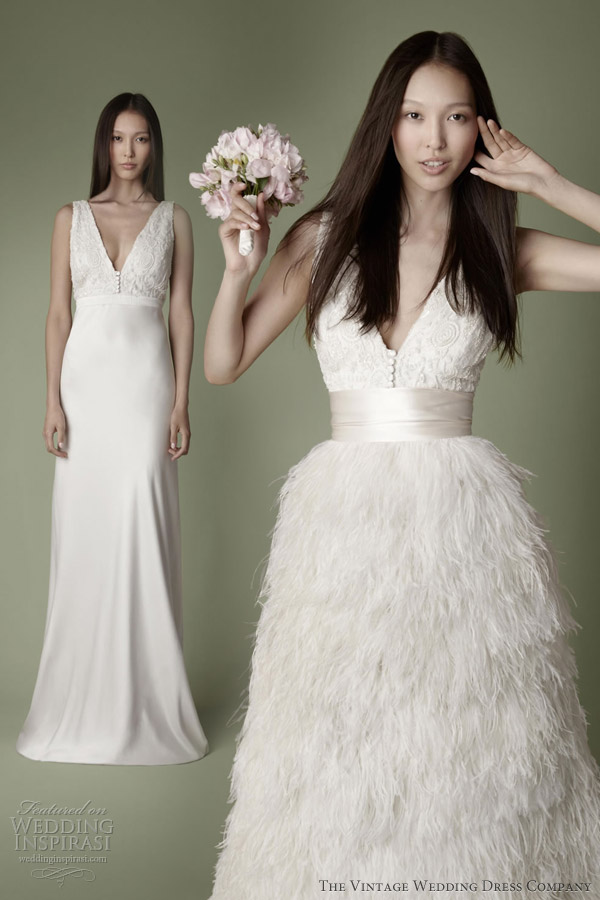 More beautiful frocks here!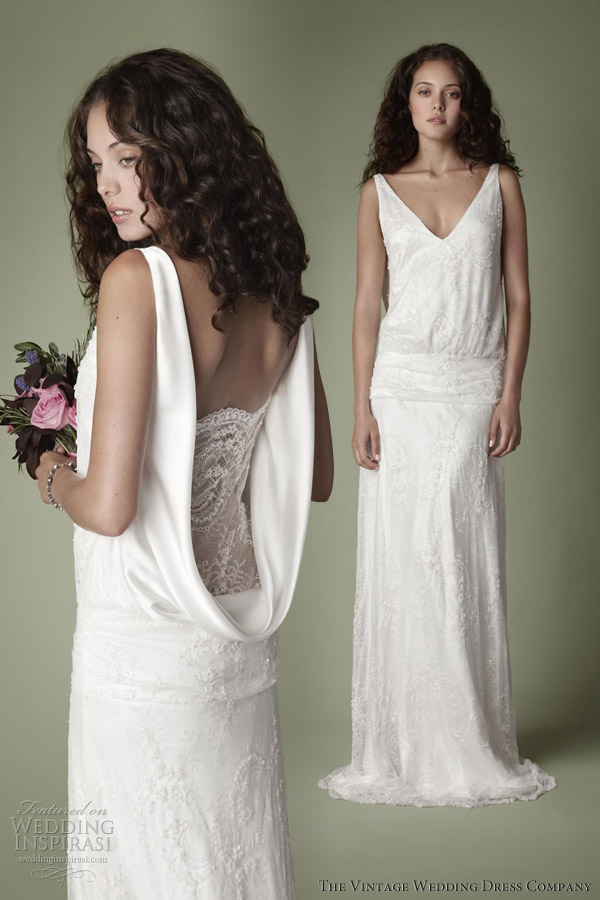 We looooove a lil bit of 50s...Here a 1950s style strapless dress with circle skirt, shown with matching Polonaise Organdi jacket.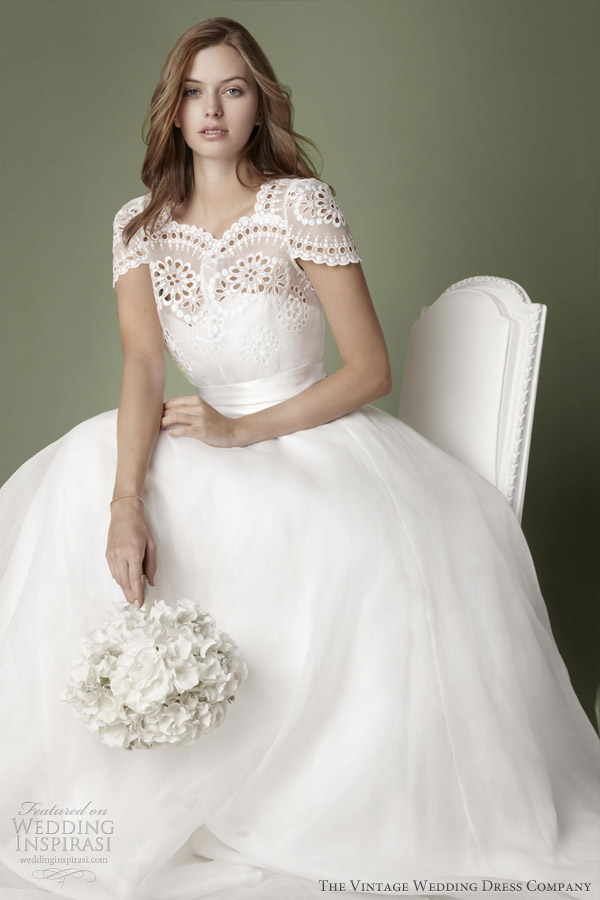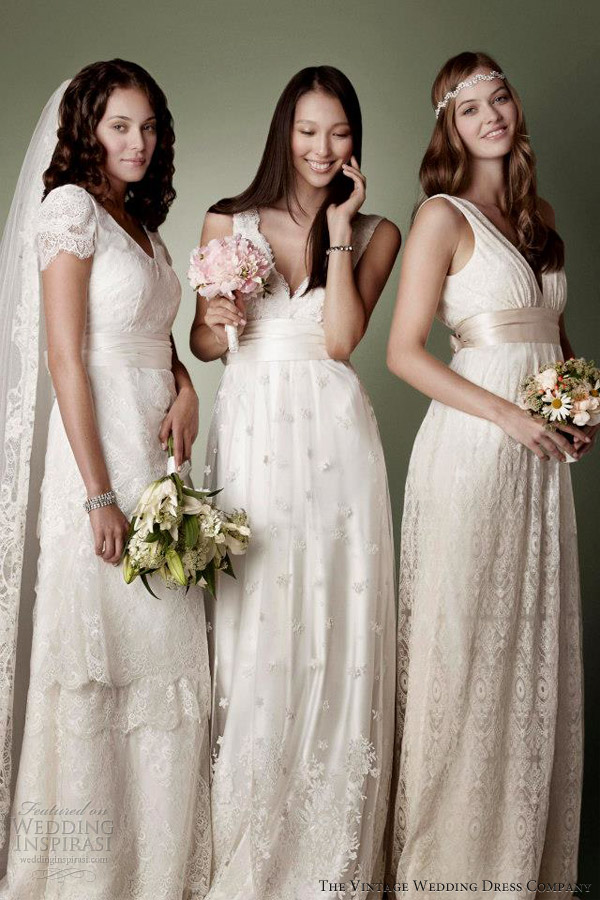 More lovelies. Above, Edwardian and Victorian style empire line wedding dresses. Whereas the gown; an Edwardian style tiered Beaton lace over satin gown, shown with short lace sleeves.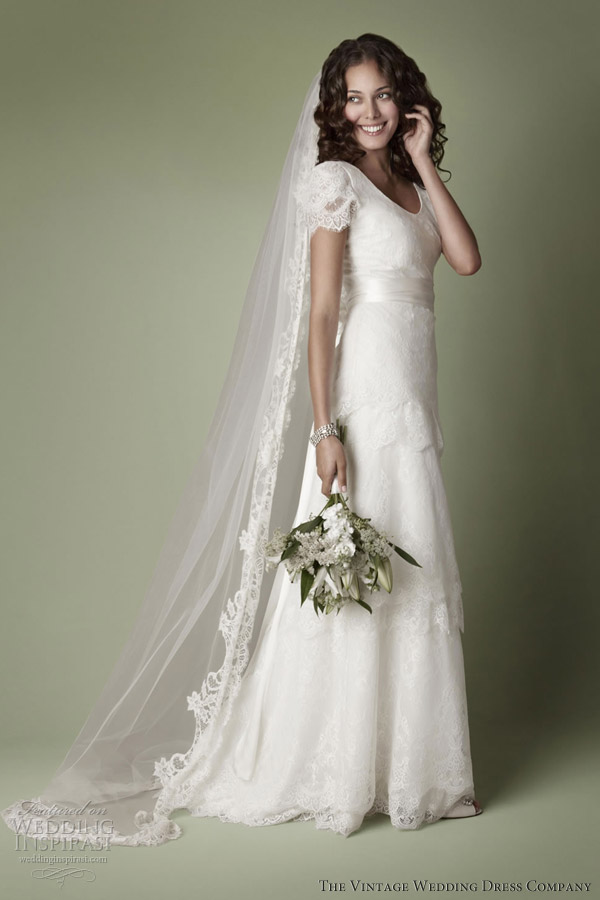 Another Sleeveless V-neck inspired Victorian style empire line dress in Trousseau lace over slipper satin.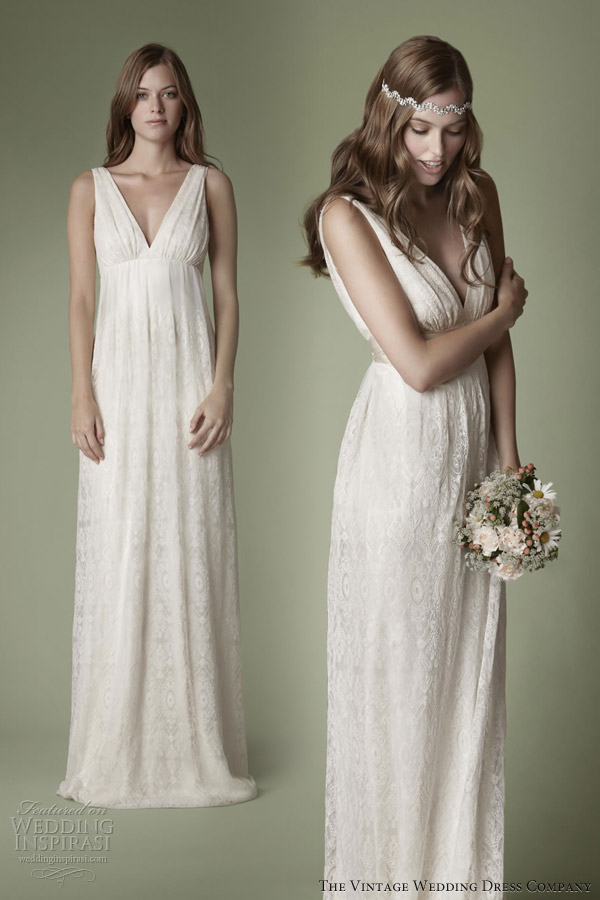 For those who loved the 60s era, here's one 1960s style bias cut sleeveless crepe gown with deep V-back.
More loveliest pieces - 1930s style bias cut slip dress in slipper satin, shown with lace sleeves. Another beautiful 1930s style below; Bellville lace over satin slip dress. shown with lace short sleeves.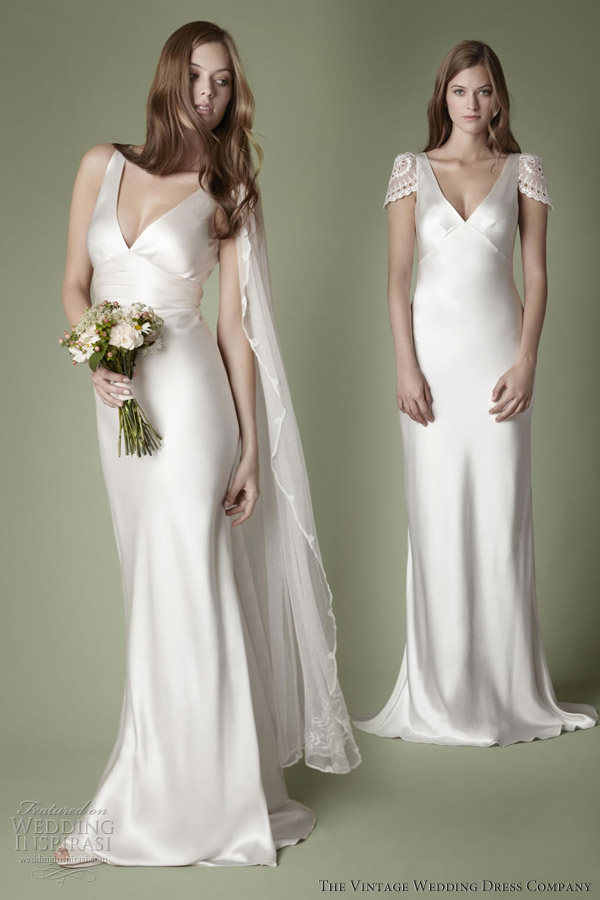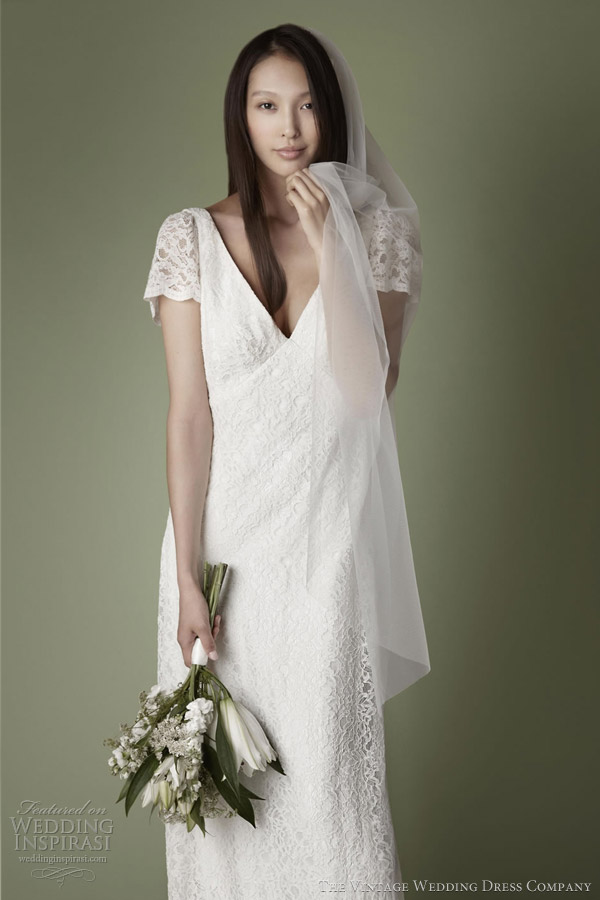 Back to lace in the 1950s style; a strapless gown with gathered lace overlay, in Voulaire lace over slipper satin.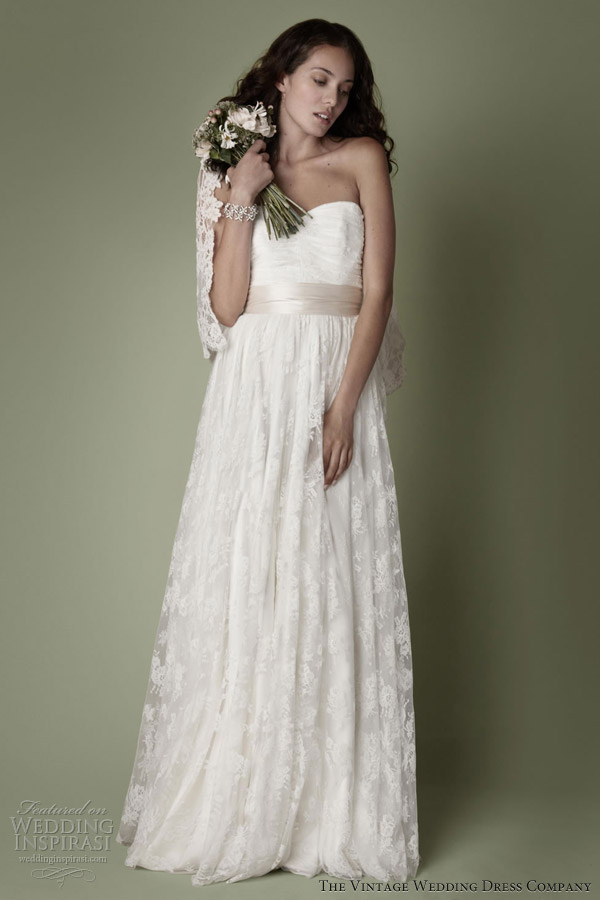 Moderated by Inspirasi SA source Wedding Inspirasi via The Vintage Wedding Dress Company.