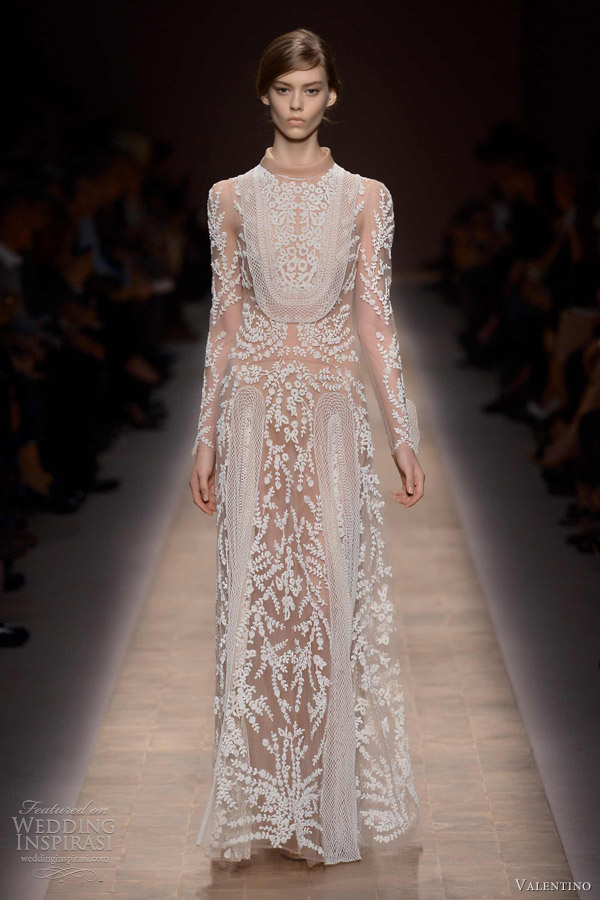 H
eloo sweets!! Who doesnt fancy pretty pretty frocks in a muted palette of blush, ivory, beige and black from
Valentino
Spring/Summer 2013 ready-to-wear collection. This collection is specially made for the likes of modest and ladylike wear. In comparison to previous collection, Valentino has brought back a new version of gowns inspired by neo-realist Rome. The designs; which is more conventional yet alluring, it features more of high neckline which accented with soft funnels (as in the beautiful beaded gowns, above and below) and peter pan collars and sleeves are made more billowy — short puff sleeves and cuffed long sleeves make appearances — Its refreshing and the best part? Its ready to wear the moment you lay eyes on em'... Now we're getting more excited on the newly designed tuxedo-inspired bib-front dresses. Enjoy!!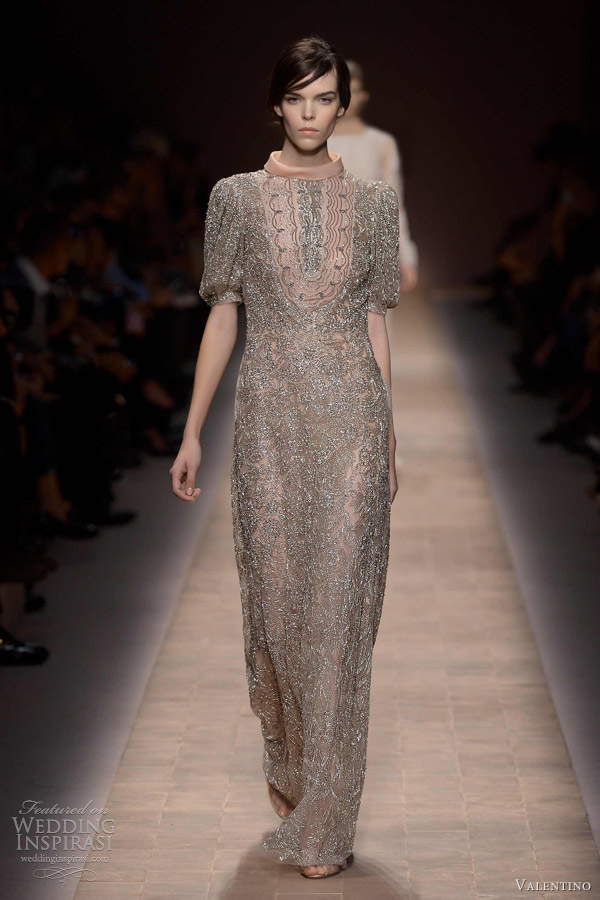 Above, we have long sleeve collared gown adorned with beaded floral motif.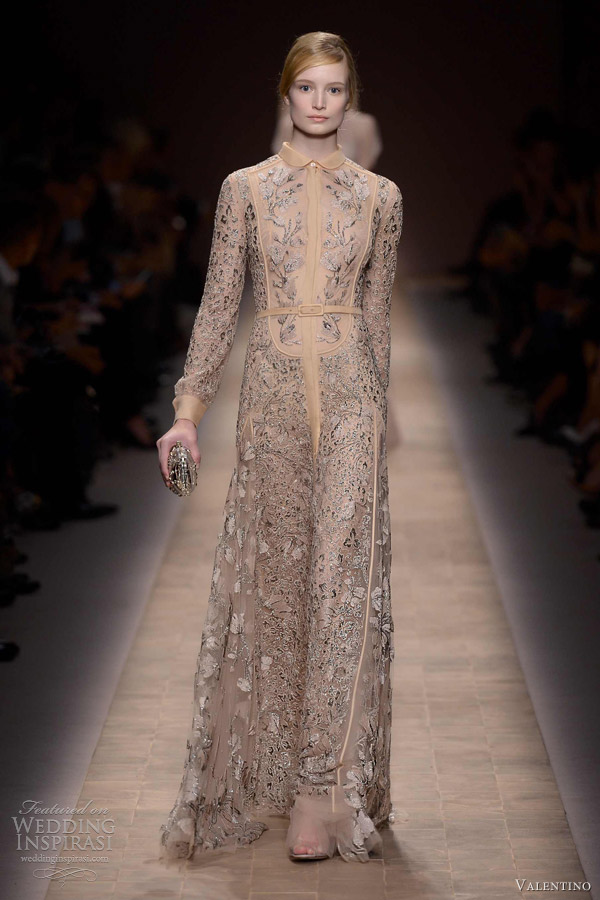 This high-neck cap sleeve brocade gown stunningly made the catwalk with winning aces from the grannies. Oh, we forgot to mentioned theswith sequins.
The above and below dress features more on bib-front outfits. We looove how chic the pant suit is!! The following dress is a feminine lace puff sleeve gown.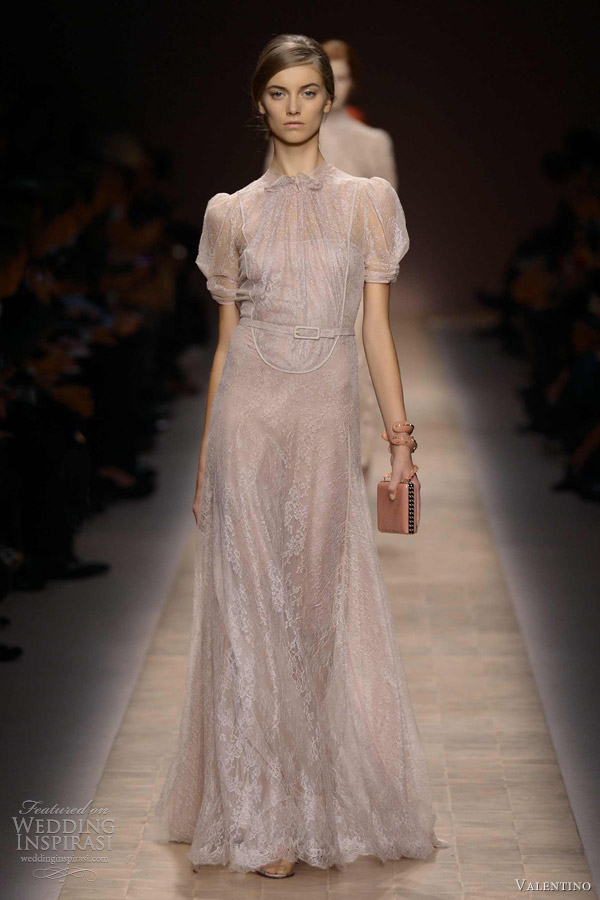 This is our personal fave! Traditional yet sophisticated! High neck, long sleeve white lace gown.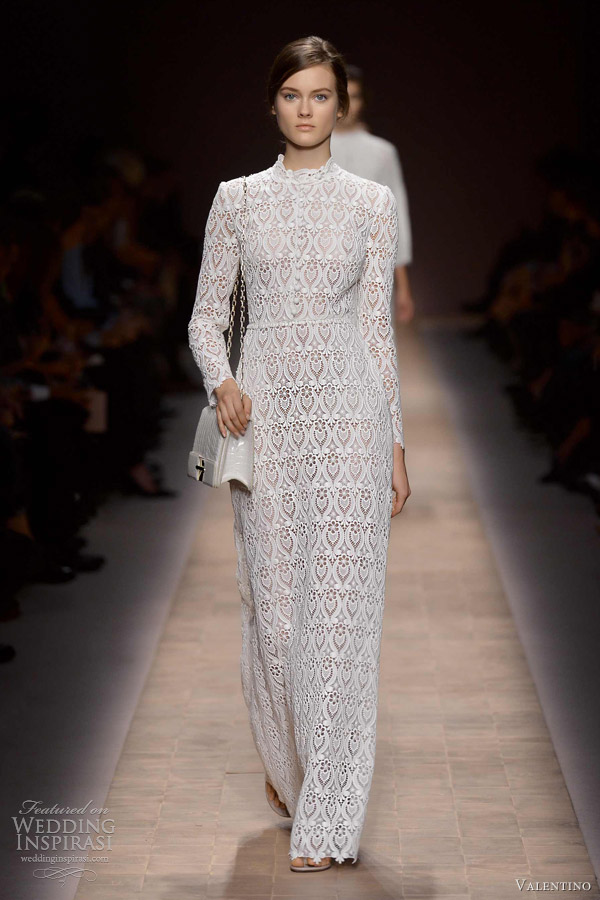 Below, the designs came out with crisp white floral below the knee dresses. More below on collared white gowns with black flowers.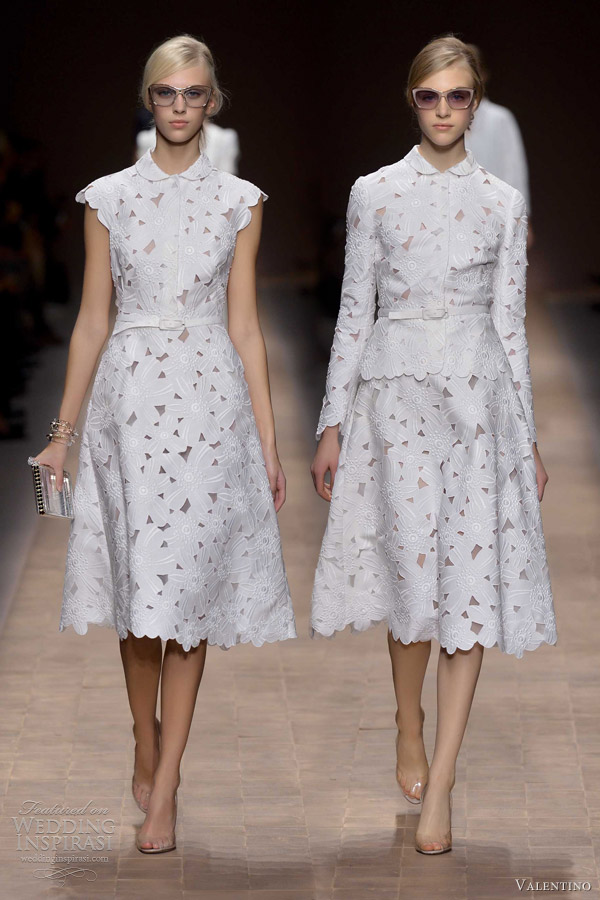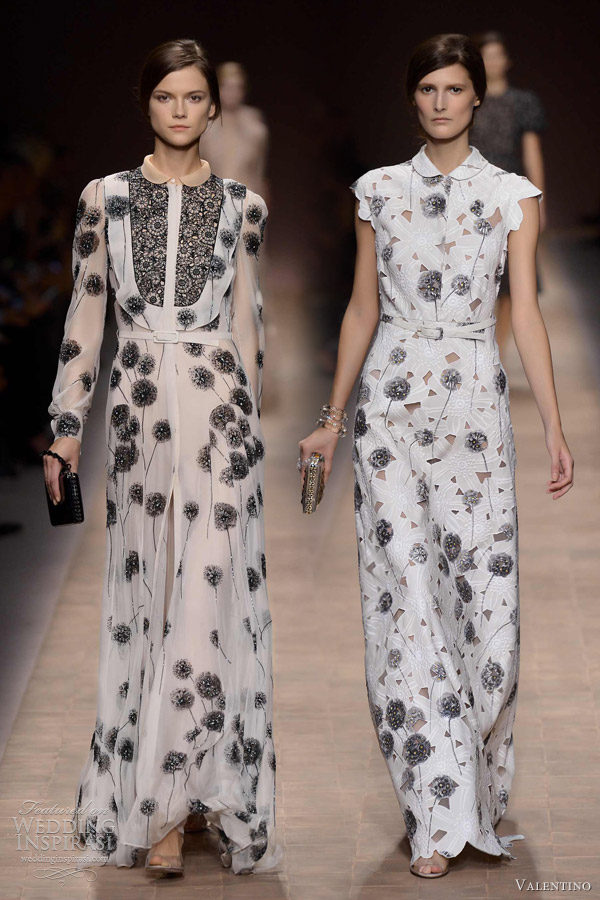 Puff sleeves trend coming up... Here's lace dresses with short puffed sleeves. The following frocks represent a minimal, modest affair — for a low key simple bride; perfectly shows a variety of beige dress styles with sleeves.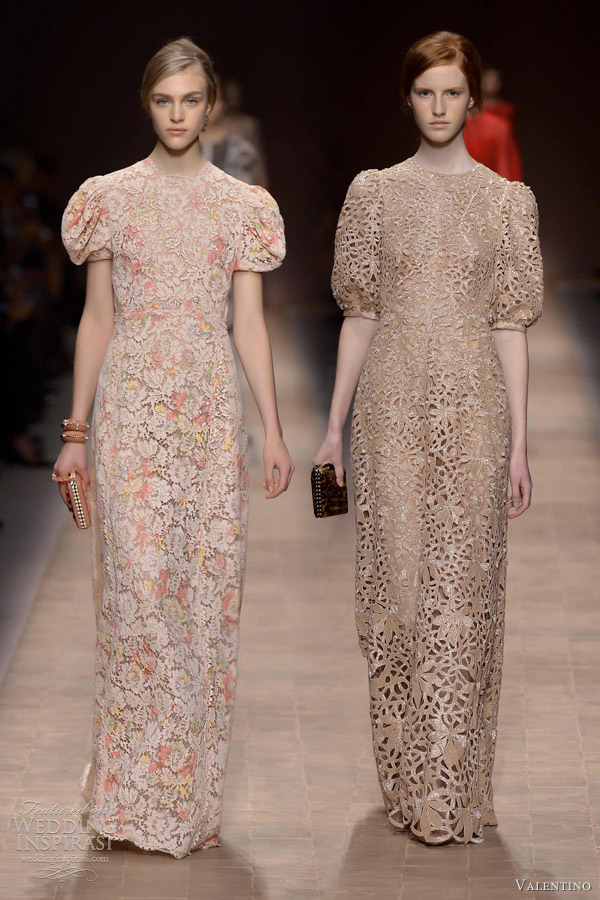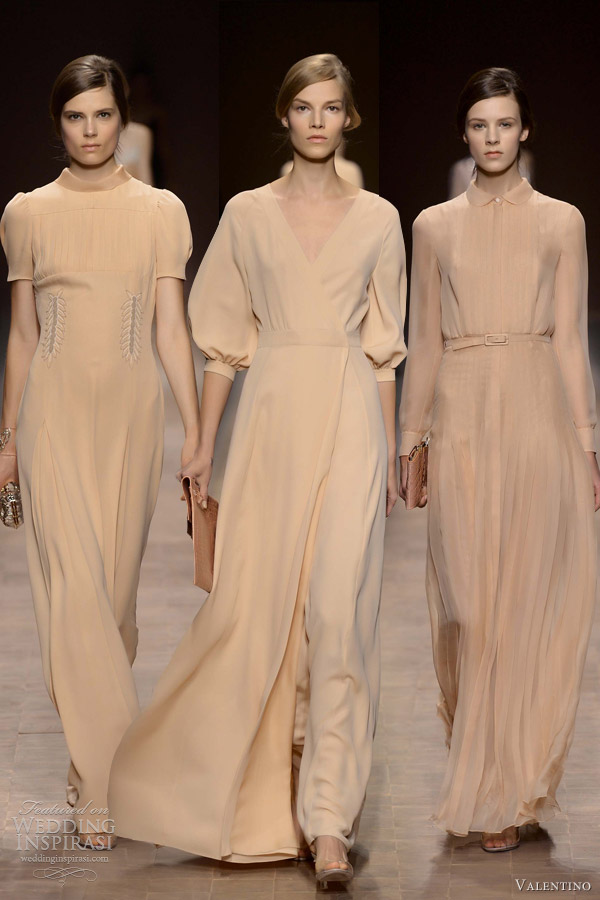 Moderated by Inspirasi SA source Wedding Inspirasi via Valentino.