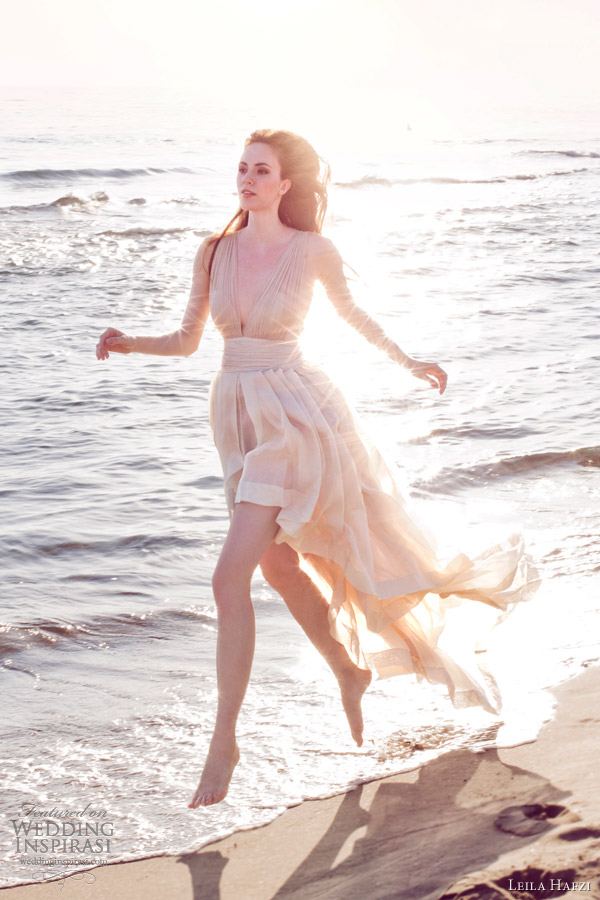 O
ne look at these beautiful dresses and all we get is sighs & goosebumpms all the way! These breathtaking ethereal wedding dresses are from designer Leila Hafzi 2013 collection. Originated from Norway, Leila Hafzi designs potray soft romantic dresses embodied in flowey feminine touch. This collection is named "Mayalu" ("My Love" in Nepalese), which is the third collection from Leila Hafzi's Royaye Sefid (Bright Dreams) sustainable bridal and red carpet series. We love love how these gorgeous frocks are made in soft shades inspired by gowns from all over the world from so many cultures. Her designs involves varieties of cut from empire waist, to short sleeves to embellished straps.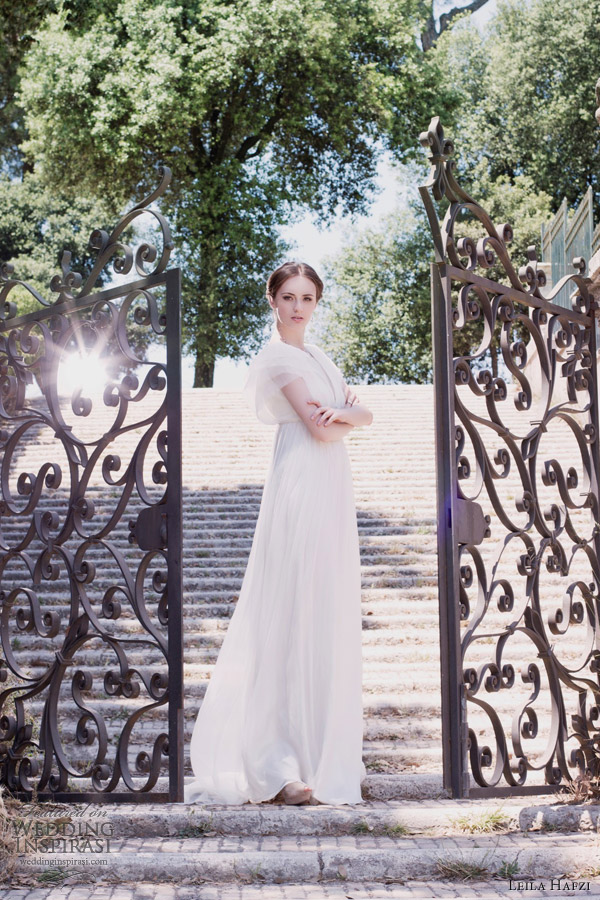 Above, Frida short sleeve empire waist gown; whereas below, Dana empire gown with layered short sleeves.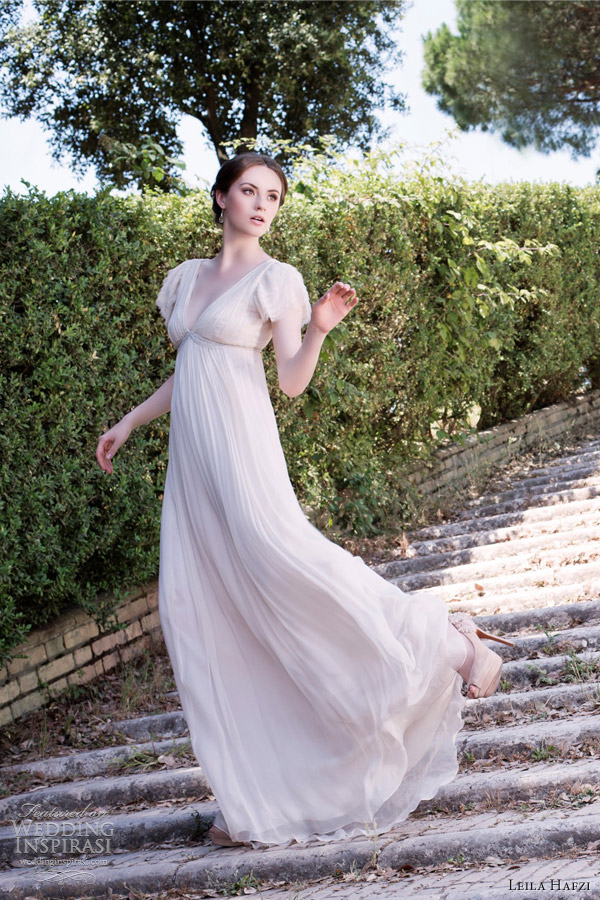 Amongst our personal fave: Aimee one-shoulder Grecian-style draped empire waist gown.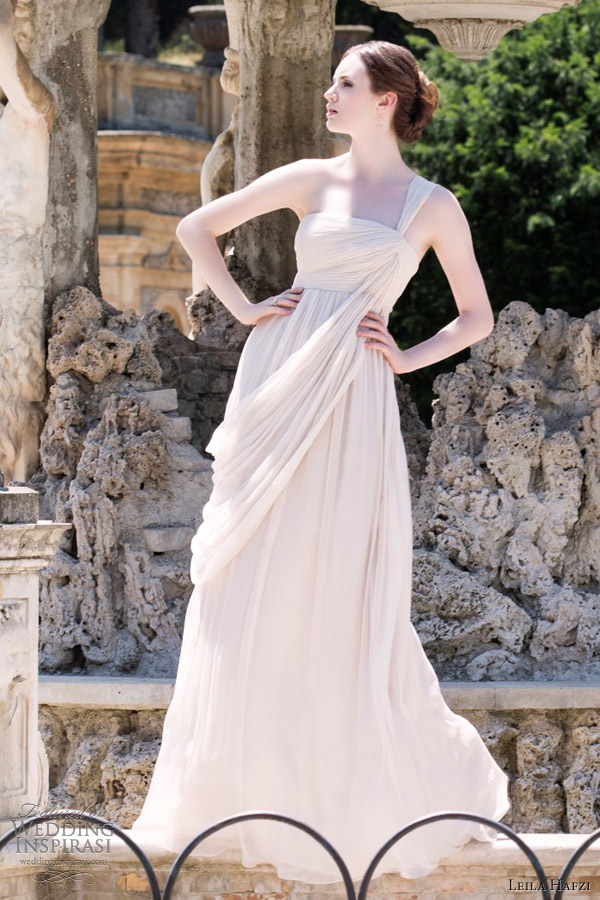 V neckline totally mesmerising! Victoria dress with deep V-neckline and short to long skirt.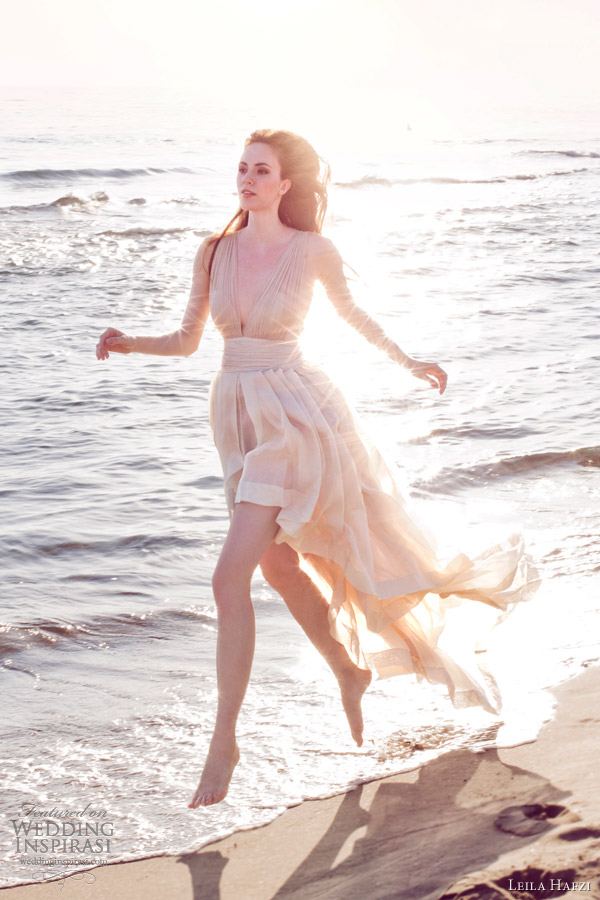 More gorgeous below: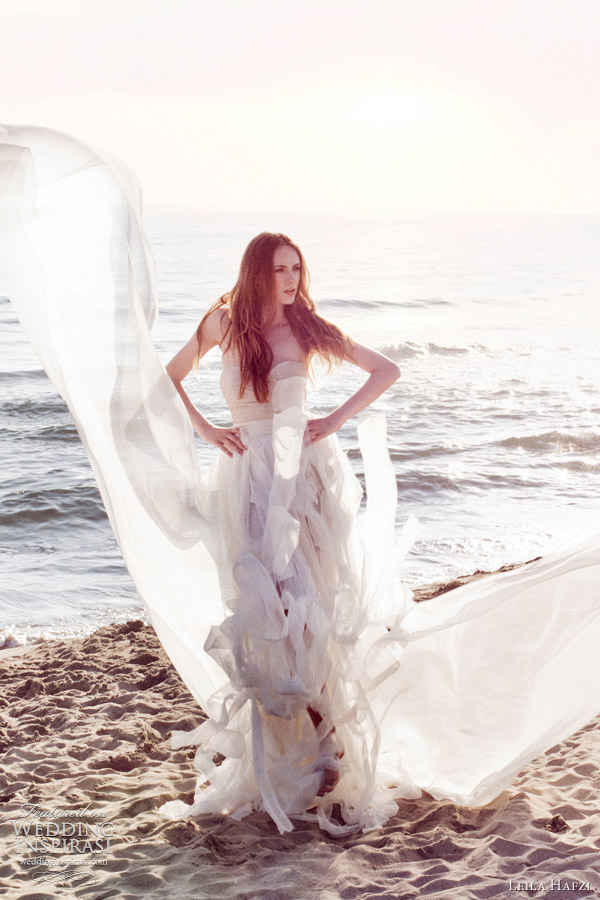 For this collection, Leila was more inspired by the Nepalese culture "The collection builds on the strings of prayer flags hanging across rooftops and above the streets of Kathmandu in Nepal:". Perfectly adorned by its sharp edges grow soft and ruffled, a look we simple adore in the wind and sun, which may be found throughout the collection in details of rough edge cut silks to compliment the overall femininity of the designs.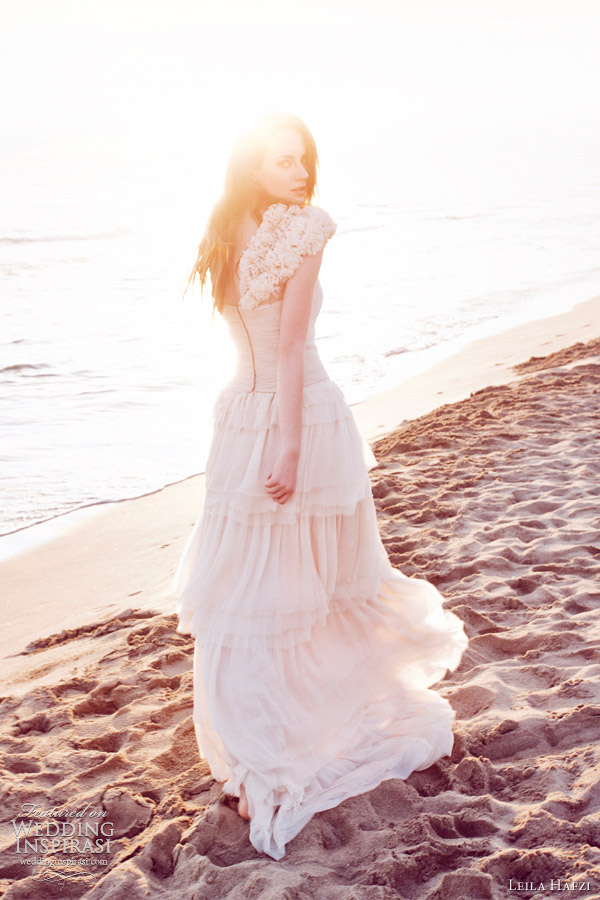 Above; Leila played with short to long hemline in this Maria strapless dres.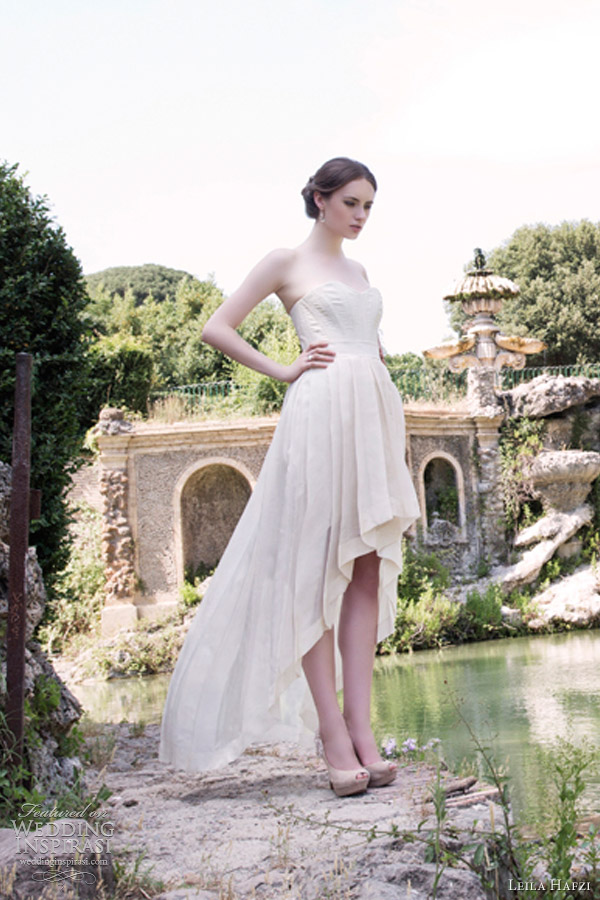 A Maria dress with Nina full length skirt. and below an Ana strapless gown.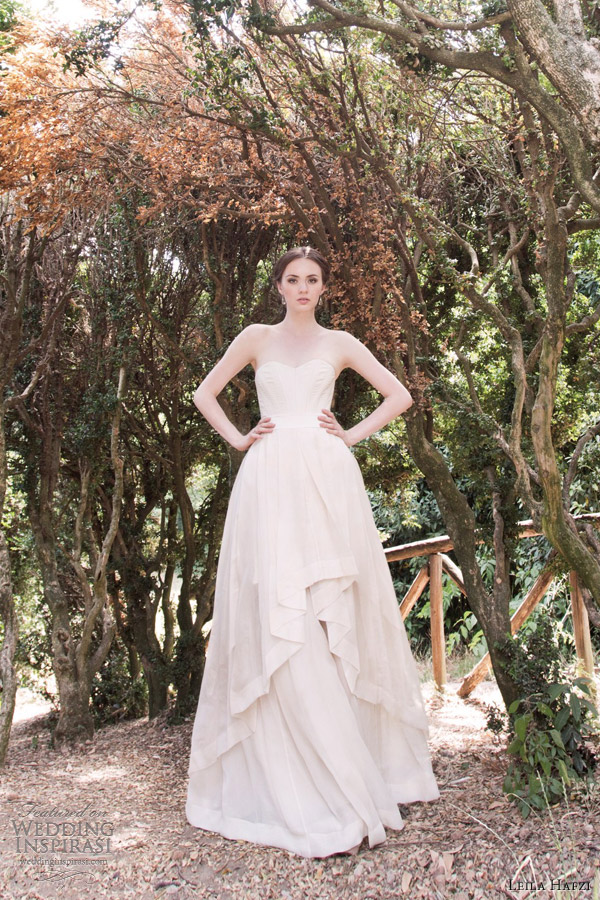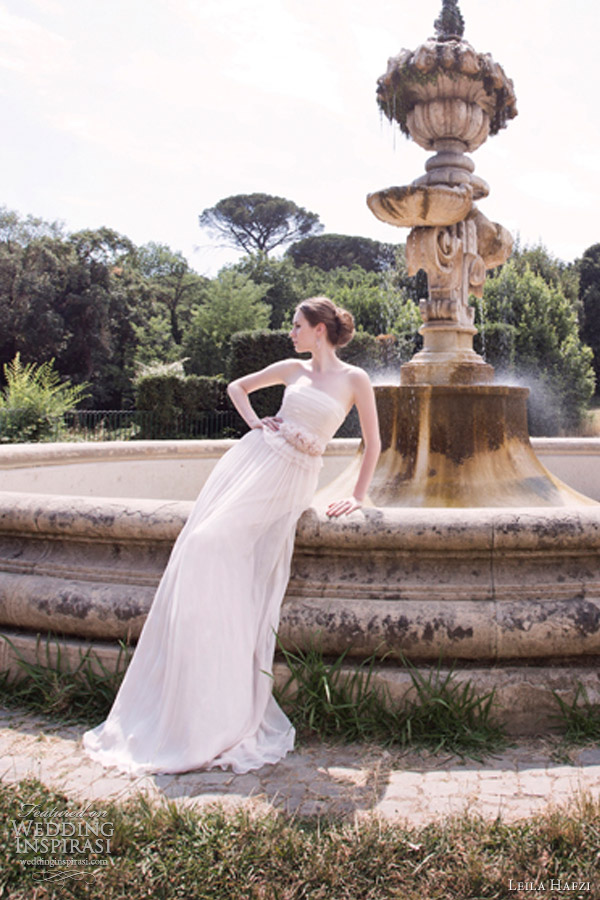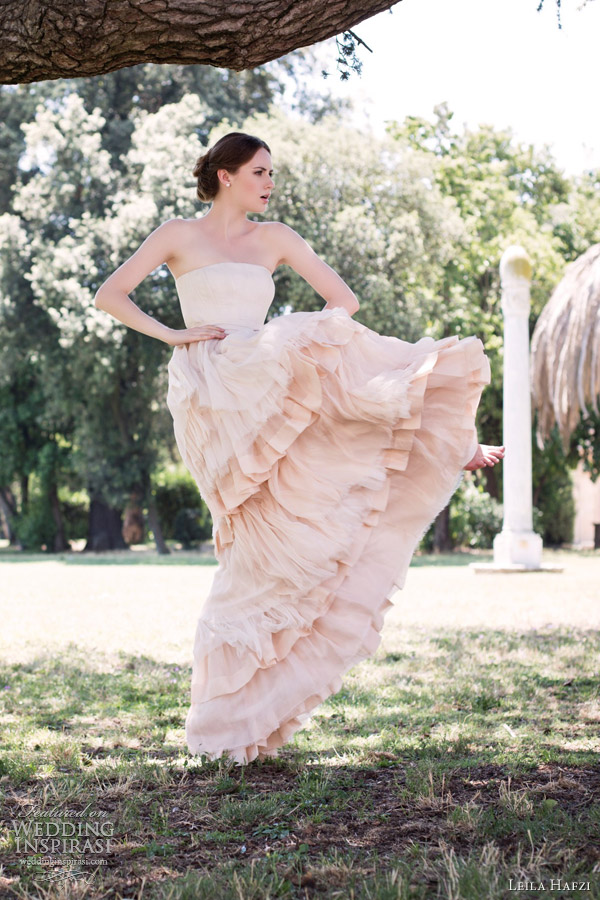 Above fllowery embellished straps in Nia draped gown.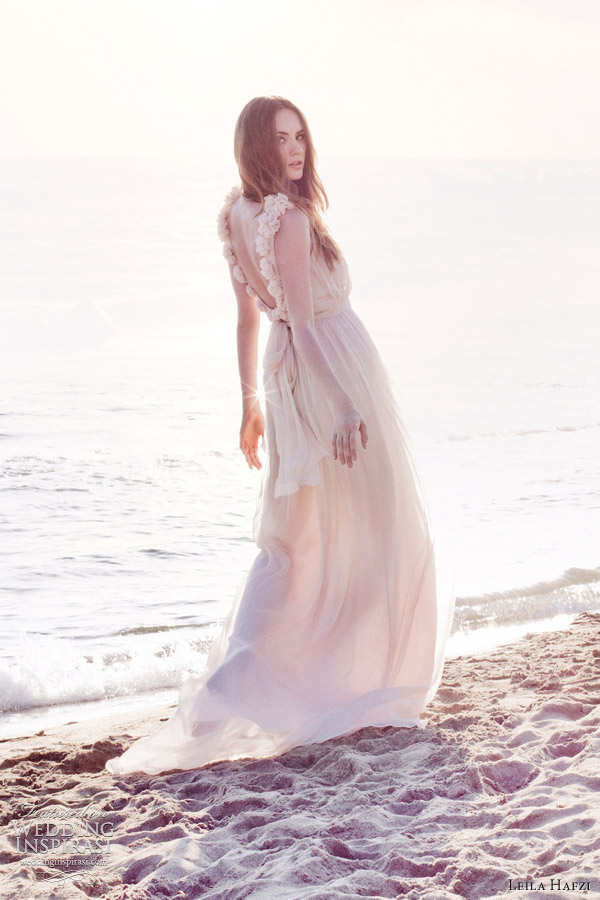 Credits : Moderated by Inspirasi SA source Photos by Marco Di Filippo Wedding Inspirasi via Leila Hafzi.