O
la!! Its a brand new year;; with brand new gorgeous to die for frocks!! Just for you fans out there..
Today's magnificent gowns we simply couldnt resist sharing from Rami Kadi Fall-Winter 2012-2013 couture collection. Wow.... We say Breathless they are! These brilliant designs are named "Au Bal Des Orchidees Noires" meaning filled with gowns with opulent details — you name it; hand embroidered crystals, laser-cut metal belts, filigrees that seemed dusted with gold and not forgetting the gorgeous flower-inspired draping. They're all simply gorgeous frocks we cant imagine!! Let's gets swooned up with the details shall we?
Above, long sleeve tulle gown with gold lace accents.Cant decide which is our fave! Below, embroidered tulle gown with cap sleeves, the other; a unique jacquard jacket with silk crepe georgette skirt and laser cut metal belt.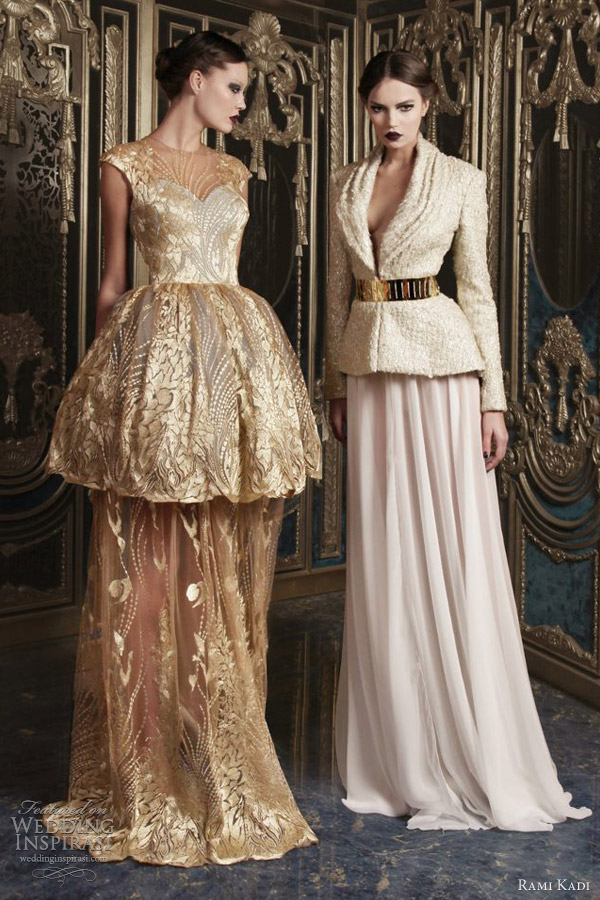 More detailed designs coming up!.. The dresses below are made by embroidered silk Lurex blend dress, velvet and jacquard dress, hand-embroidered shantung gown.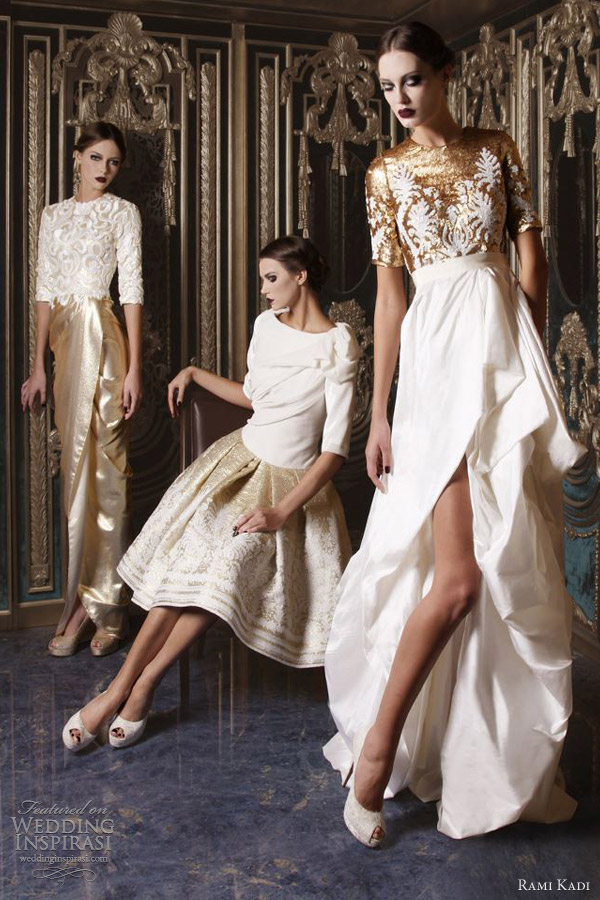 The frock below is my ultimate fave! A multi-colored silk gazar draped ball gown. Im all goosebumps here..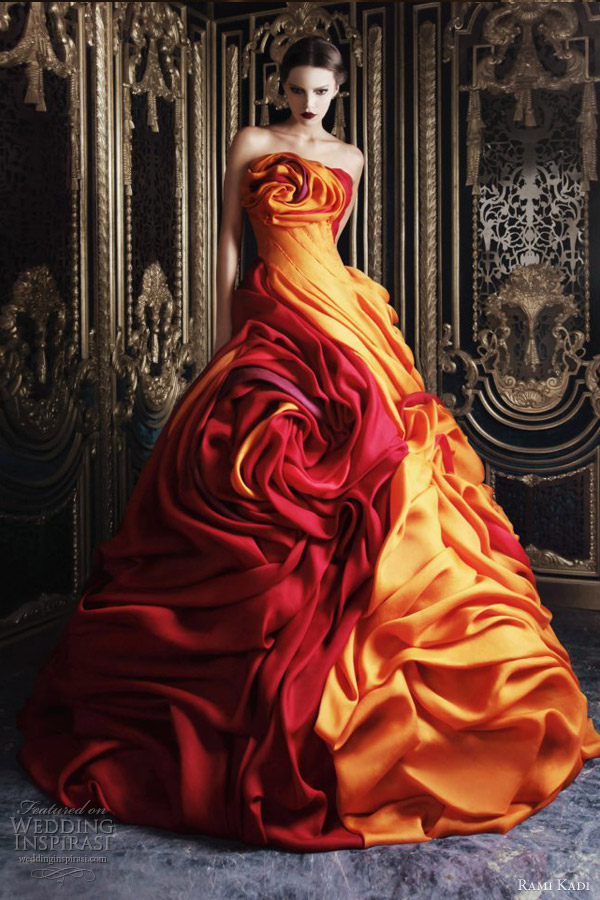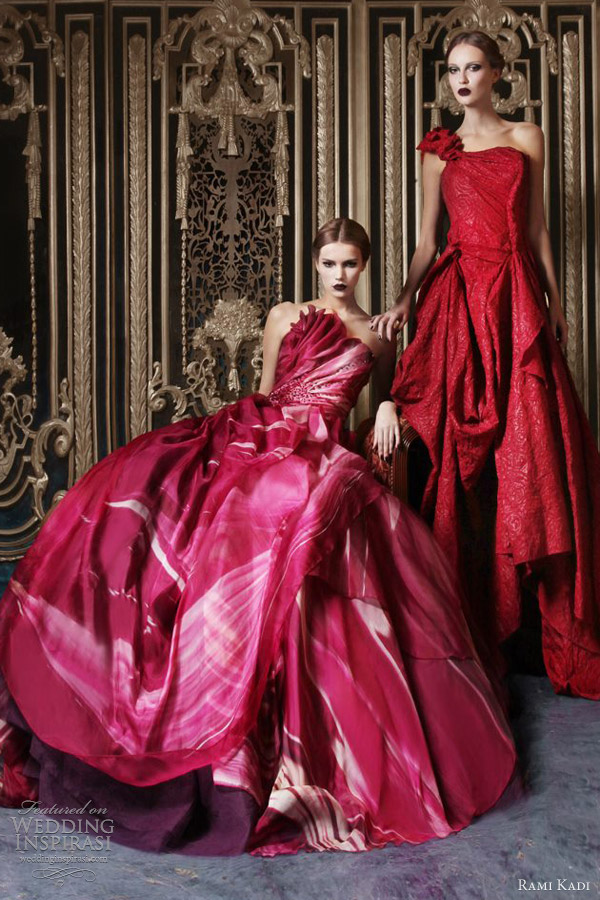 Colored gowns seems to be a setting trend in the wedding biz isnt it? Above, 2 tone rose colored draped silk organza gown with Swarovski stones and next a red draped brocade gown; Another sexy red below, draped silk jacquard gowns.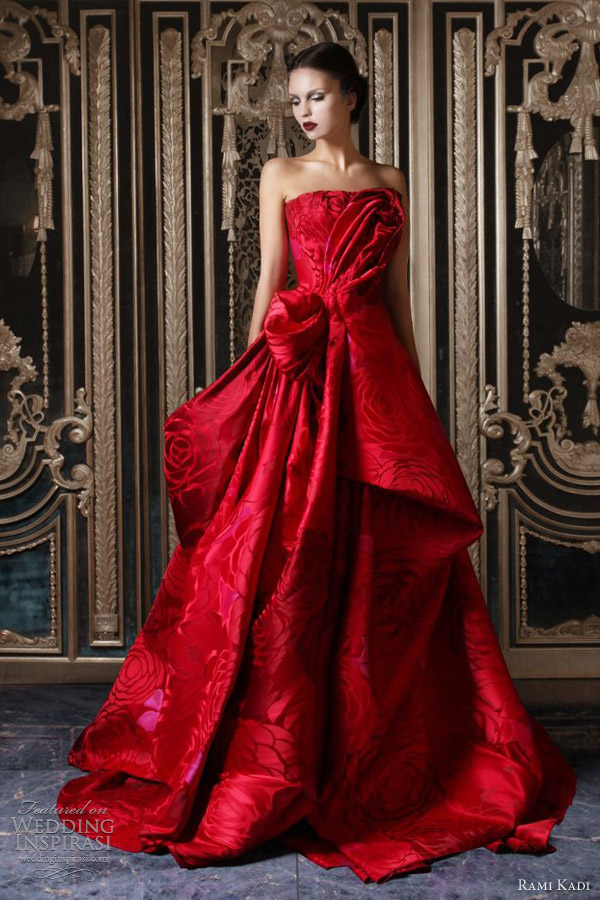 Organza seems to make headlines for this collection. Colored in red orange or purple Draped silk organza gown with off-shoulder sleeves and strapless draped silk organza gown with Swarovski stones.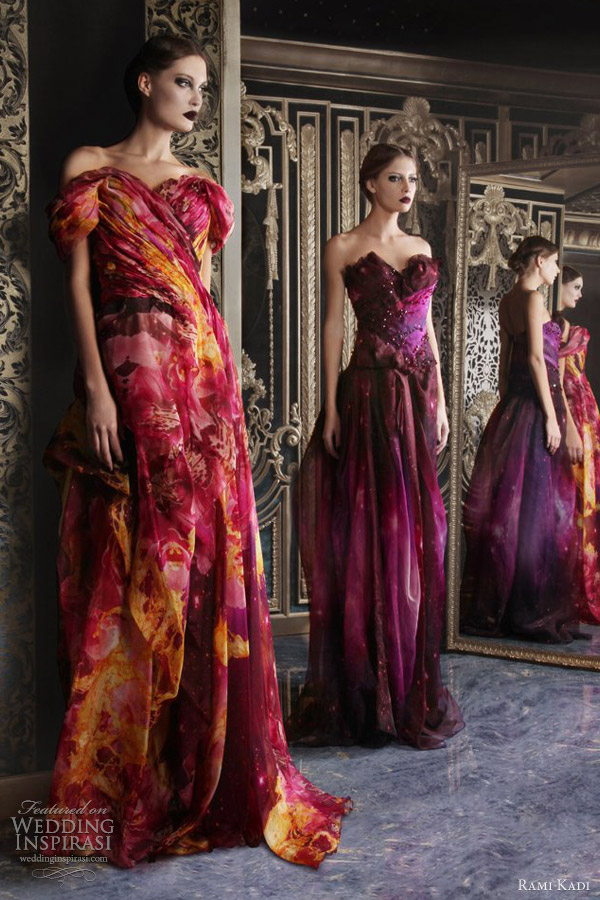 Are you a bling fan? Here's one sleeveless hand-embroidered Swarovski tulle gown. and the other gown below in red-magenta strapless gown with hand-embroidered bodice.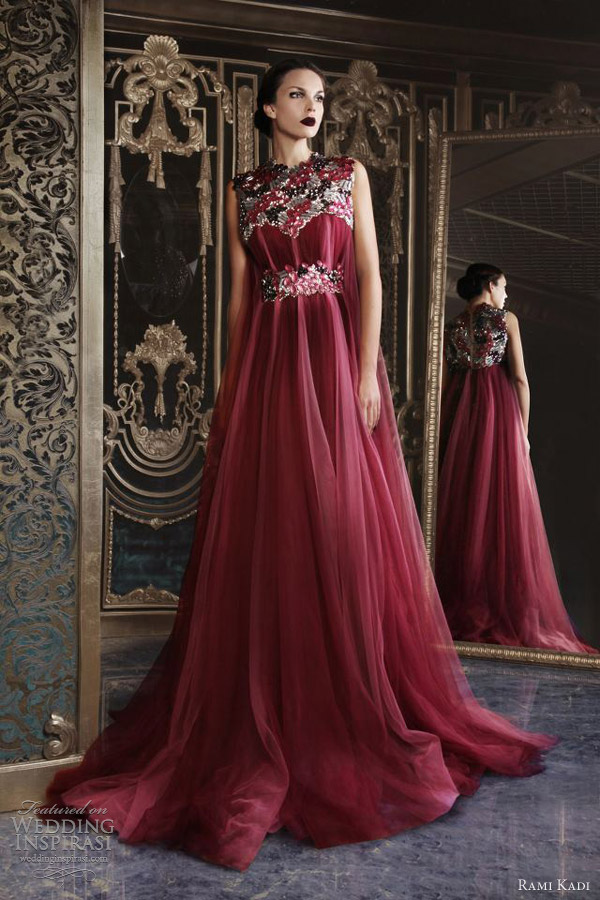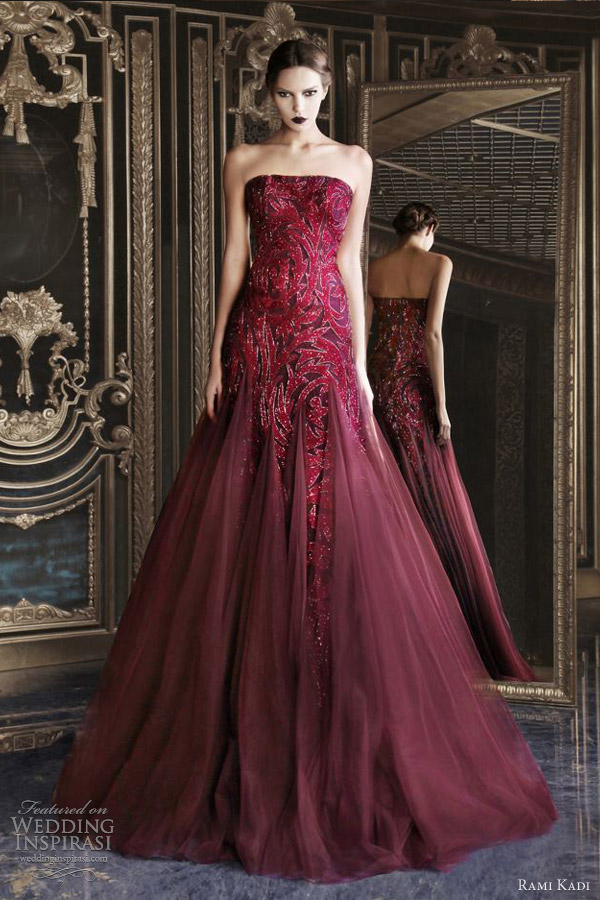 Who says black is NOT? Black seems to be the new white for weddings too. We just love this gorgeous black hand-embroidered lace dresses with sleeves. Totally mesmerizing!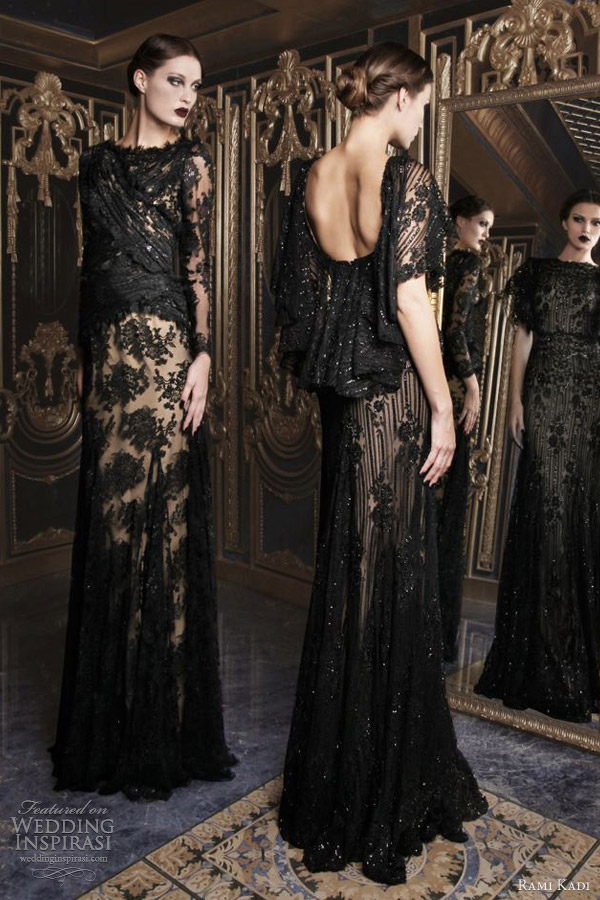 More gorgeous below..Long sleeve lace royal blue dress wit laser-cut metal belt and black draped silk jacquard gown with python-metal belt.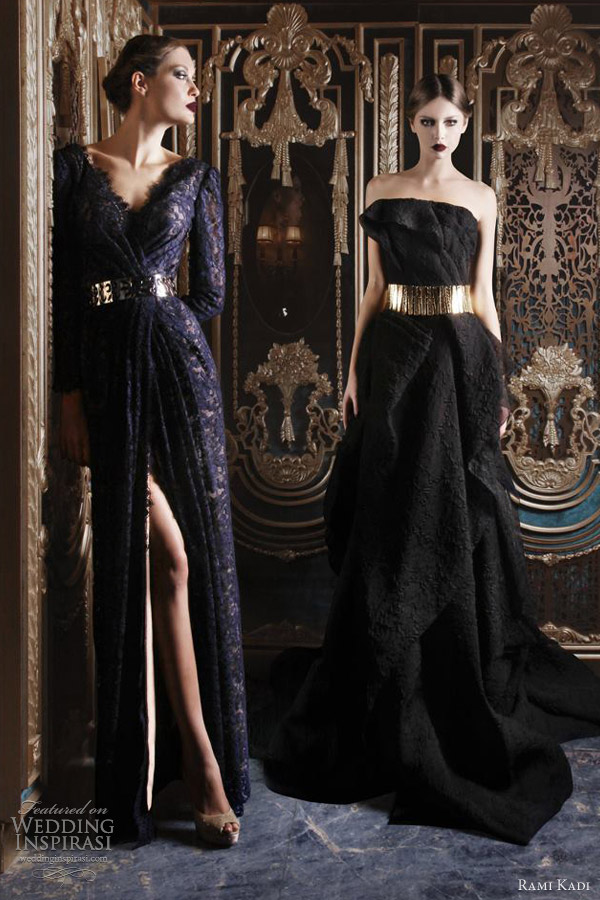 Tweed-a-licious! Here's one half sleeve hand-embroidered top with tweed skirt.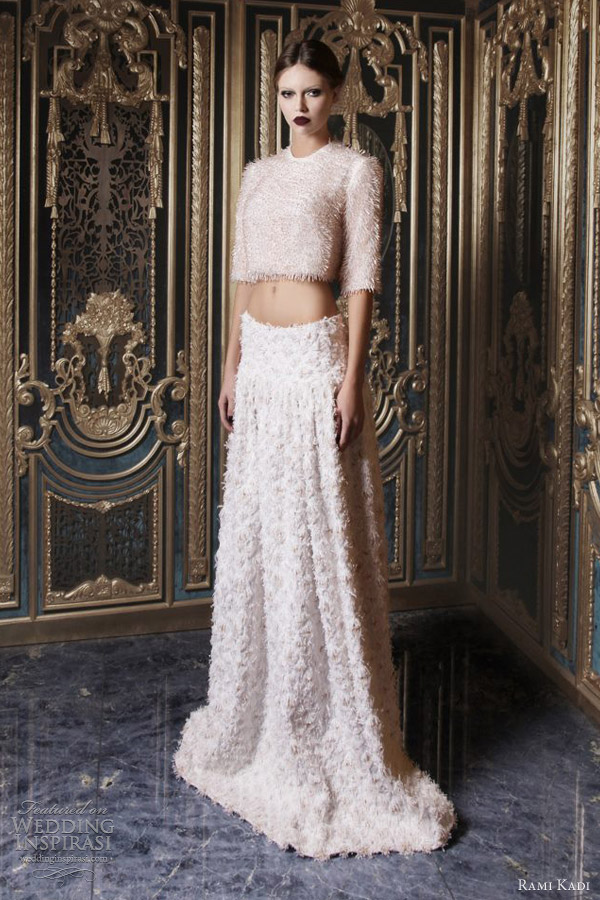 Another one of our favorites - a gold/green silk organza Lurex blend draped ball gown.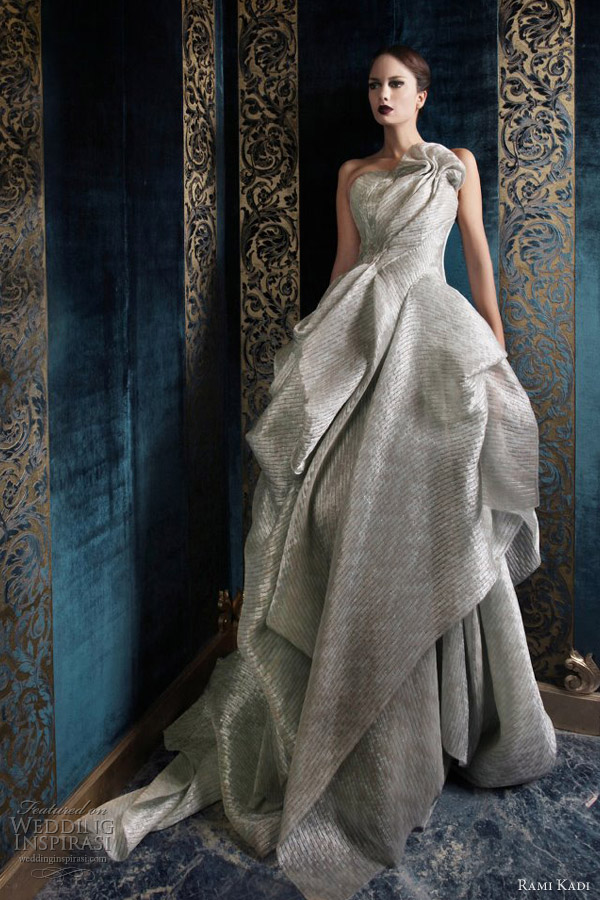 Blacks wears best! We looove tafettas too!.. This one is one draped silk taffeta one-shoulder gown with hand-embroidered belt. And the gown below goes for perfection for an elegant night - A black tulle ball gown with hand-embroidered gold bodice.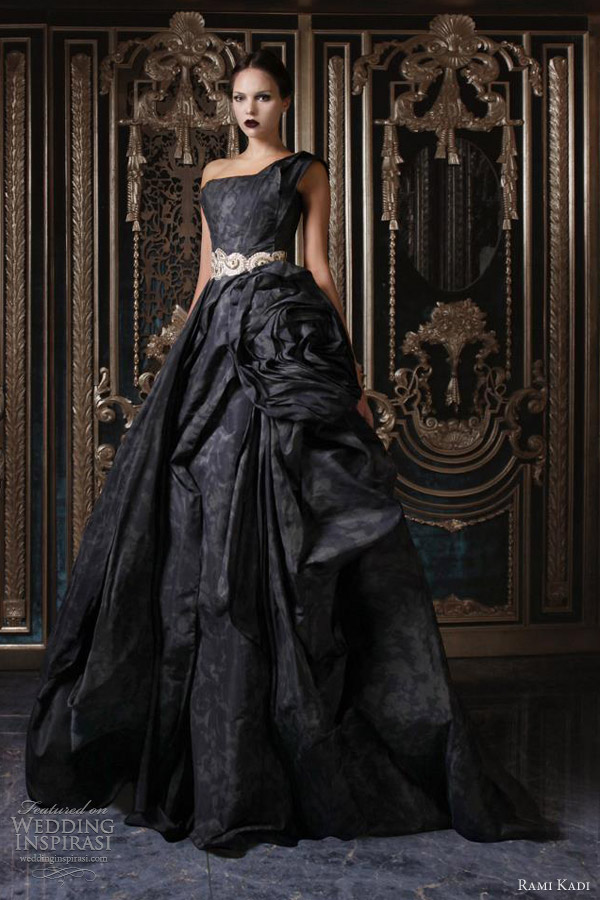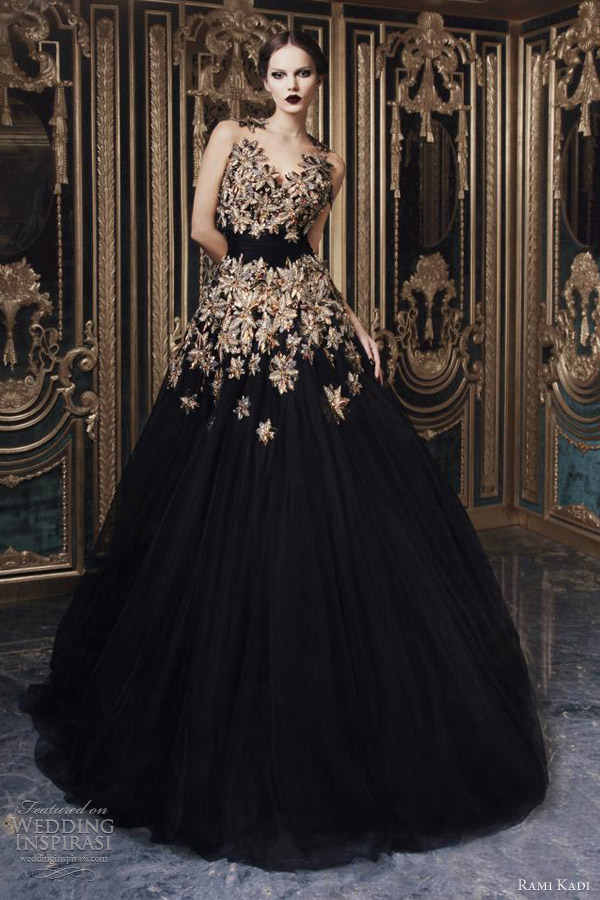 Royal blue makes its sophisticated too... here's one blue long sleeve gown in shantung and guipure.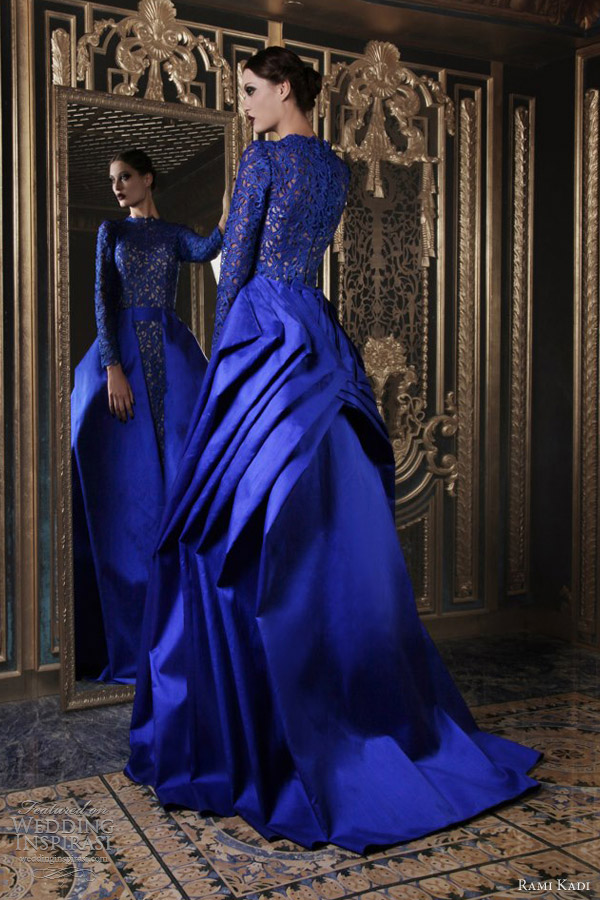 Absolutely breathtaking..... sigh.. makes me wanna scroll em up all over again. :)
Credits: Moderated by Inspirasi SA :: Photos by Odette Kahwaji. Source :: Rami Kadi. via Wedding Inspirasi.