S
uper Stunning & glamorous!! We just cant stop drooling over these petty pretty plethora of pastel hued gowns from the famous designer Abed Mahfouz Fall/Winter 2012-2013 couture collection. A truly & elegant of brilliance, they're all perfectly adorned with delicate feminine details... From gossamer gowns in ivory, pink and peach, each of em' has their own unique identity, symbolizing a different kind ofs ophistication. Above, sleeveless V-neckline wedding dress; below, stunning mermaid gown with sheer long sleeves.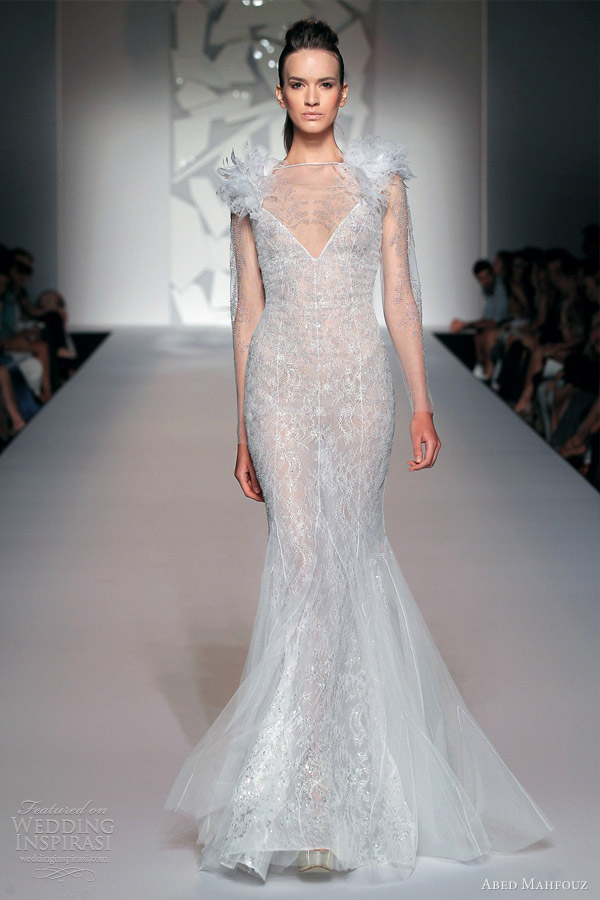 Below, pale peach gown with illusion long sleeves adorned with rhinestones. The following frock, a bridal-worthy execution a magnificent ethereal layers with laser cut floral shoulders.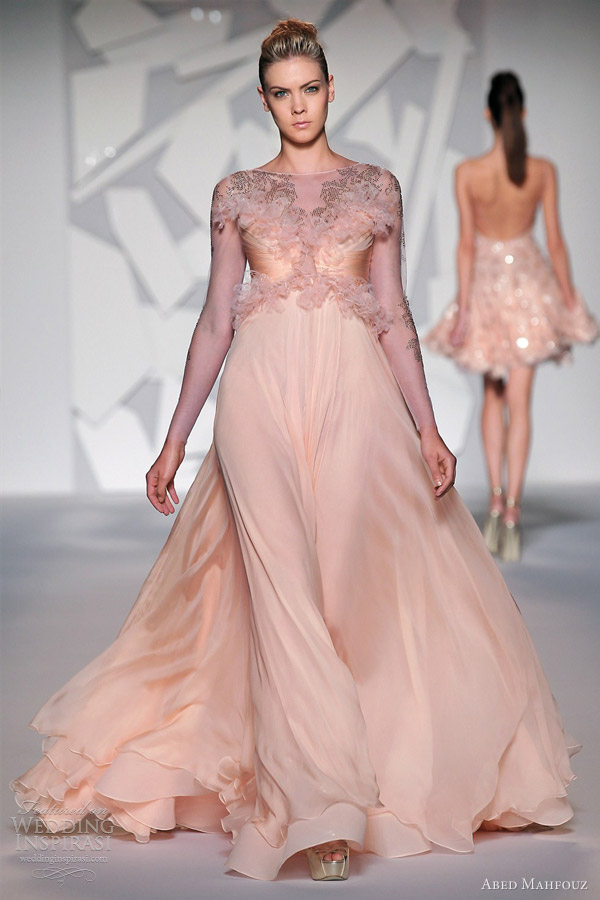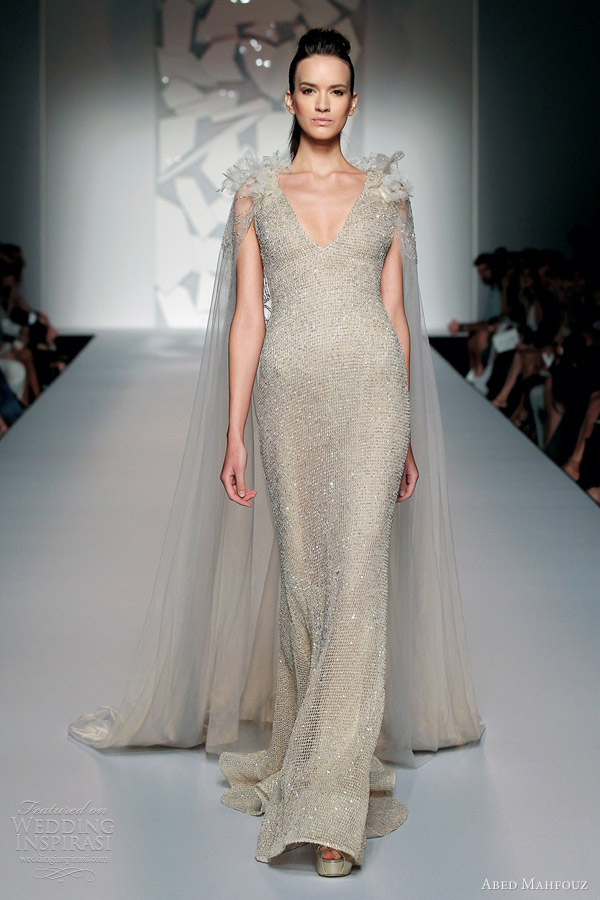 The gown below, a long sleeve with petal trimmed V-neckline; bring out more a demure look. The following sleeveless mermaid with surplice neckline is another brilliance.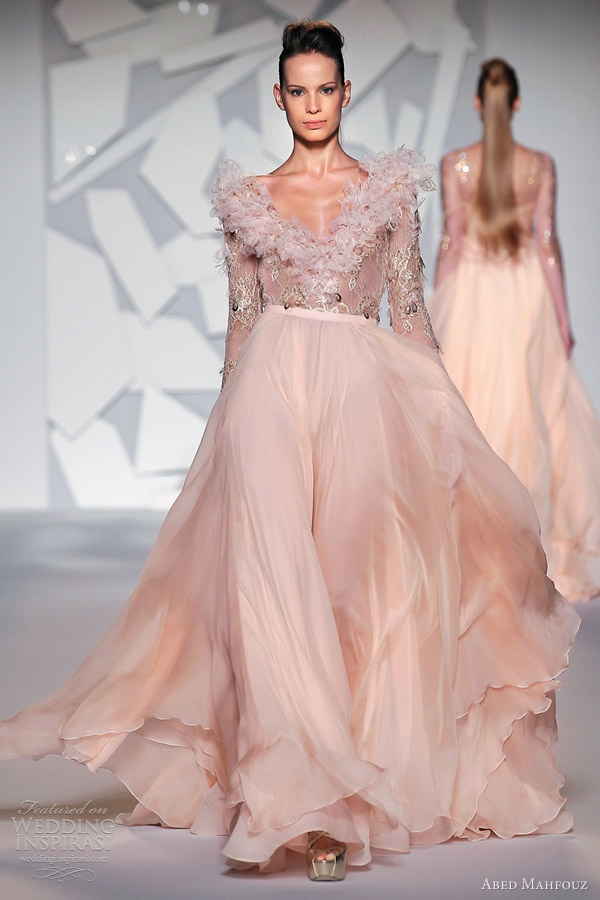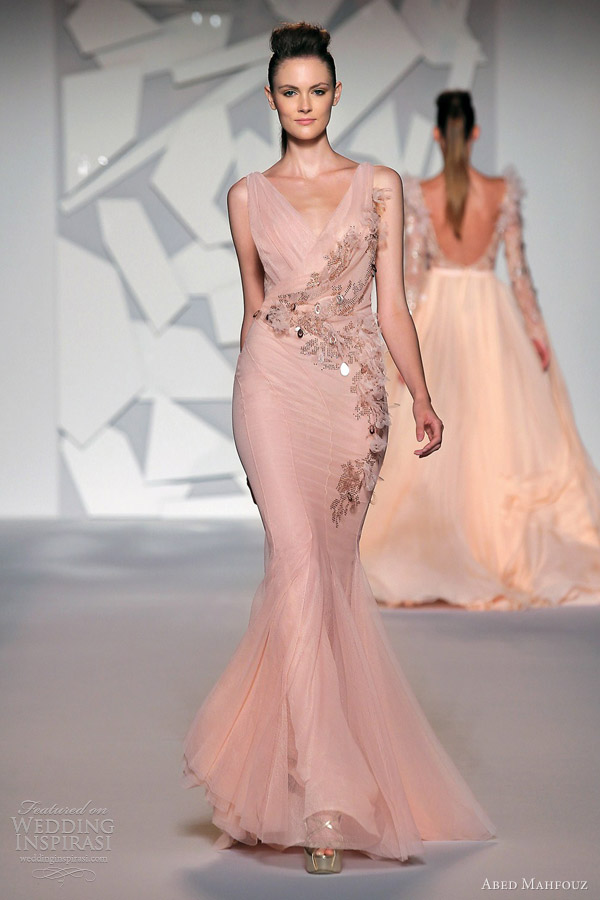 Peplum gone wild - with Sleeveless pink peplum sheath gown with sheer overlay. Next, Lavender gray gown with peekaboo detail at the bodice.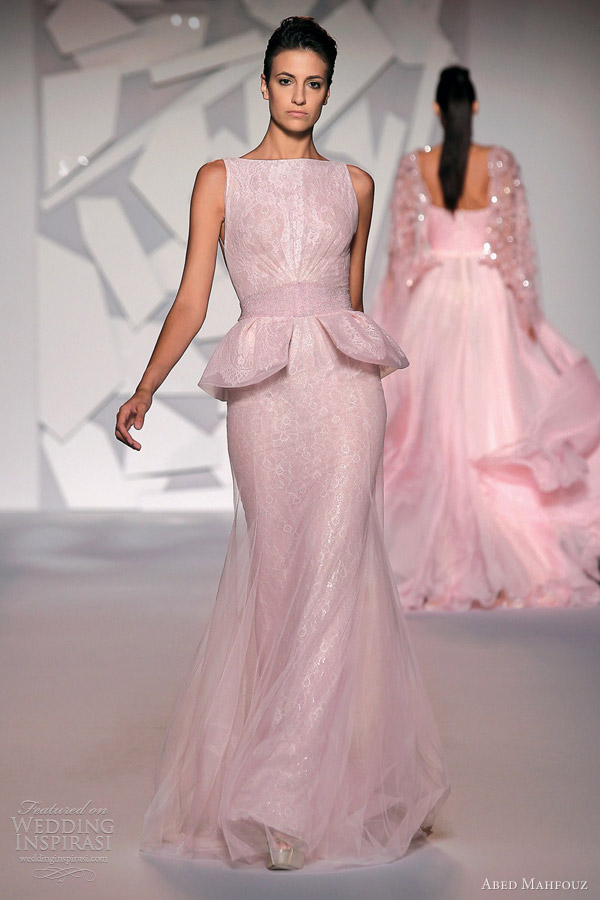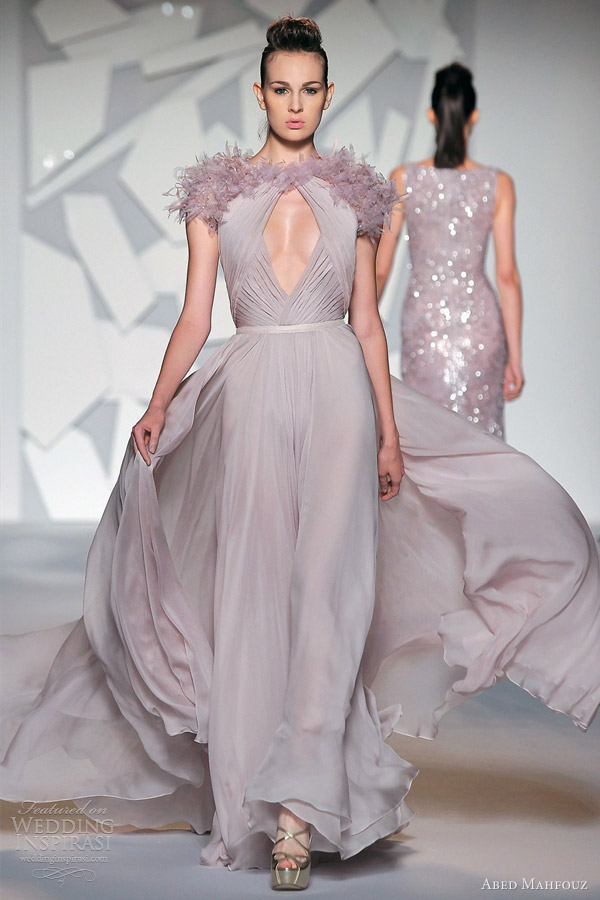 Another sophisticated lavender is a mermaid gown with deep cowl neck. The following frocks are more from lavender-ish, thistle toned hues - sleeveless sheath gowns with different necklines.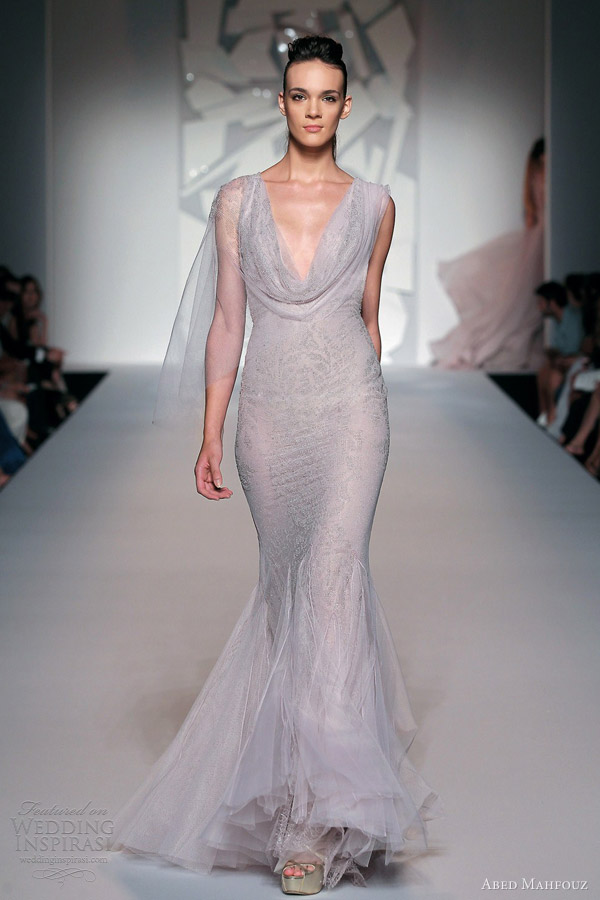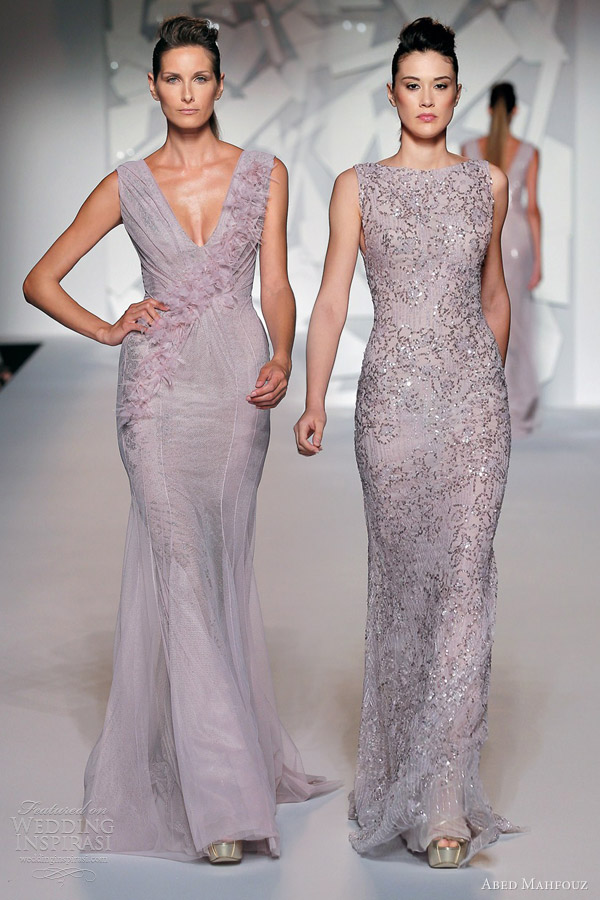 This one, a cheeky bridesmaid of Sleeveless short pink dress with bateau neckline.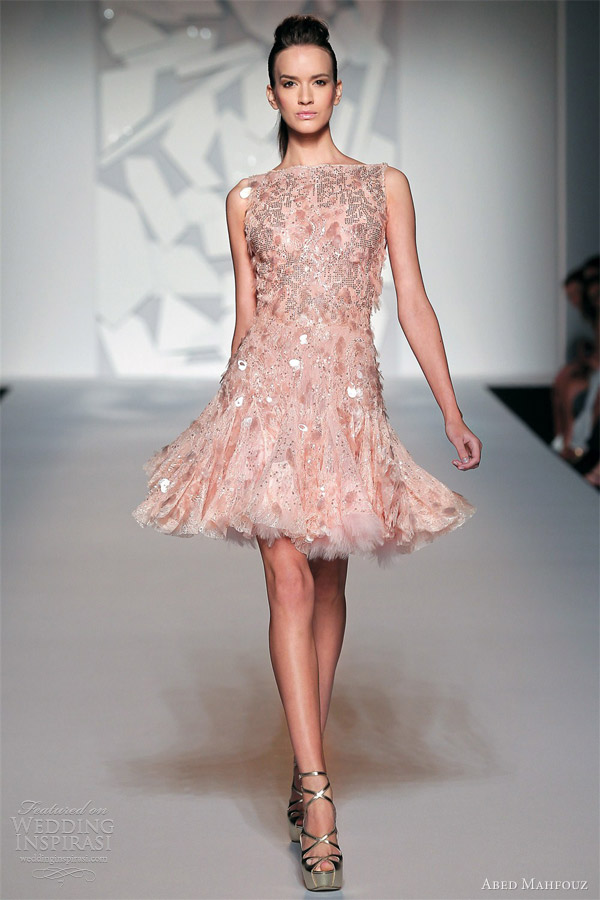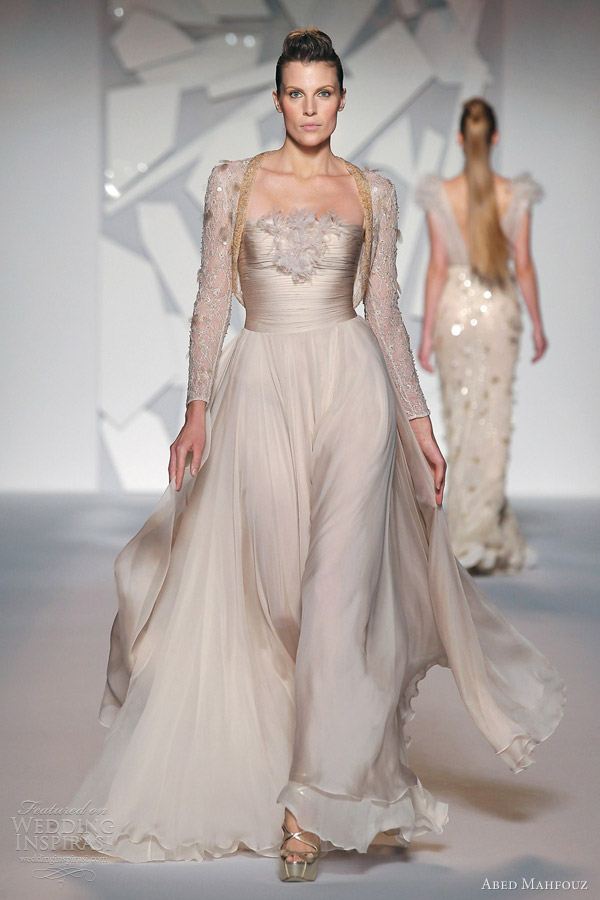 Above, a beautiful mettalic strapless champagne gown. Works wonders with pleated bodice and long sleeve shrug; Below gown, a one of a kind oatmeal sheath gown with gathered straps.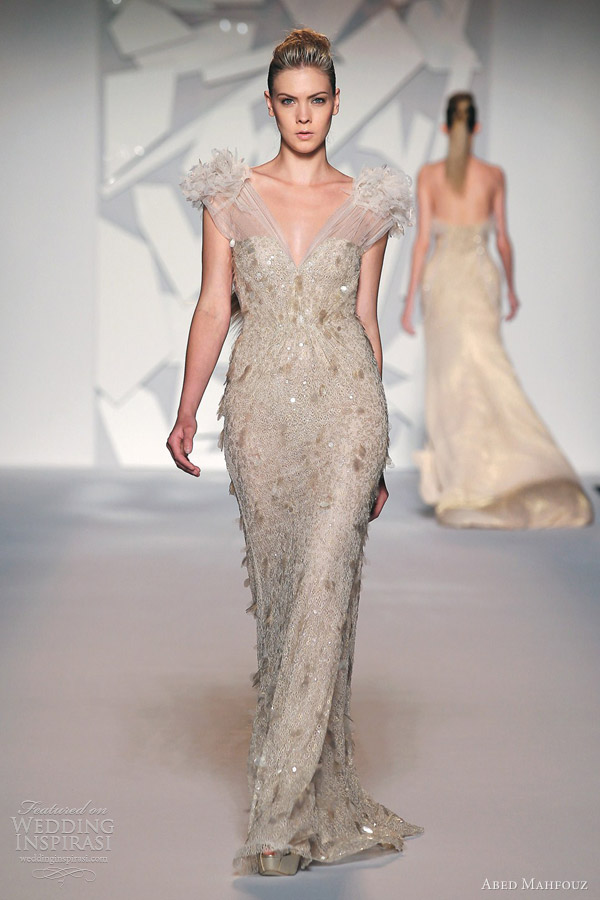 More capes coming up.. Ethereal cape + strapless gown in one go.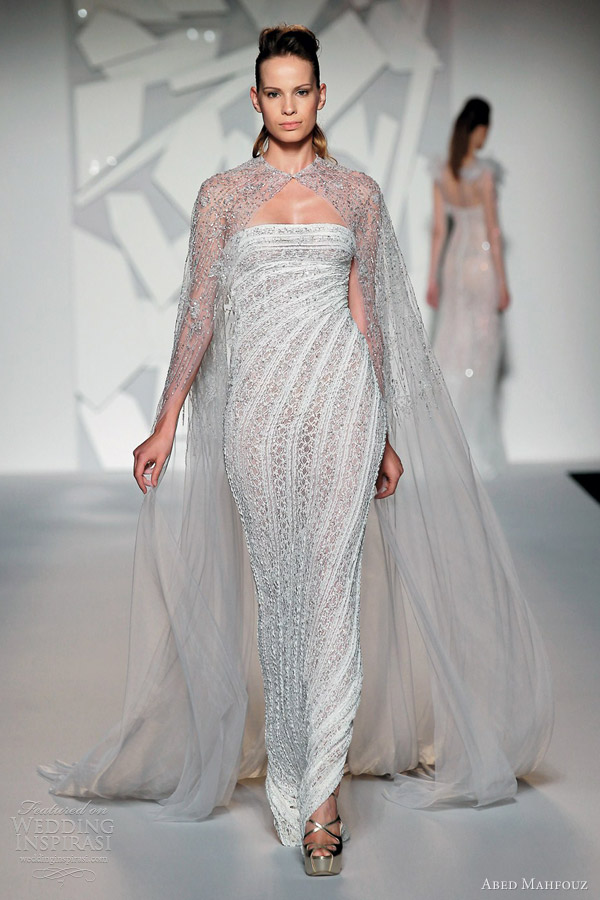 Slits still makes its mark; a Sleeveless floral print gown with thigh high slit. Below, these dresses with multicolor sequins application, creating an iridescent gorgeous colored effect. Super awesome!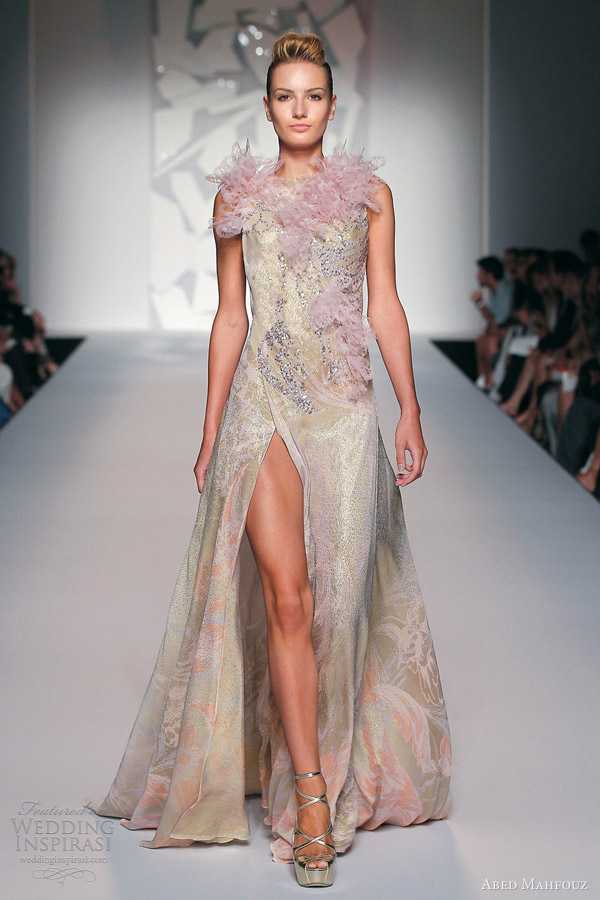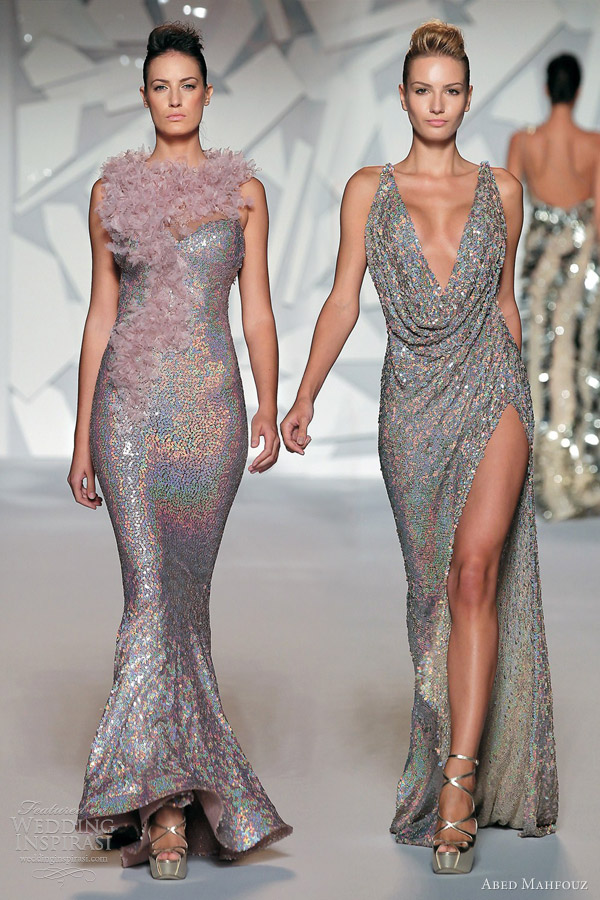 One of our favorites from the collection — a stunning strapless print dress in shimmery green.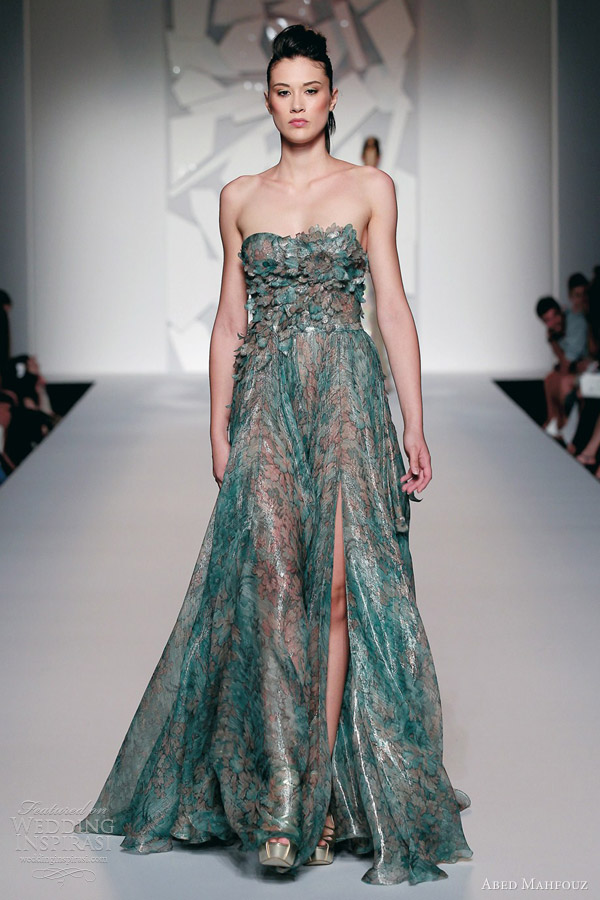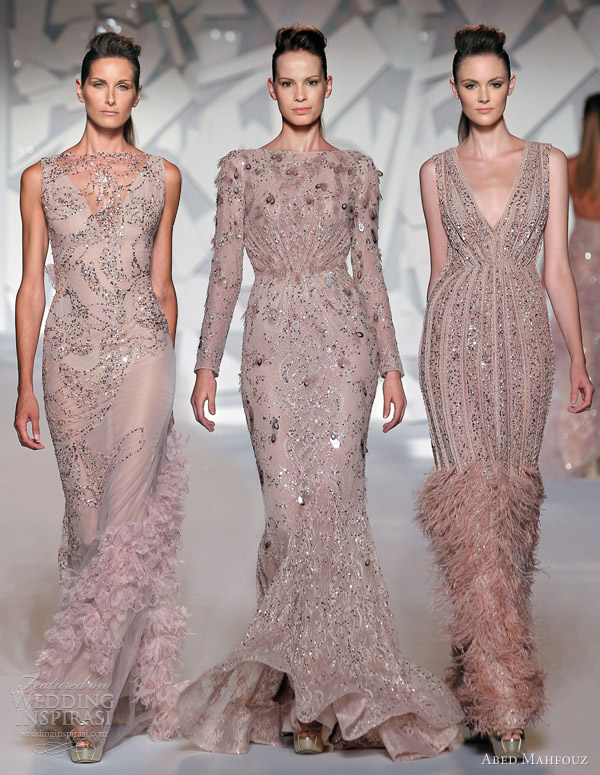 Credits: Moderated by Inspirasi SA; souce Wedding Inspirasi via Abed Mahfouz.