H

ello loves!!
What are you brides upto?
Looking for an elegant yet super stunning dress?

We're in the mood for Stunning gowns today... Today we got you these glamourous wedding dresses from A
lberta Ferretti Forever 2013 bridal collection. They're super stunning and quite fashionable. These Collection was shot in San Paolo Converso in Milan by Pierpaolo Ferrari, which features Italian model actress Asia Argento. Super gorgeous right?? Who doesnt love a lil bit of art & history all mixed with loveliest frocks!! Sigh.. such a beautiful view! Above and below, Perla tulle sleeveless ball gown with macramé details on the bustier top and skirt.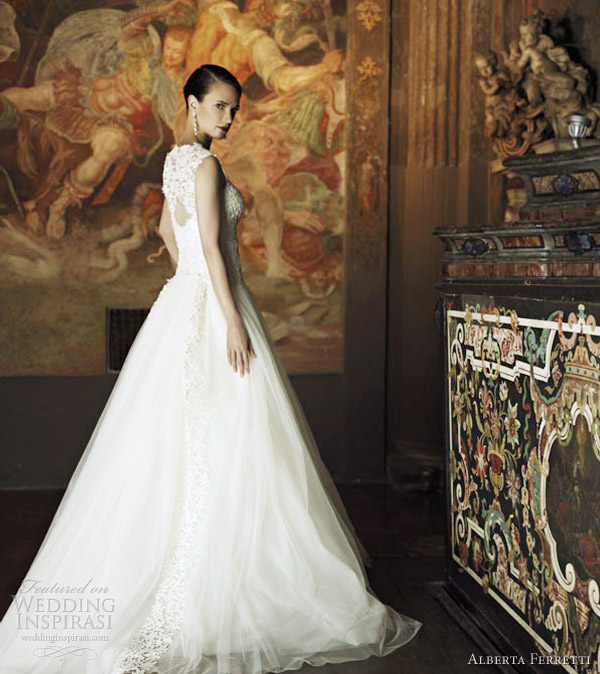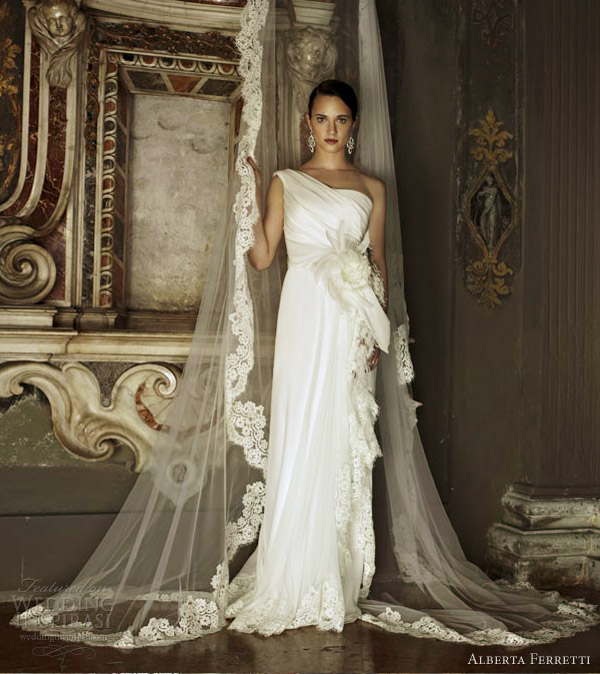 Below, Magnolia gown featuring embroidered top and chiffon shoulder straps. This gorgeous dress is accented with a delicate belt adorned with stones and crystals and ruffle flounces skirt in tulle and organza. We love love the tulle skirt!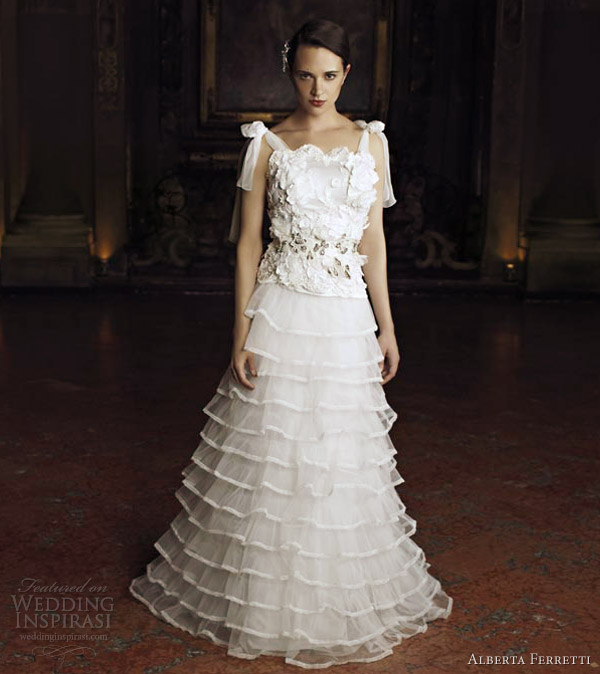 Below, another eye catching gown; Vaniglia strapless bustier ball gown with layered skirt in lace and tulle.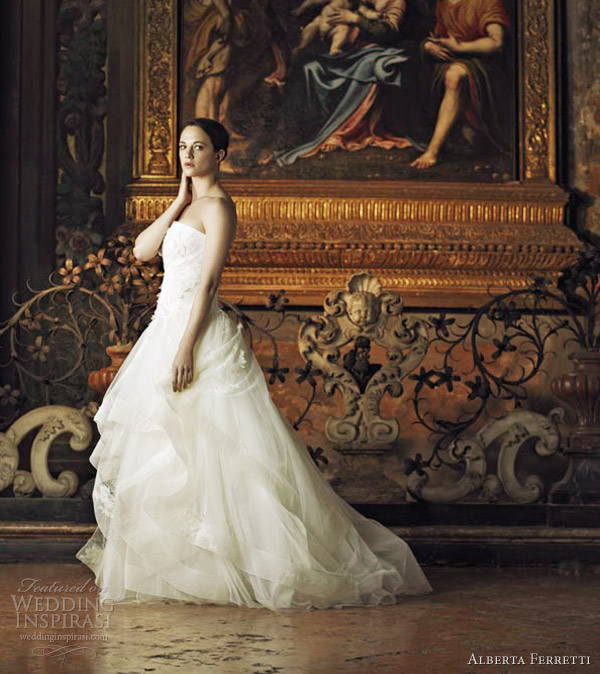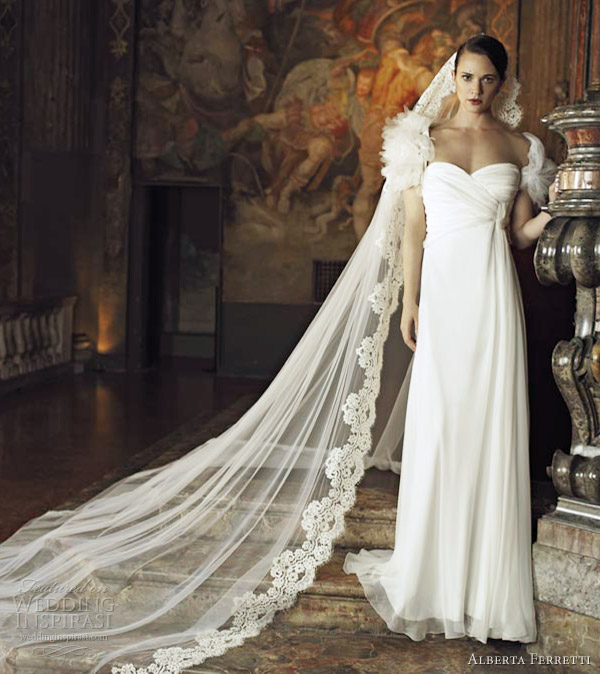 Empire waist gowns has never left the fashion aisle. Above, empire waist with ruched bodice; below, a strapless Colomba gown with draped bodice.
Shoulder details has been more popular than ever! Ghiaccio cowl neck silk dress with tulle detail on the shoulder.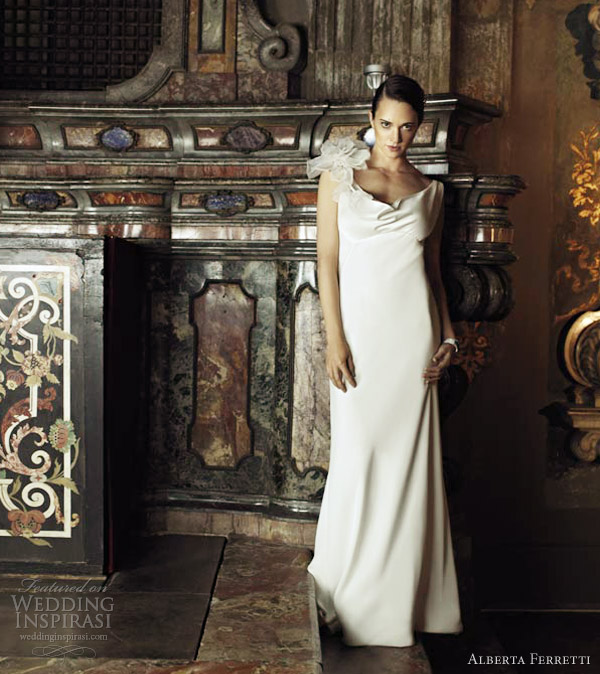 Below, Sleeveless gown with illusion bodice.