O

hlalala!! Hello you lovelies! Vintage Weekends are back with gorgeous godiva-like frocks for you retro lovers out there! You may have seen some of the beautiful gowns from BHLDN

collection, today we want to bring you more of these

elegant wedding dresses from Catherine Deane's bridal collection. Soft and flowy- Catherine Dean designs perfected the romance theme with their vintagely inspired classic textile. Click below to see more!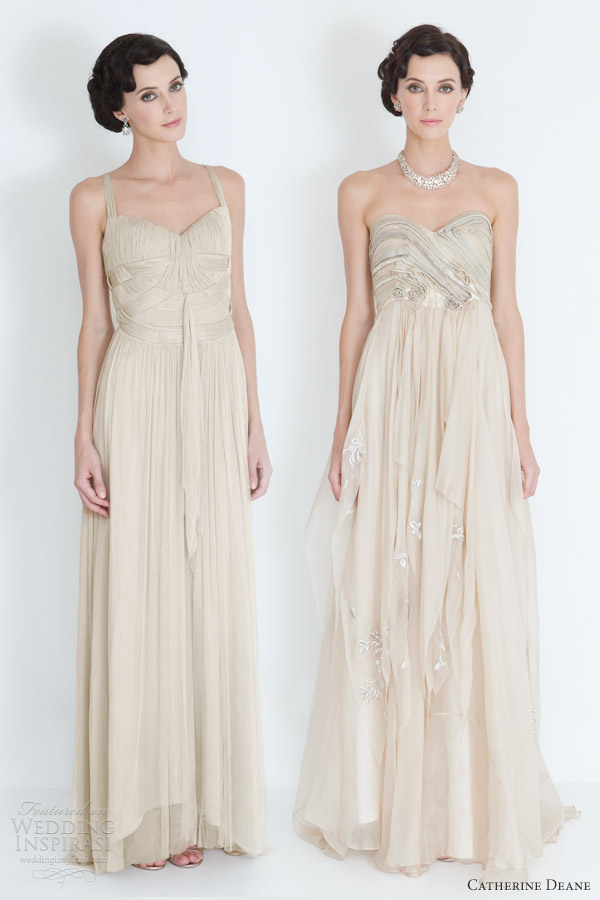 Catherine Dean's Bridal Collection is like a vintage in an everlasting Spring! Inspired by gowns from 1930-40s, it mostly
features antique textile inspired embroidery engineered onto panels of Italian cotton tulle.
Caitlin above is one perfect example! And w
e loooove these non-white Champagne gowns — Eldora panelled bodice gown in finely gathered French silk tulle with cross back straps. Another gorgeous, Gisele strapless gown with bodice of strips of silk organza, peterham ribbon and metal beading and embroidered layered silk organza skirt.
One fabulous thing about these
Godiva gowns, it deatures metallic French guipure lace appliques, finely gathered French silk tulle with sheer tulle straps; Francis gown in French silk tulle, gathered at the waist with a tie belt, neckline embroidered with pearl and pale silver metal beads. Oooohhh we're feeling so French todayyy!!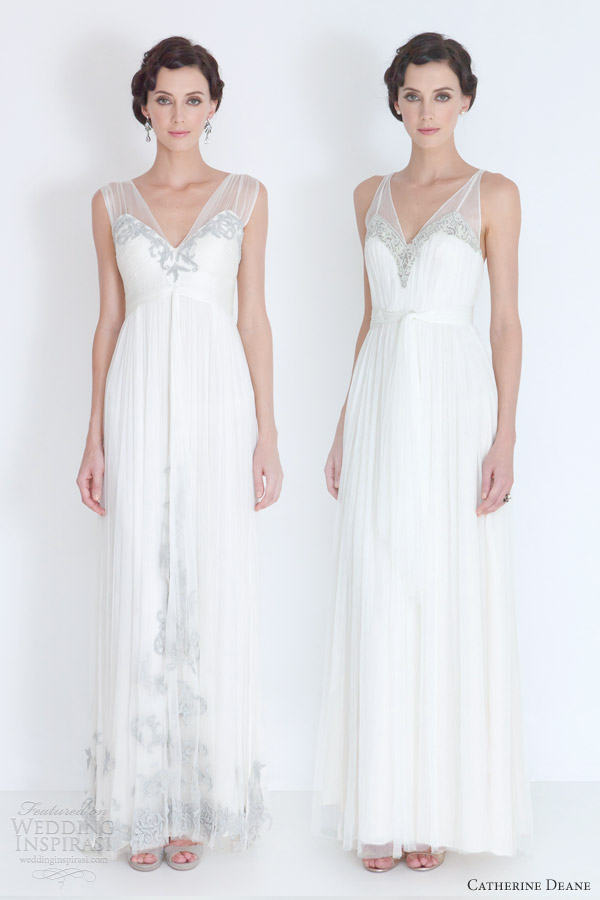 OOOOooo we soo loooove how French meets vintage; creating a stunning Lia antique French lace inspired embroidered silk tulle wedding dress with long sleeves.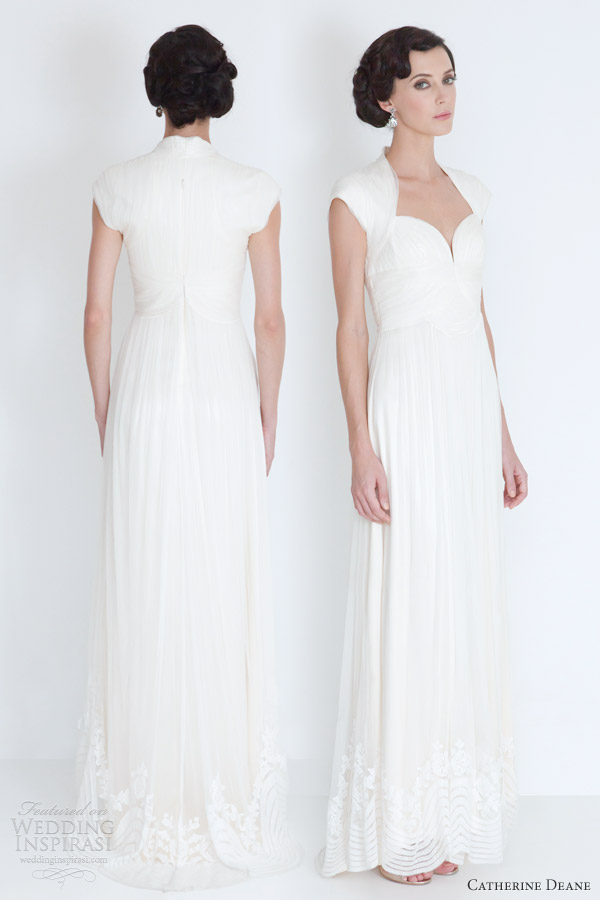 On the other hand, cap sleeves are back! With above, Elana cap sleeve gown with paneled French silk tulle bodice with embroidered hemline and back train. More below, gowns with straps — Dasha and Cristina, in French silk tulle.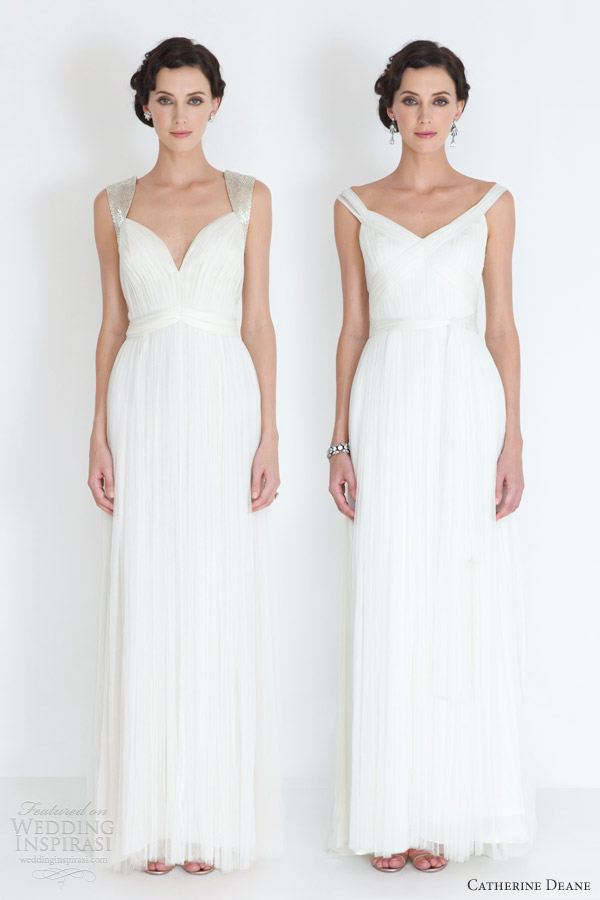 Another featured in
BHLDN Spring 2012 collection, 'Lita'; Leticia featuring embroidered flower branches on the illusion neckline. Beautiful!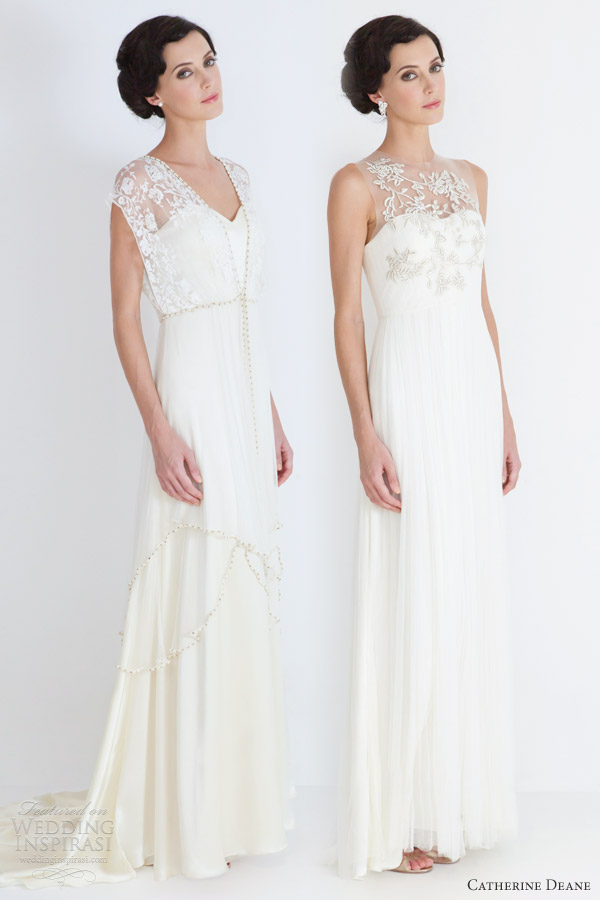 With more and more gorgeous designs from french silk, another gown; C
ollette gathered French silk tulle gown with hand embroidered metal wire and glass diamante neck panel, Denise; a halter neck dress in gathered French silk tulle with engineered embroidery inspired by Parisian antique lace.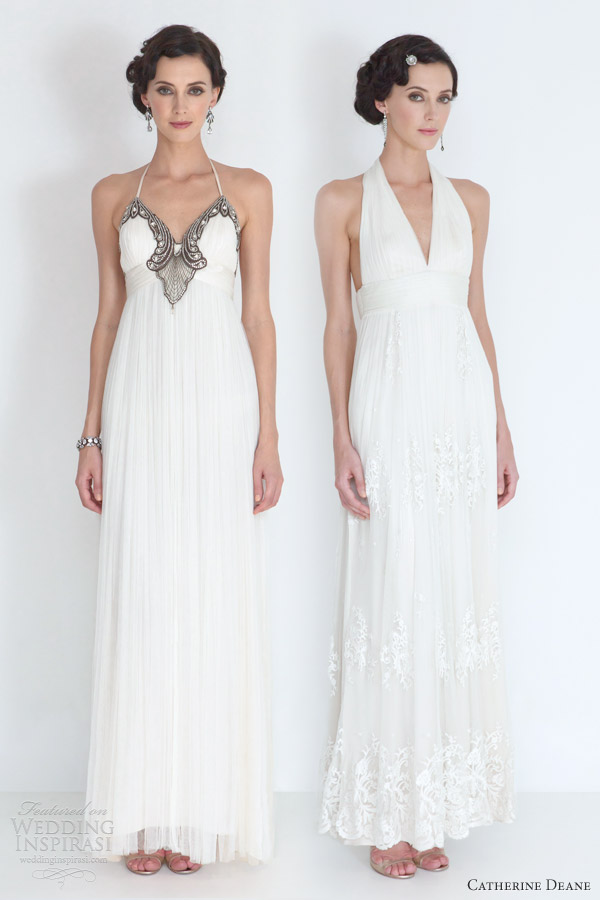 Below, Katy one-shoulder gown featuring silk tulle bodice smocked and gathered into an asymmetrical panel with embroidered lace applique detailing; Krissie gathered silk tulle gown feturing bodice with cracked panel detailing revealing silk satin bodice underneath.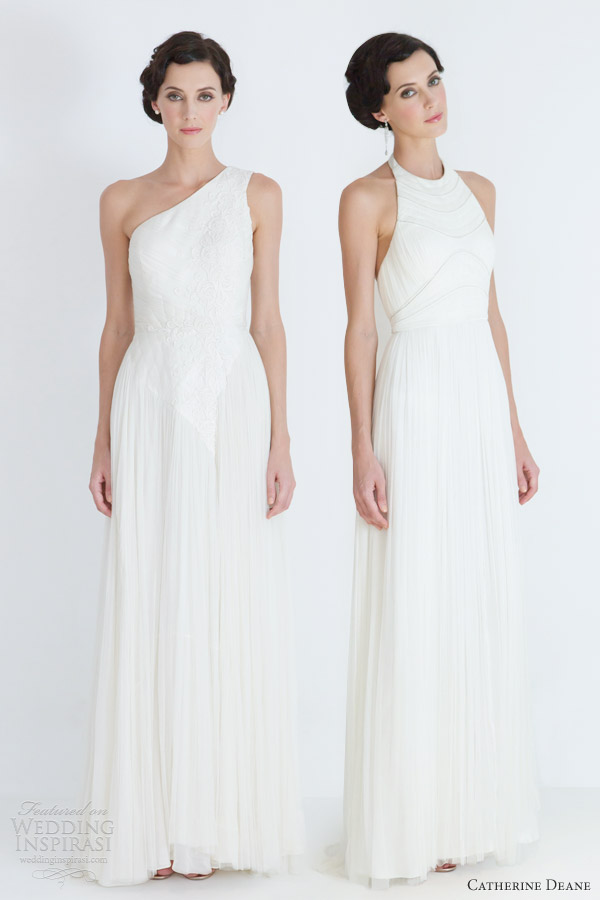 Strapless grecian style drape gowns always in trend, different designs layers — Isabella, Leanne and Flower.