Above dress, Barcelona rebrodé lace gown and tulle shrug with beadwork;
O

la sweethearts!! Wooowwwwww .... we cant help it drooooling all down at these new Rosa Clará wedding dresses which is absolutely stunning and gorgeous all the way!!. This time, the
2013 Rosa Clará bridal collection - l
ike a ballet dancer, graceful yet sophisticated.
"Their designs are mostly dresses with light voluminous skirts, short dresses, mermaid dresses and floral blouses which
represents so much
poise,
femininity and elegance
."
The above dress, Belinda silky tulle ball gown with illusion long sleeves and embellished waist. Below dress, Belleza guipure and silk organza gown , perfected with short sleeve guipure jacket.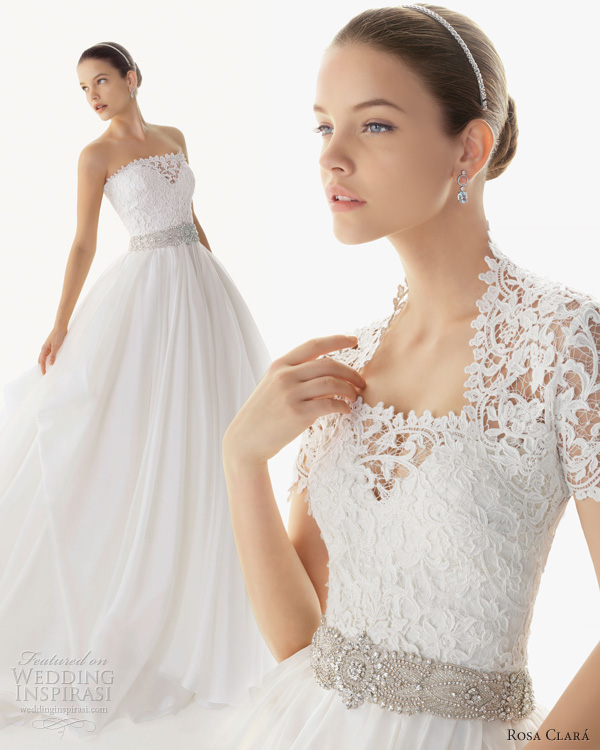 Bambu pleated tulle gown with mikado sash and flower detail with rebrodé lace and tulle shrug.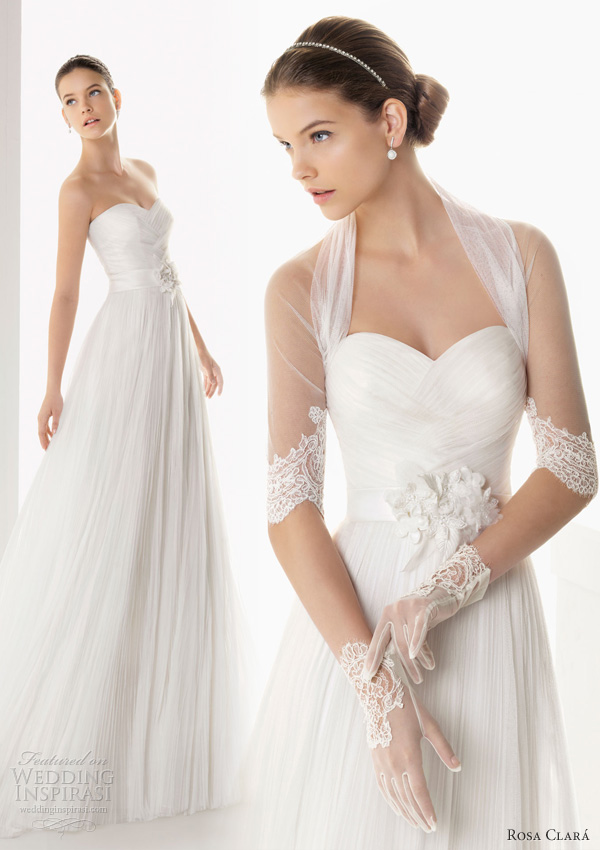 Wedding gowns IN for now; Two lovely tea length dresses — Bombai silky tulle dress and Bolonia embroidered organza and tulle gown with hemstitch detailing.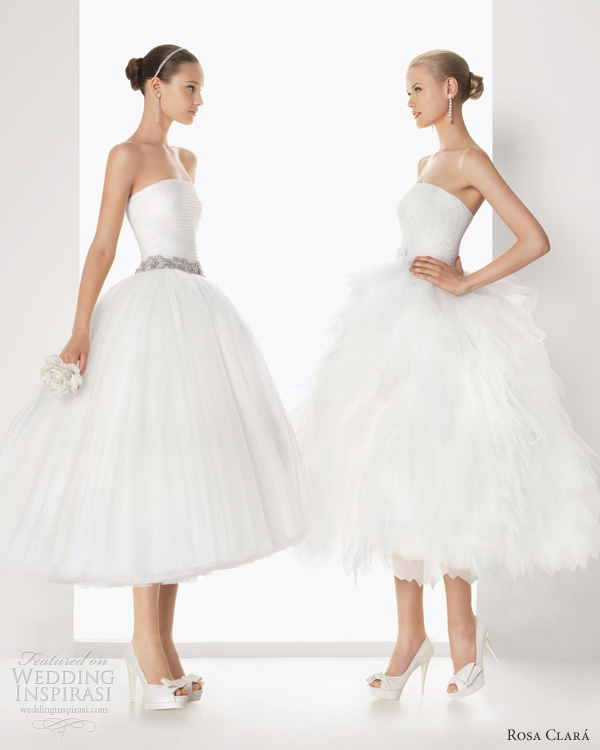 Below dress is Bengala rebrodé lace and pleated tulle mermaid gown with off-shoulder sleeves and hemstitch detailing.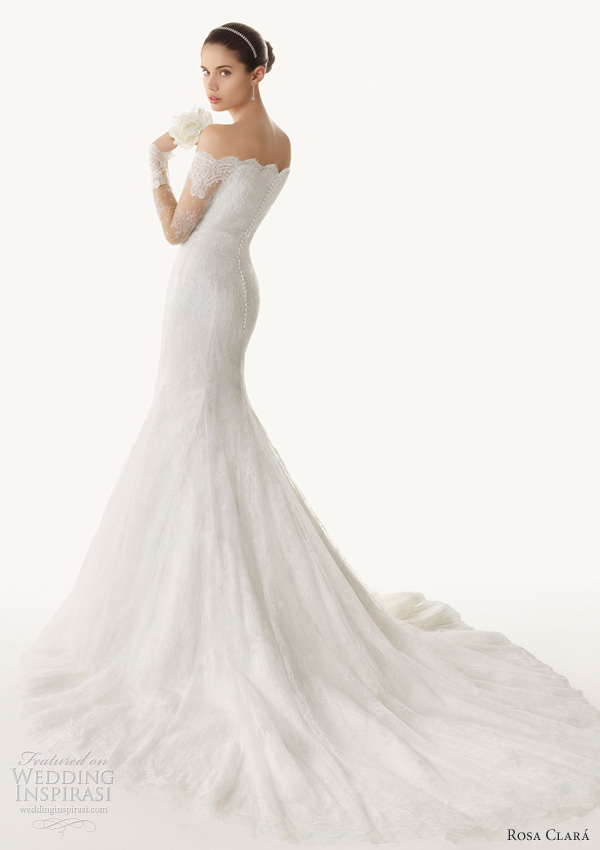 below, Beatriz short sleeve wedding dress featuring lace and tulle overlay with knit underdress.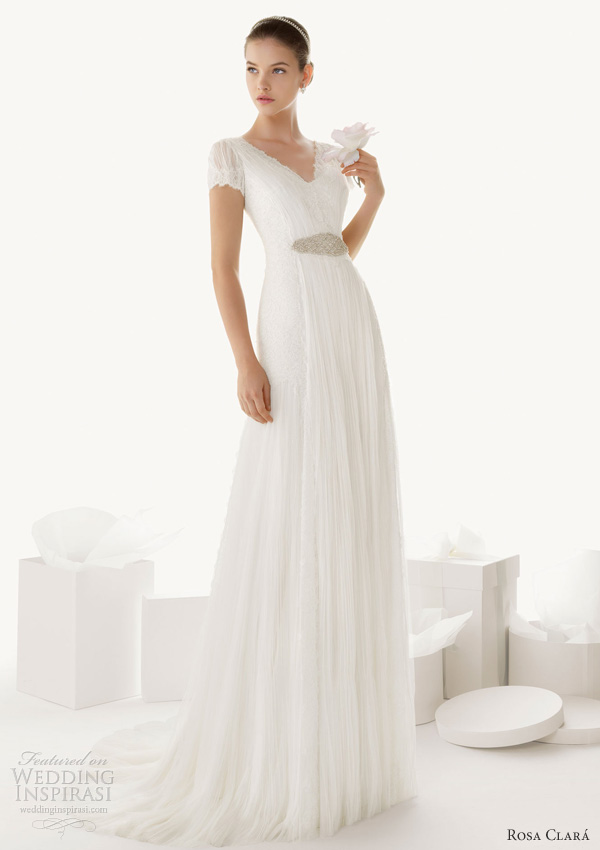 Inspired by Breakfast at Tiffany's Audrey Hepburn: Belfast silk organza sleeveless ball gown with beadwork and hemstitch detailing.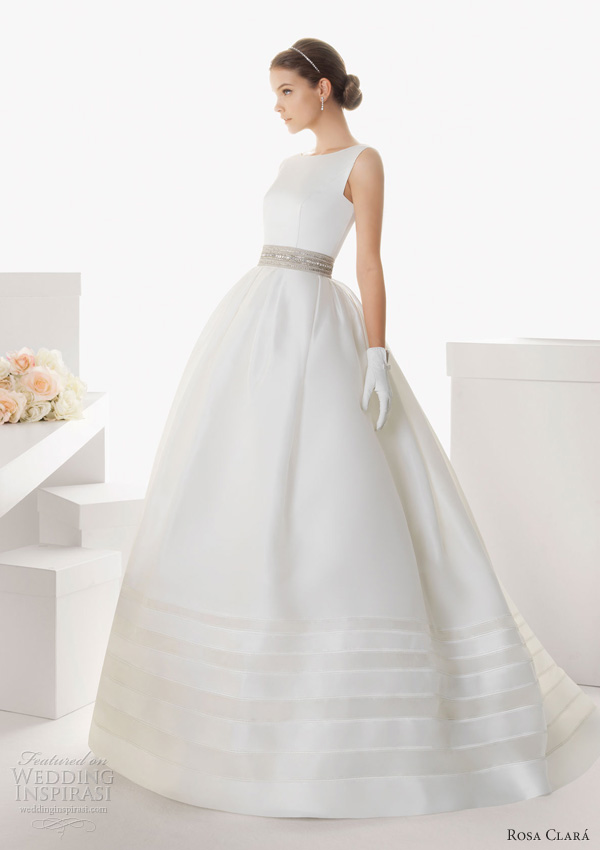 Below dresses> Bailen lace and tulle gown; Balear rebrodé lace and pleated silk bambula gown with beadwork.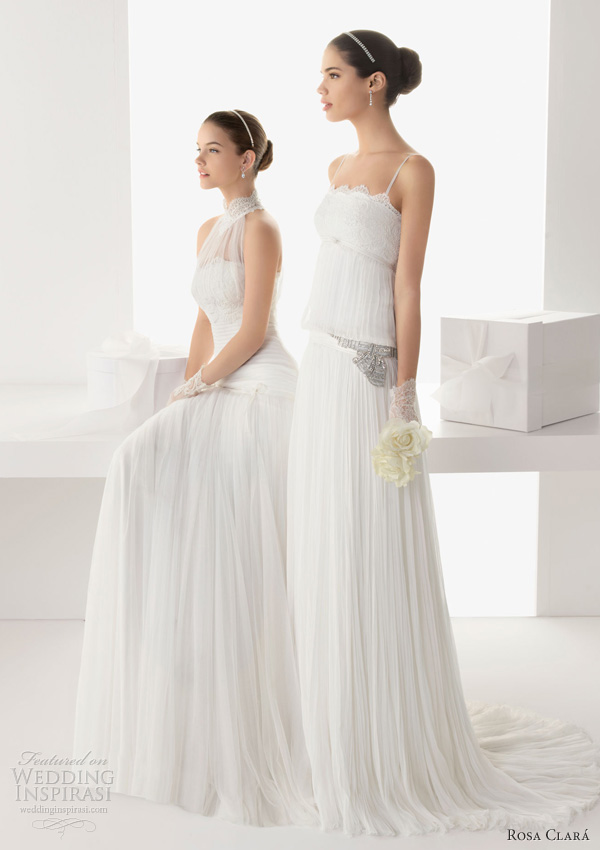 Below, Bari one-shoulder strap taffeta ball gown with bow accent.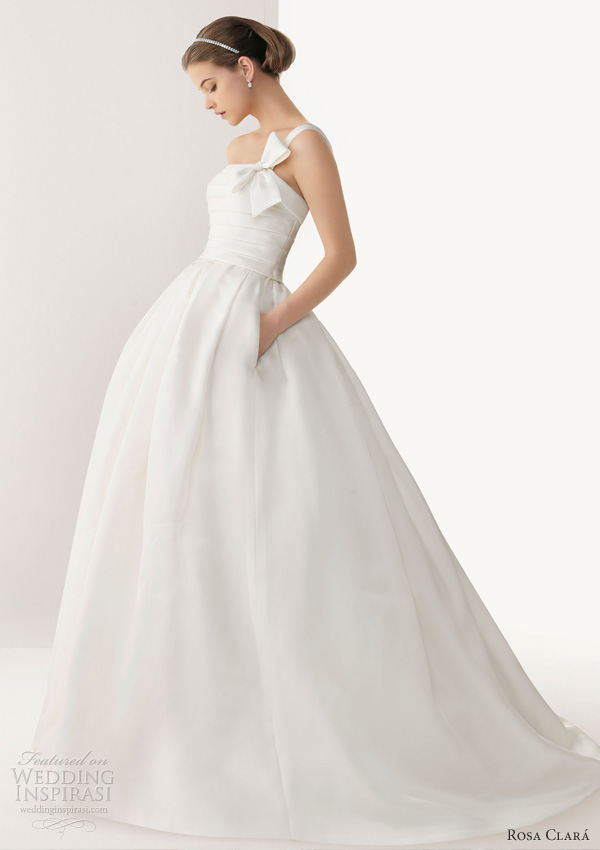 Uniquely designed- Barbara double-strap empire wedding gown in rebrodé lace and tulle.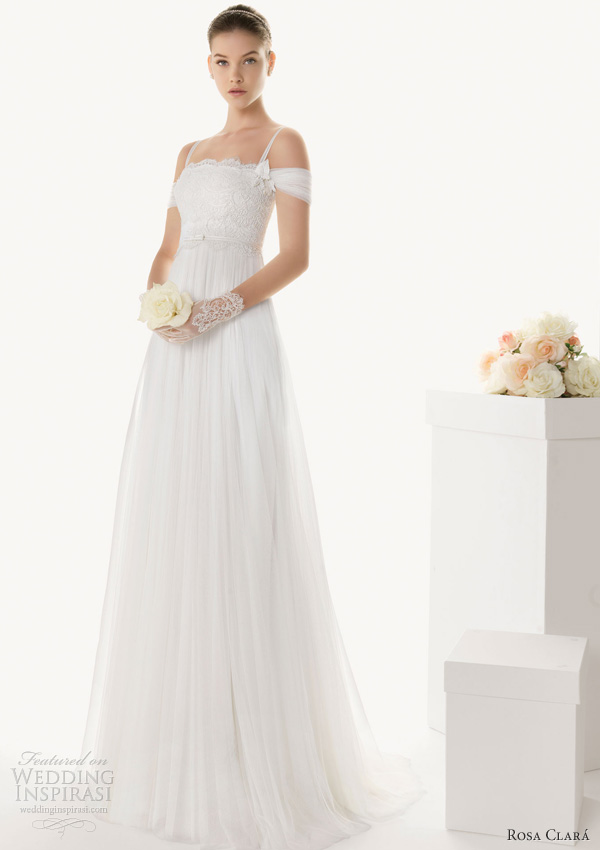 Baviera strapless fit and flare rebrodé lace gown.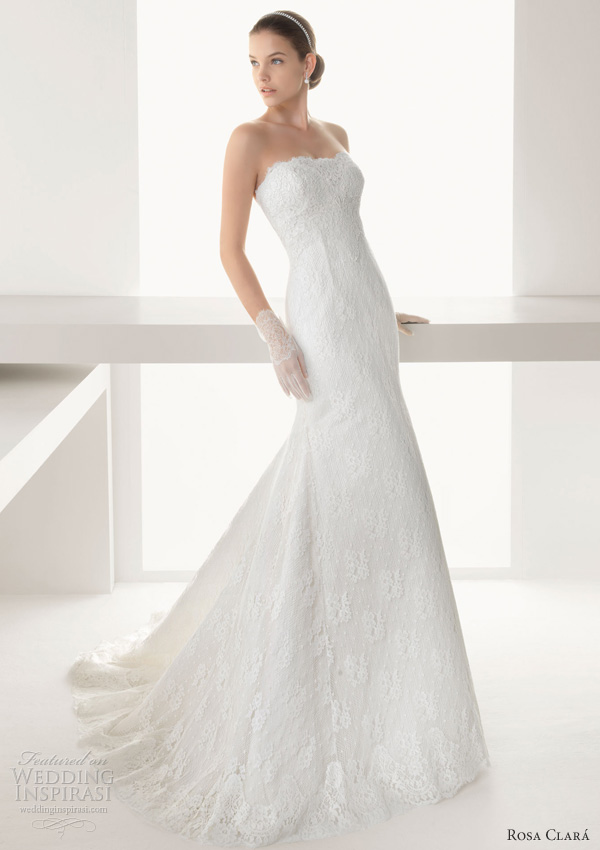 Amongst our faves: Bermeo sleeveless crepe gown with rebrodé lace and crepe overlay.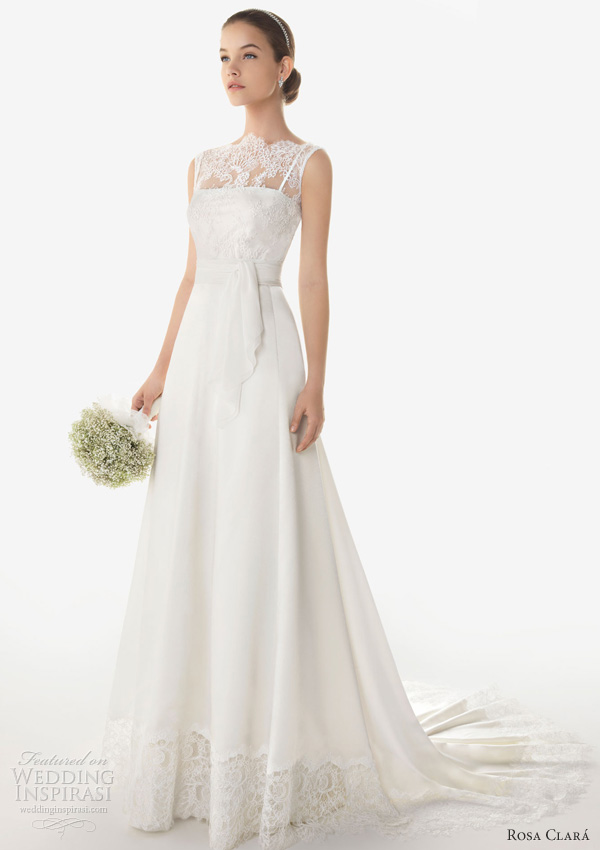 Another personal fave: Begoña taffeta gown with rebrodé lace and hemstitch detailing with rebrodé lace and tulle jacket.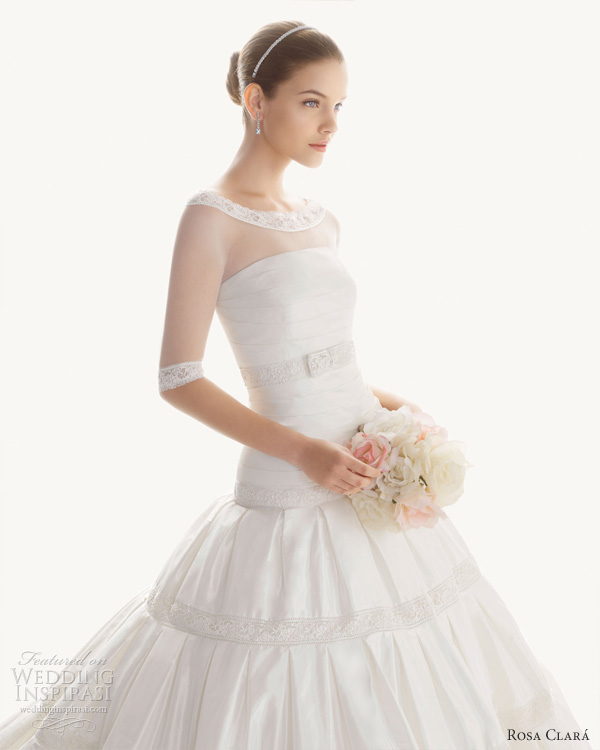 Back view of Begoña, (shown without the sheer top).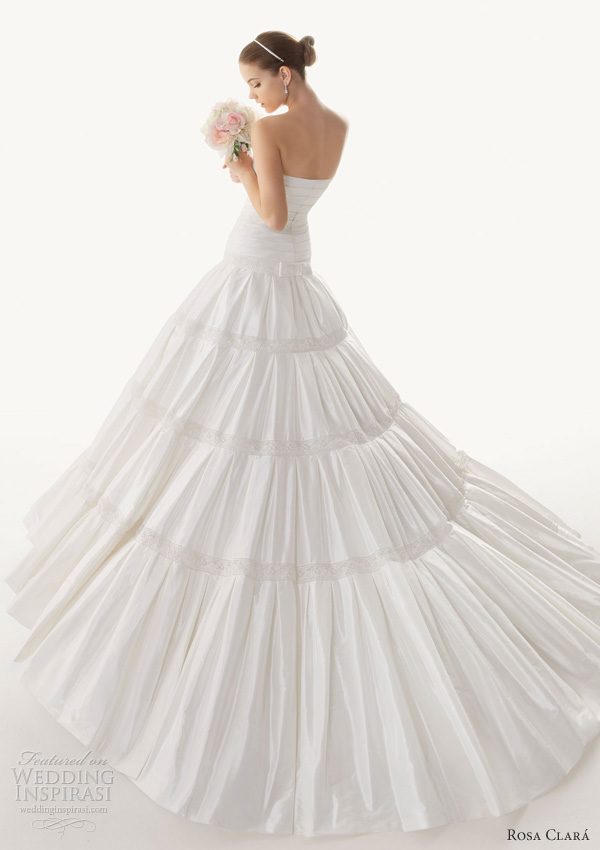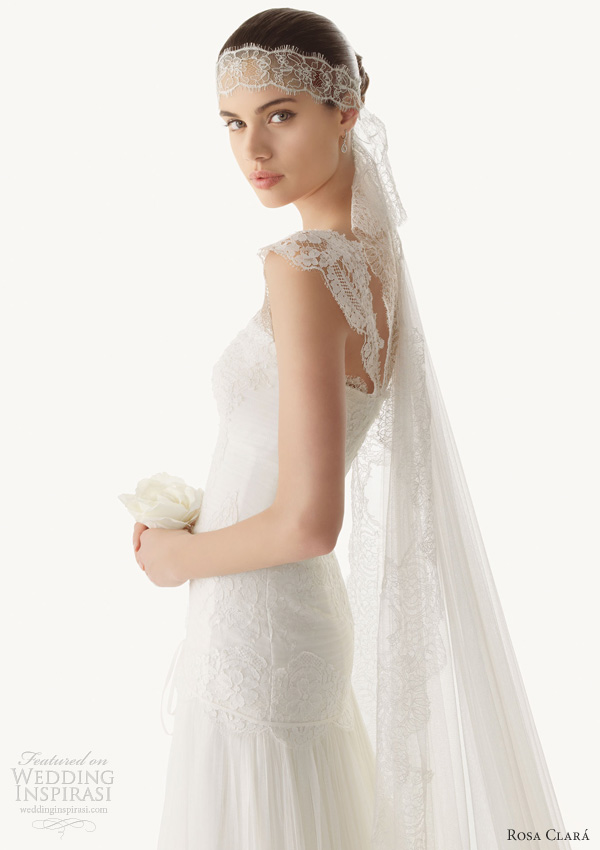 Above, Betsy silky tulle and lace gown with straps. Below, Bergamo one-shoulder gown, Berta strapless gown.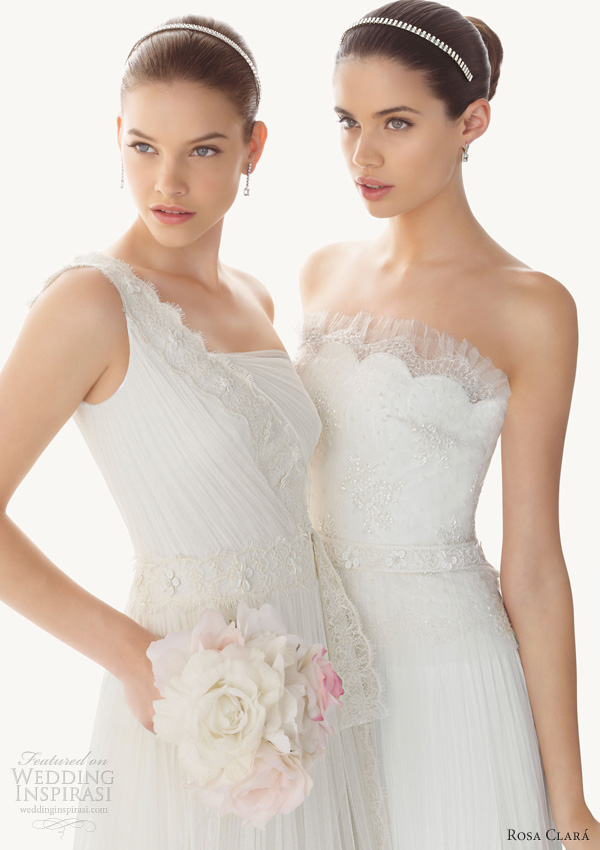 Below dress, a
Simple yet very elegant -
Borgonya long sleeve crepe gown.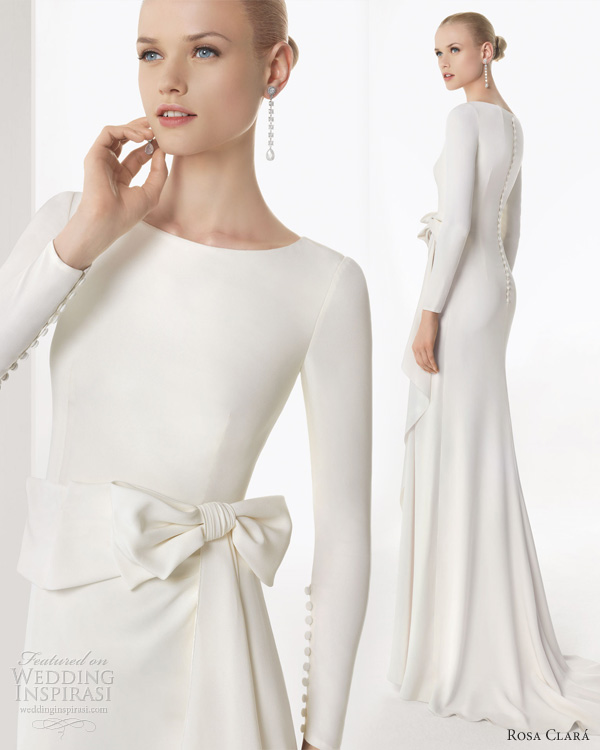 Below dress; Brenda silk gazar ball gown. Love the sleeves!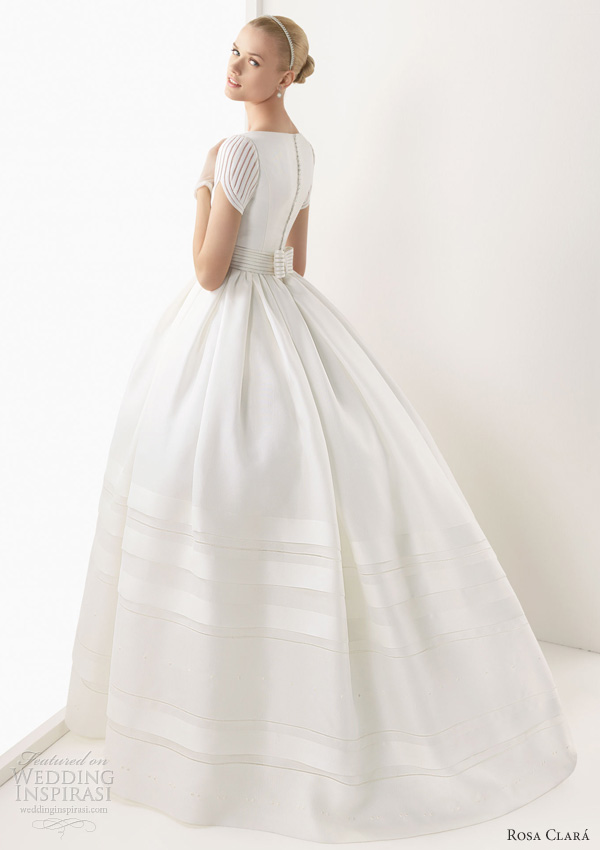 Moreover; in syinc with this years IN trend for lovely pastel color wedding gowns, Rosa Clara also introduced a couple of wedding gowns in lovely pastel colors.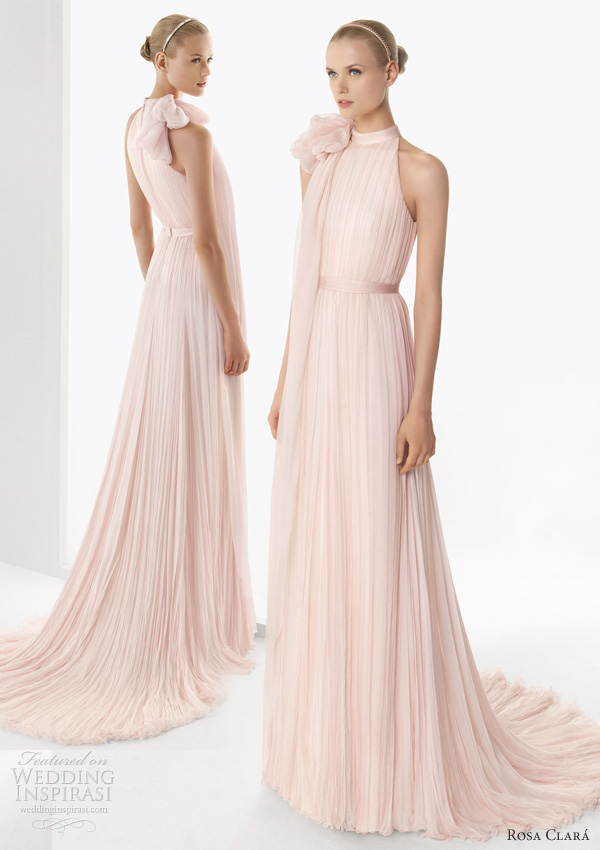 Below, Bosco Birmania one-shoulder embroidered organza gown in pink, available in green, blue and ecru.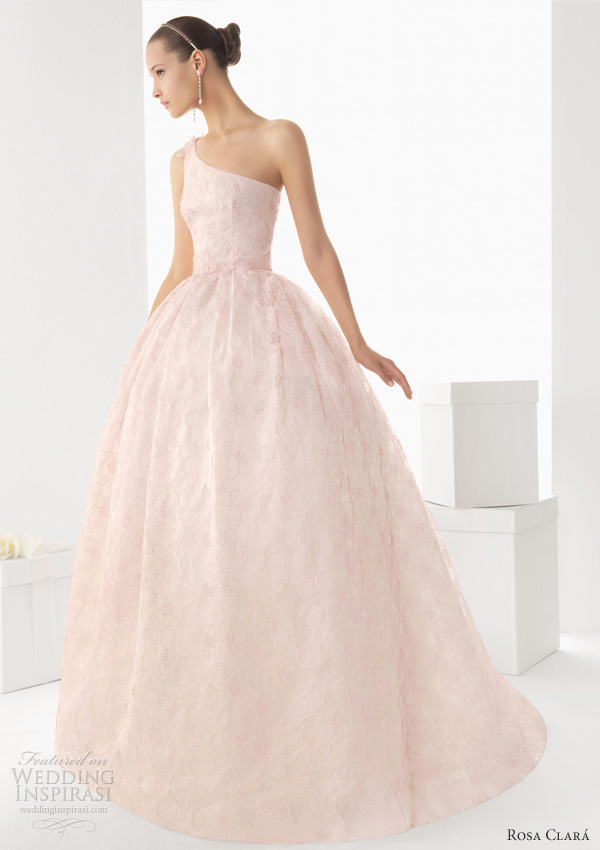 Another a unique gown - Bisel halter neck embroidered organza gown in blue, available in green, pink and ecru.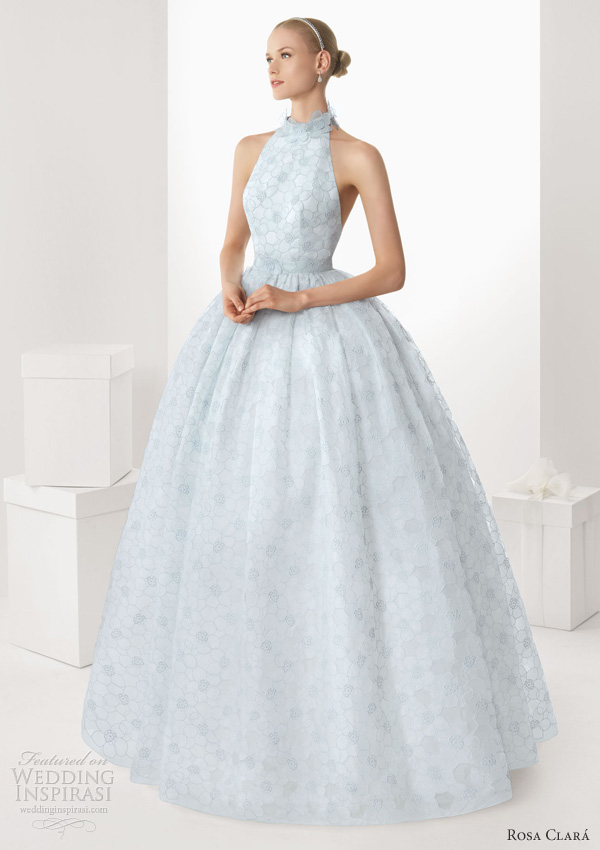 And finally, these lovely vintage colored style gowns — Brizna, Bridget and Brisa.