O

la sweets! we love love these insanely gorgeous Twilight movie inspired dresses today! They're super exquisite - brilliantly designed by YolanCris 2013 Couture-Couture line from the new bridal collection, Seven Promises. Their frocks are super exclusive, made by the best chiffons or silks scouted from all over the world, naming each frock its country origin of material. The above dress is one stunning Bangladesh chiffon and sequins adorned with silk gauze floral appliques and fine gems. And below, Garda embroidered gauze gown featuring strapless draped shell-shaped neckline.
Another one of a kind! A
Phuket chiffon
sleeveless gown,
embellished with Swarovski crystals and fine gem accents, featuring thigh-high slit on the left.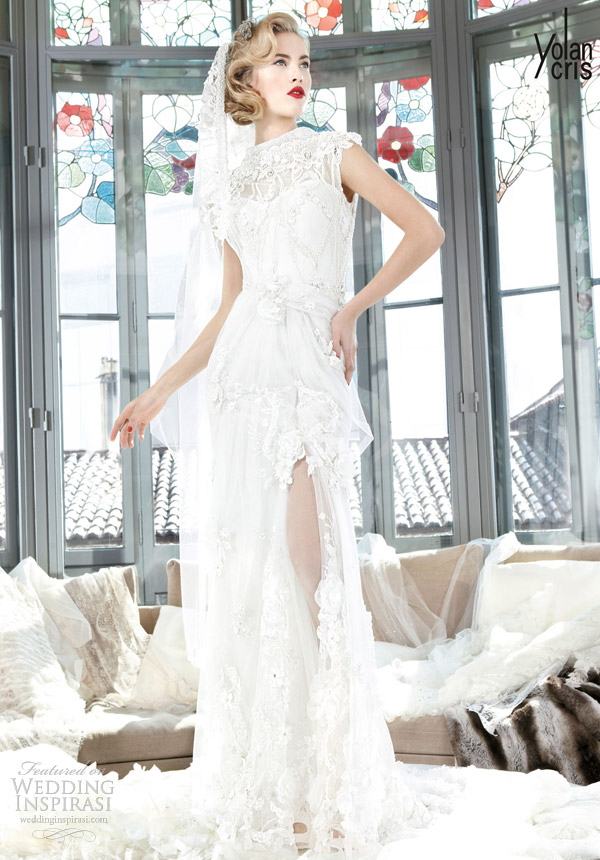 Another to die for frock too... We loove this one-shoulder gown,
made exquisitely,
Zimbabwe silk chiffon
embellished with floral appliques and beaded trim on the neckline and waistline.
Also s
hown with matching veil.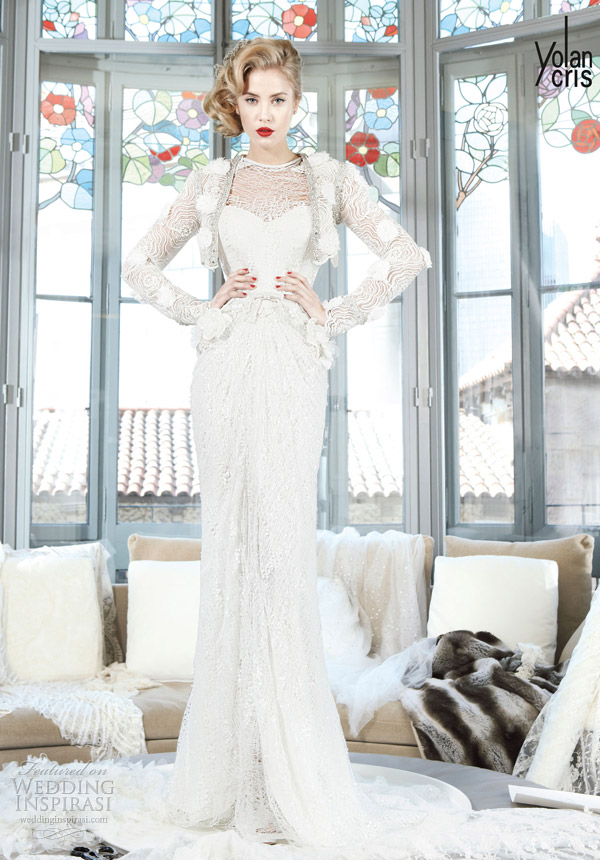 Above, conservative brides take note of this gorgeous Pompeya sleeveless! With net sequined gown with silk gauze floral appliques, together with matching long sleeve jacket. Below dress is an Anthropologie inspired, Pekin satin gown with crochet-net cap sleeved overlay featuring V-neckline embellished with guipure floral appliques and Swarovski crystals.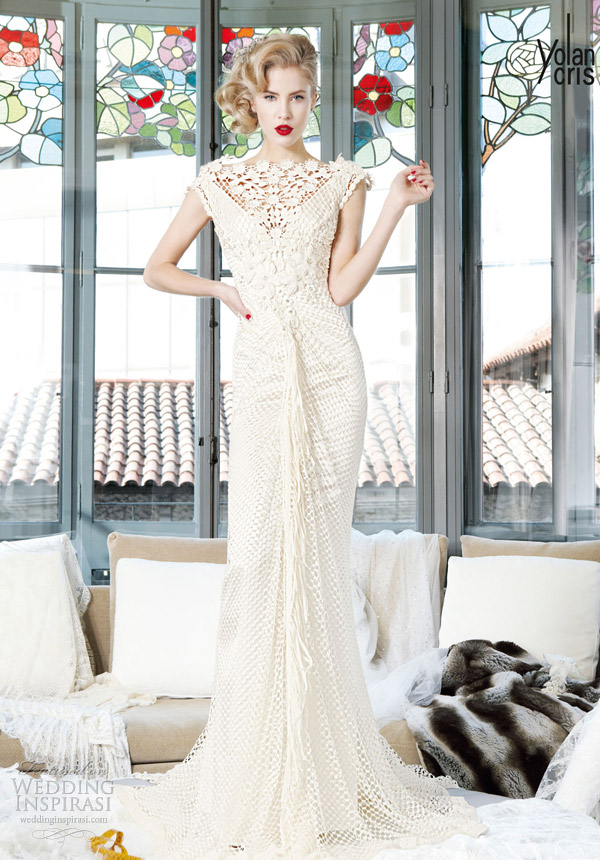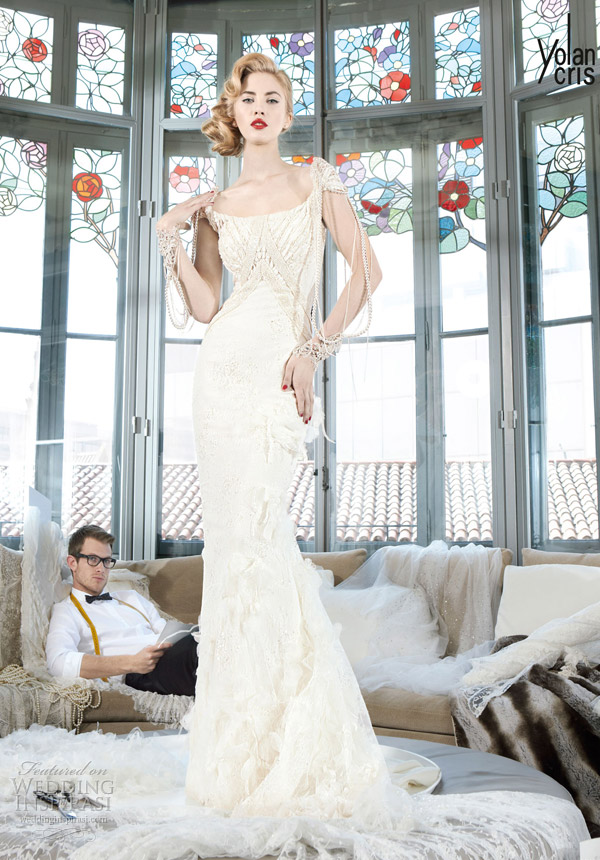 Another unique dress, Nantes an embroidered tulle sequined gown adorned with Swarovski crystals, precious gemstones and am open neckline embellished with pearl toned trimming.
Next dress, vintage-ly
1950s
inspired
style gown
fom Zambia silk satin ith surplice neckline and open back framed by fine stones.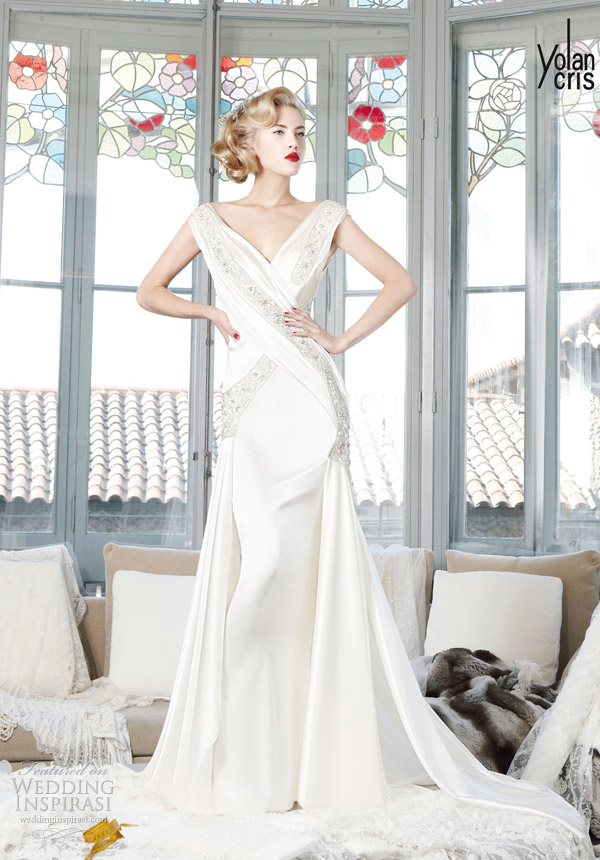 Another dress to adore; the Seychelles silk gauze dress with guipure and fine gem accents
And one of our faves - sooo 5os! Vesubio paillette and silk thread sleeveless gown embellished with guipure and gauze silk flowers, ostrich feathers. Shown with matching veil.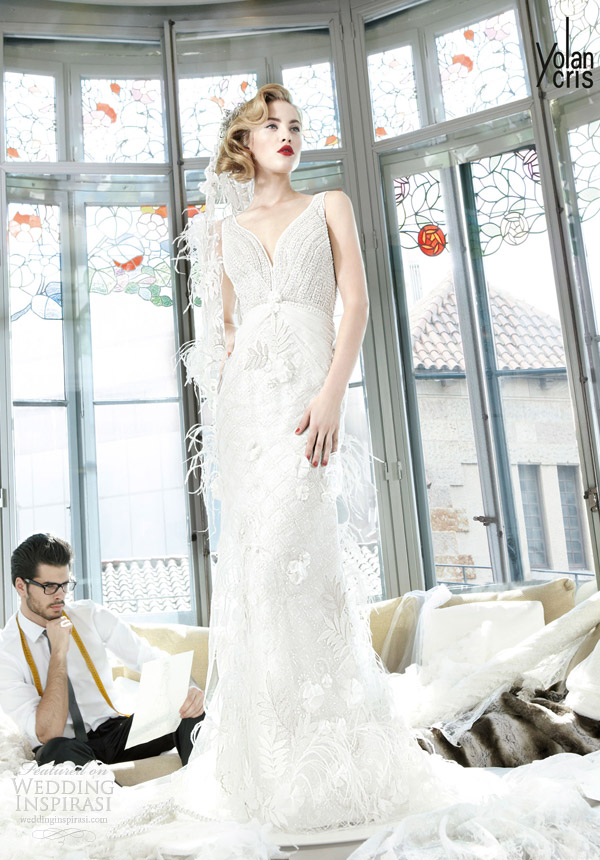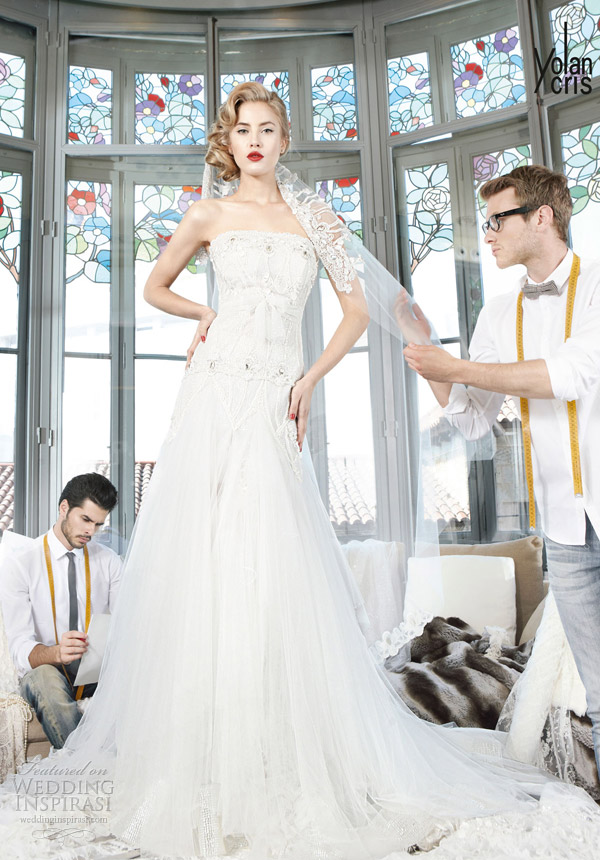 Sweet and fluffy - an Indonesia strapless chiffon gown with pailettes, Swarovski crystals and matching Chantilly lace veil.
Below would be a Mindanao short sleeve gown featuring delicate floral embroidery with ruffle skirt and matching satin belt embellished with Swarovski crystals.
Below, Rusia lace and satin gown with 3/4 illusion sleeves, featuring floral appliques and Swarovski crystals embellishment and central slit.
Featherly & beauty - A Sumatra chiffon asymmetrical neckline gown embellished with Swarovski crystals, ostrich feathers and guipure lace. And lastly,
China short wedding dress with low cut back, embellished with fine gems, ostrich feathers and floral appliques.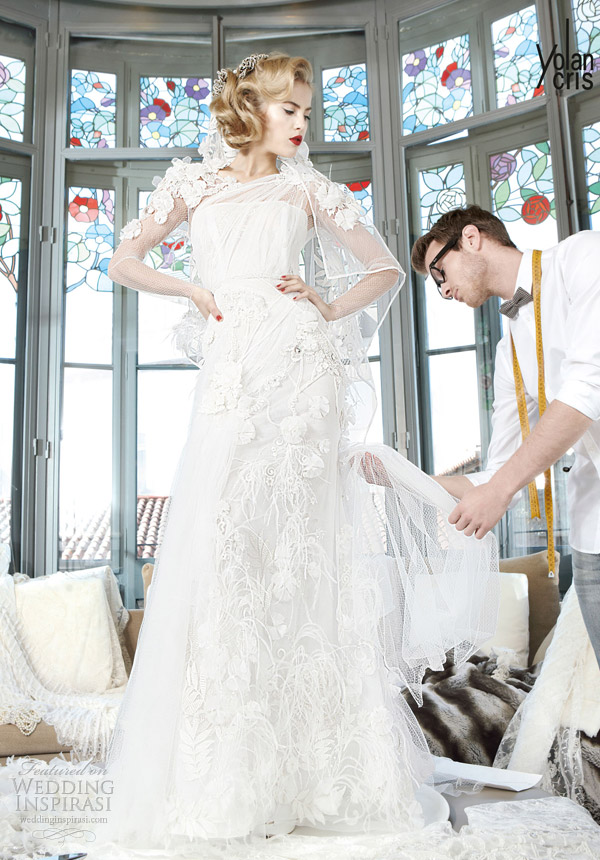 Moderated by SA, source Wed Inspirasi via

YolanCris.