O

la loves! Its our favorite fashion season of the year and most designers have just released most of their Fall collection! Yay! And today we'd like to give our favorite books to Christian Dior Couture for their Fall 2012 collection. This label, debuted by Raf Simons "The new age of the gowns". Incorporated with organza material and knitted wool crepe, giving brides a new modernish yet sophisticated look.On top it all we loove love the bustier inset on each dress! What an edgy sight! The above gown, strapless white organza dress embroidered with "Pointillists" degrade chiffon. Whereas the below frock in pale pink wool crepe day dress with structured bustier inset.
OOhhh we love love the elegant red cashmere bar coat dress, such a chic look, perfected with the update classic "bar" suit.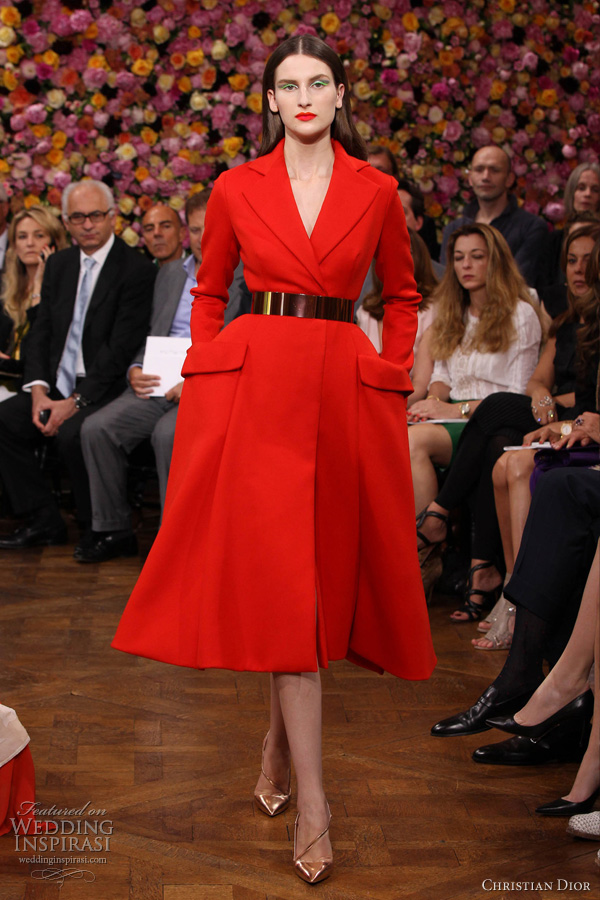 The latter dresses, are (literally) two different sides to this embroidered dress — Classic & demure; its gray in front, red at the back.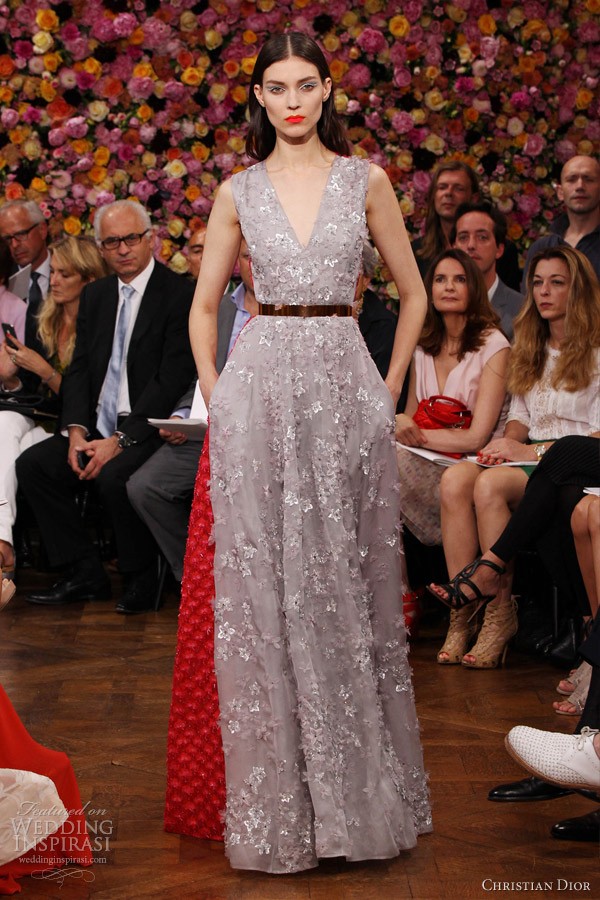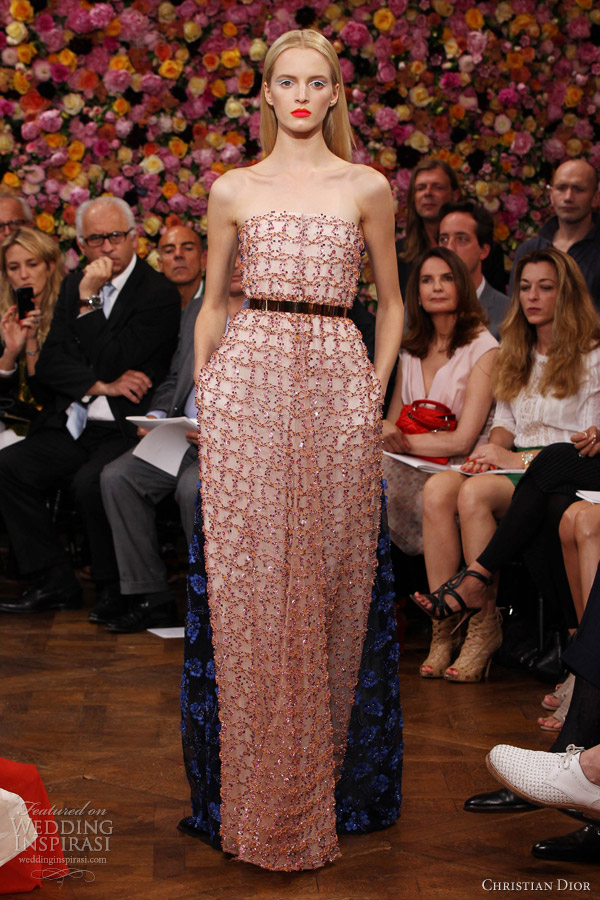 This time Dior sparked up a new trend in the fashion market by coming up with more double-sided dresses! We also adore the floral embroidered strapless dresses –Classic look -above, pink in front, blue on the B-side; and the below gown, pale blue front + pink at the back.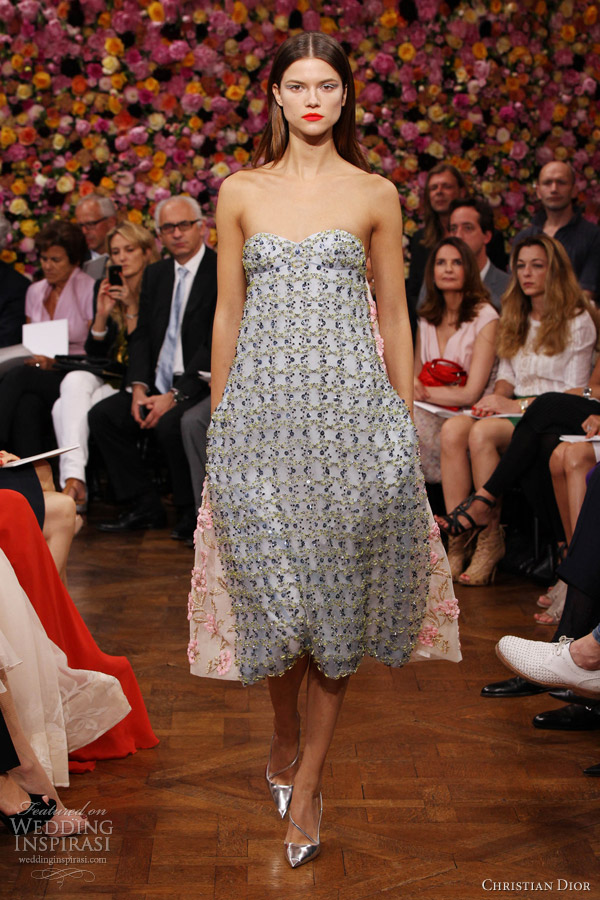 Another signature"Dior Rose" knitted evening dress, with structure bustier inset and illusion long sleeves. I can sooo imagine this in ivory with a long train.... soo perfect!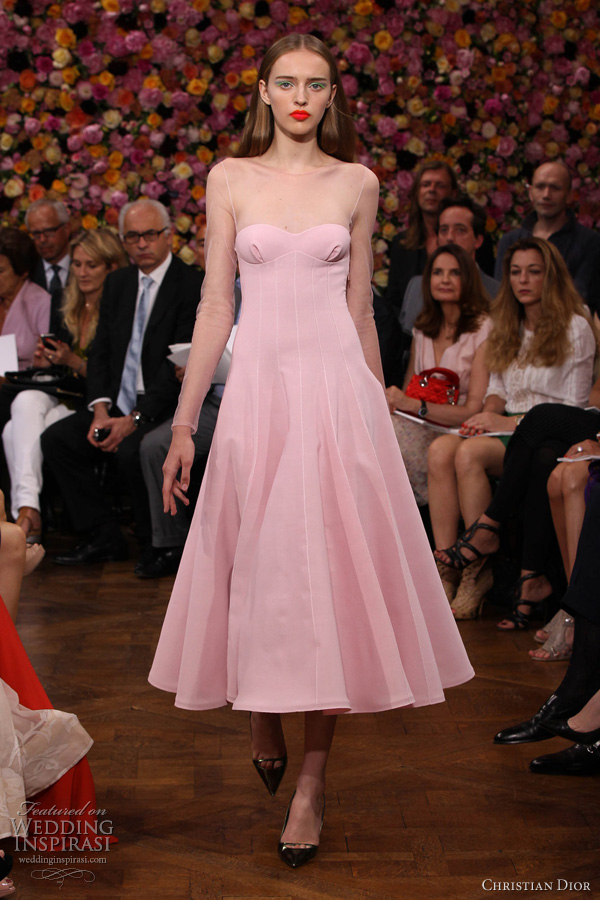 Another new fashion incoporating cinderella gown (shorter version); a strapless white organza dress embroidered with bands of degrade pale pink chiffon. The dress below too was another version s
trapless white organza dress embroidered with bands of pale blue and pink feathers.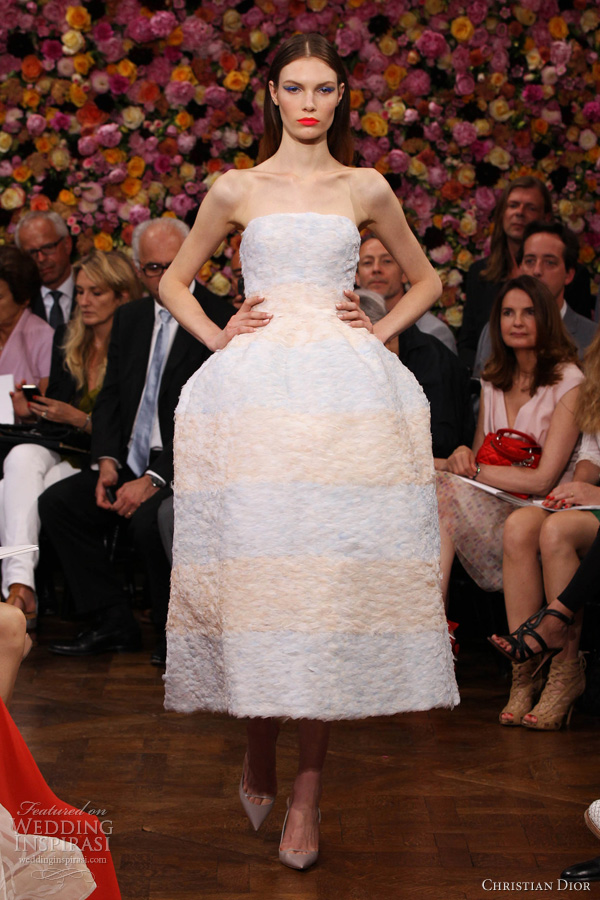 The next dress also goes all the way strapless organza evening dress in coral color with together inset a structured bustier.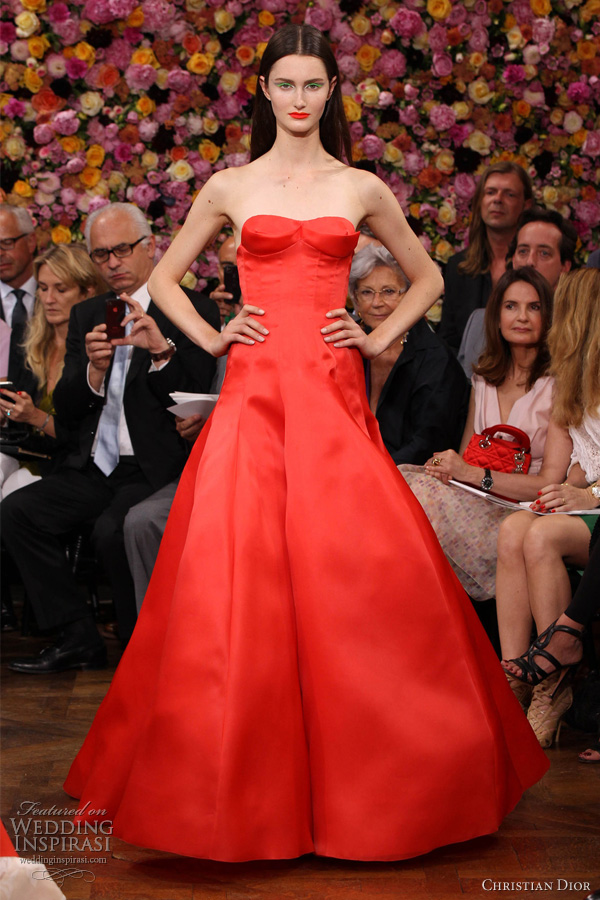 And this one features best of
black duchesse satin skirt embroidered with electric blue flowers with k
nitted cashmere as top.